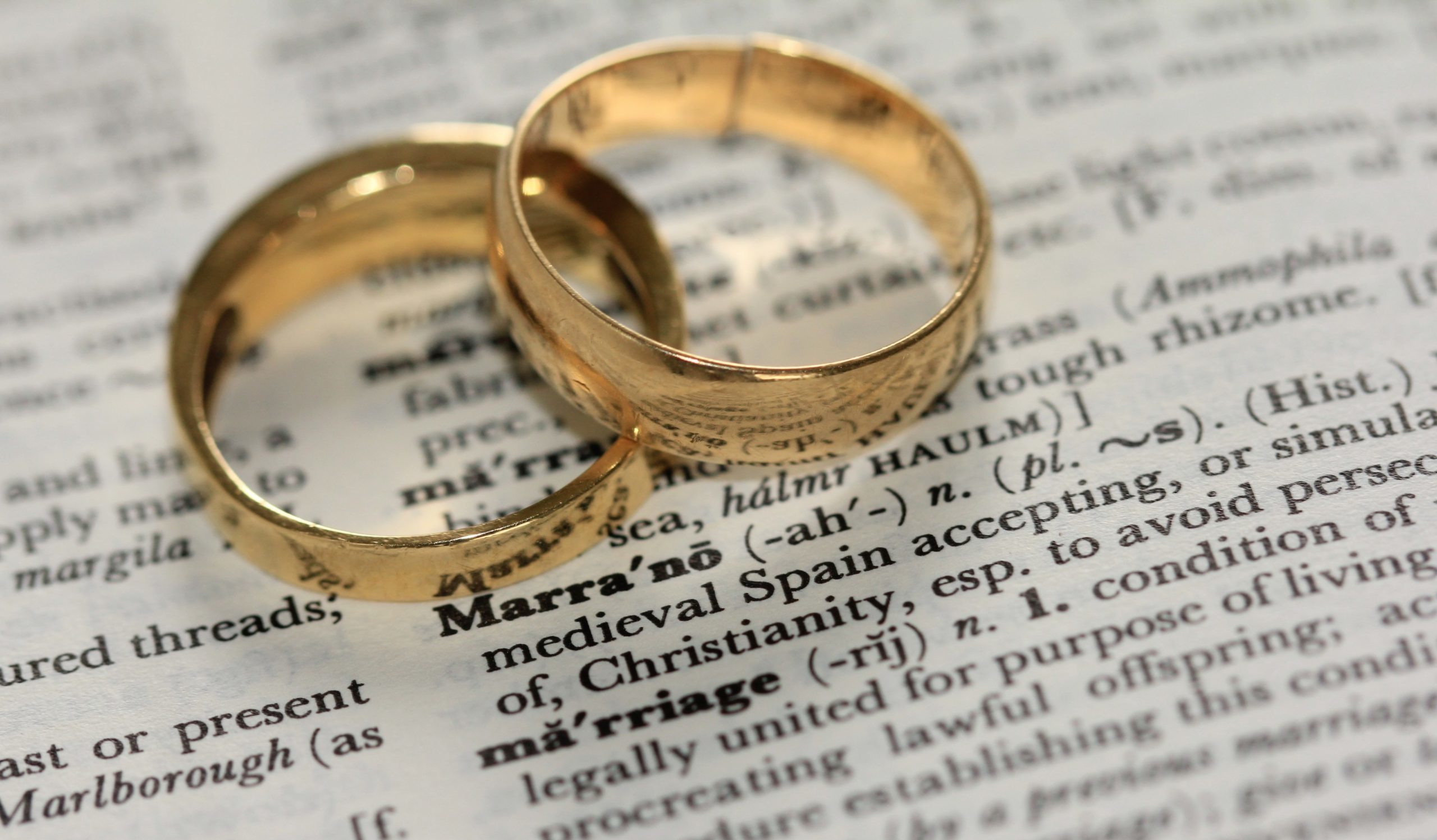 How to Translate a Marriage Certificate
Why You Need to Translate Your Marriage Certificate
If you apply for citizenship or a visa in the United States, you will find that you need to submit dozens of legal documents in English. You may have all these documents with you, but if you previously resided in a country where English is not the primary/official language, your documents may not be in English. United States Citizenship and Immigration Services (USCIS) requires all documents submitted to them to be exclusively in English, meaning you will have to translate all your documents they request. If you are married, USCIS will require you to include your marriage certificate, among other documents. Learn more about how to get a certified translation for USCIS. [1]
Applying for immigration to the US is just one example of when you will need to have a translated marriage certificate, but there are many others! If you plan to gain citizenship in any other country, you will need to have your documents translated from English to the native/official language of the country in which you are applying for residency.
There are many other scenarios where you need a translated certificate as well. Often, when you apply for a passport or a visa to travel to other countries, you will need to file translated documents in the process. Sometimes, you will even need to submit translated documents when applying for a job at a particular company.
Why You Cannot Translate Your Own Marriage Certificate
If you already know the language of the country you are applying for, you might think to yourself, "I'll just save time and a few bucks and translate this myself." You would be wrong to think this for a couple of reasons.
First, USCIS standards require the translation to originate from a certified translator, not the person submitting the document. The translator needs to include a certification with their name, address, signature, and date of translation with the translated document for it to be valid. And for USCIS, along with all other governmental agencies, this certification needs to be notarized. Similarly, many other organizations (local and foreign) have such policies in place that forbid you to translate the documents yourself. [2]
Secondly, translating your own documents won't actually save you much time because translating a legal document is not as easy as it seems. Translation of any document is a skill that requires a lot of time and experience to master and when translating legal documents, the translator has to pay extra attention to the accuracy of the translation to maintain the document's legitimacy. Simple substitution of another word, which has a similar meaning to the original, will not suffice. The translator has to be extremely careful in this regard.
Thirdly, you will not end up saving a ton of money by doing the translation yourself. Going back and forth from government offices will waste your time and money as you print, reprint and re-notarize your documents each time. If you have never had a legal document translated, the low cost of translation will actually surprise you. Due to variances in document length and differences in source and target language, there can be no fixed rates for translation. If you need to translate a marriage certificate, contact us. We offer a very fast turnaround time and translate marriage certificates from over 100 languages.
Why You Should Pick Acutrans
Acutrans has been in the business of providing quality translation and interpretation services for over 20 years. With Acutrans, you can get a team of highly experienced individuals that are determined to help you achieve your goals, no matter how different or unique your needs are.
Experienced Linguists
We thoroughly vet every applicant at Acutrans and employ only the best linguists with experience and knowledge of the industry. Each member of our industry-specific teams has to go through a rigorous training program and subsequent testing before serving our clients. We pride ourselves on our team of over 2,000 linguists that completed the necessary qualification processes and have the certification to assist you in your field.
Translation in 100+ Languages
Our team of experienced linguists is well versed in over 100 languages. No matter what the target and source language of your original document is, Acutrans has got you covered.
Certified Translations
With Acutrans, you no longer have to go to a notary's office to get your documents notarized. All of our translated documents are certified and notarized. At Acutrans we go through all the hassle, so that you don't have to.
Subject Matter Knowledge
Different translation jobs entail the use of individuals that have expertise in different fields. For example, when translating a legal document such as a marriage certificate, the translator must have the necessary subject-matter knowledge to follow proper protocols. They should also be aware of any industry-specific jargon to complete the task efficiently.
With Acutrans, you will get a translator that is meticulously familiar with the legal field, so you can ease your mind about the translation of your marriage certificate.
The legal field is not the only field we work in. Whether you want translation or interpretation services in healthcare, education, finance, marketing, entertainment, technology, or manufacturing industries, Acutrans can deliver.
Quick Response
With the use of cutting-edge software and technologies, we offer fast and efficient translation services to all of our clients. We understand how urgent the need for a translated document can be. That is why we offer same-day turnaround for documents under 2,000 words.
Guaranteed Accuracy
At Acutrans, accuracy is always our number one priority. Not only have we incorporated this in our name, but at every level of our company as well. For our document translation process, we employ strict quality control protocols to ensure the accuracy of our documents. Once the translators finish converting their documents, they submit them to dedicated project managers for review. As soon as the project manager has made sure that everything is in order, they deliver it to you.
With interpreters that specialize in over 200 different languages, and translators that are experts in over 100, Acutrans is your authority on every type of language service. Get a Free Quote for a marriage certificate translation from Acutrans.