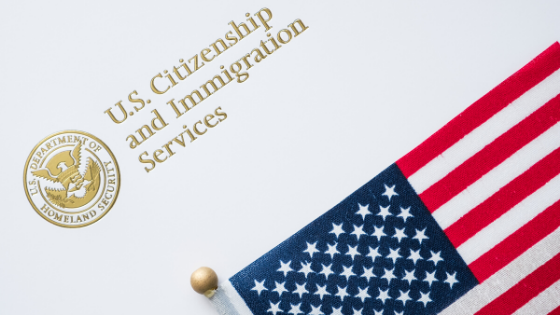 How to Get a Certified Translation for USCIS
If you are applying for a green card, a visa, or citizenship to the United States, USCIS will require you to provide certified translations for your vital records. Read on to learn how you can quickly get a certified translation for USCIS for your vital records.
America – The Land of Opportunity
People around the world still view the United States as the "Land of Opportunity." Even after the Great Recession of 2008, the American Dream still isn't dead yet. The recent advancements in the internet and technology have facilitated the growth of millions of self-employed entrepreneurs inside the country, lighting the pilot lights once again of entrepreneurialism and a growing economy.
However, migrating to the United States is a process that takes some time and effort. Applying for visas and green cards involve submitting many copies of your vital records, such as birth certificates and marriage certificates, to the United States Citizenship and Immigration Services (USCIS).[1]
If your vital records are not in English (as is the case with many immigrants from countries where English is not the primary official language), USCIS requires you to submit certified translations along with these certificates in your application. 
USCIS Requirements for Immigration to the United States
USCIS standards dictate that the translations you provide should originate from a certified translator or translation agency. Along with the translation, the translator needs to submit a certification containing at the minimum their name, signature, date of translation, and address to legitimize the translated document. Furthermore, you also need to have the translation notarized for it to be valid for official purposes.[2]
This is one of the reasons why you cannot translate your own vital records, even when you are fluent in your native language and English and perfectly capable of doing the translation yourself.
So, how do you find a certified translator to translate your vital records? The answer is quite simple: you just have to know where to look.
Online Translation Services Agencies
There are many online translation service agencies offering to provide certified translations for your vital records that are compliant with USCIS standards. With the multitude of different agencies offering the same services, it can be a bit confusing to select one that is right for you. 
If you are looking for a competent agency offering their services at affordable rates, look no further than Acutrans. Choosing Acutrans as your translation service has a plethora of benefits for you, which we will get into later. For now, let us learn how to get your vital records translated online.
How to Get a Certified Translation for USCIS
It's an incredibly simple process to get your vital records translated online through Acutrans. Follow these easy steps below, and you will have certified translations for all of your vital records in no time at all:
1. Upload soft copies (electronic copies) of your documents to the
Acutrans website
.
2. Fill in your personal details, including your name, phone number, and email address.
3. Select the source language of your original document and the target language of the translation.
4. Click on "order translation."
There! You're done! Now all you need to do is to wait for the translation process. The actual time it takes to get the job done will vary, depending on your source and target languages and the length of the documents, etc. Acutrans will assign a project manager to ensure the accuracy of the translation who will personally review all documents before submitting them to you. Additionally, all of the translations will be USCIS-compliant: certified and notarized so you don't have to undergo any more hassles.
You will receive electronic copies of all of your translated documents in your email address. You can even opt for receiving up to four hard copies of the translation at your home address (or any other preferred address you might need them sent to) or for pick-up at one of our two offices in Chicago/Milwaukee. Acutrans keeps all documents submitted to us 100% confidential. Learn more about our commitment to confidentiality here. 
Why You Should Choose Acutrans for USCIS Translations
Experience in the Industry
At Acutrans, we've been in the business of providing accurate translation and interpretation services to our clients for over two decades. During this time, we have carefully selected a team of 2,000 extremely competent linguists. This allows us to offer you our translation services in over one hundred languages! No matter how unique your source or target language requirements are, Acutrans can deliver.
Capable of Serving Multiple Industries
Legal translations, such as those for USCIS, are only the tip of the iceberg when it comes to our translation services. We offer our services in a multitude of industries, including manufacturing, technology, finance, entertainment, health care, and the education fields, among others. Acutrans employs only the best linguists with the deepest subject-matter knowledge and thorough experience of the field to ensure top-notch translations that meet or exceed industry standards.
Accurate Translations
Accuracy of our translations is paramount at Acutrans. This is the reason we have ingrained the word in our company name, as we aim to incorporate this at every level of our company. To do this, we enforce stringent quality control procedures in every part of our three-step TEP (Translating, Editing, Proofreading) translation process. Dedicated project managers oversee the whole translation project to ensure the complete accuracy of the translated document. When they are satisfied with the quality of the translation, they deliver you the finalized documents.
To learn more about our quality-assurance practices, read this in-depth article outlining our whole translation process.
Quick Delivery
At Acutrans, we value your time as well as our own. Don't worry if your need for translation is extremely urgent. If your document consists of less than two thousand words, we promise to deliver the translation the next day. With Acutrans, you do not have to run around to get your work done at the last minute.
Client Convenience
We care deeply about our clients at Acutrans and take extra steps to ensure every convenience for them. All of our translated documents are ready for use when you receive them. We certify and notarize all our translations so you don't have to go through any hassle after receiving the translations. Just submit the documents as you receive them, and never worry about their validity or legitimacy.
If you need to translate any of your vital records for USCIS, trust Acutrans to deliver an accurate, 100% fully confidential, USCIS-approved translation. Get a free translation quote, or learn more about our translation services.