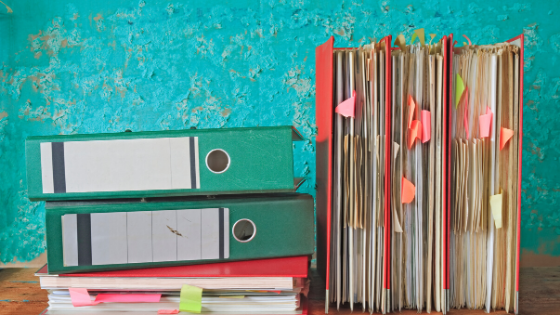 How to Translate PDF Files
Do you need to translate a PDF file you have? There are many ways to do this, depending on your needs. The art of translation involves converting written text from one language to another. As our lives become more connected across the globe, there is an ever-increasing need to translate documents. For anyone moving to or doing business in another country, this is particularly true. All of your legal or business documents will be in the language of your country of residence, and if that language is different from that of the country you're traveling to or migrating to, they will all need to be translated.
Applications of Translations
There are many common cases where you might need the services of a translator. If, for example, you work at a multinational corporation with offices spread out on every continent around the world, you will already be interacting with multiple translated documents on a daily basis (depending on your position in the company).
Another instance, you could need translation services when you discover an exceptional foreign author whose translated works are extremely difficult to be found, but whose work you need or want to read. If you really want to know what the author had to say, you might find an eBook online and get it translated to understand his point of view.
Consider the Degree of Accuracy Required
All of the above examples require the use of translation services. However, each application is different in the sense that some require a greater level of accuracy in the translation than others. For example, absolute accuracy is vital for translated legal documents in order to maintain their legitimacy and validity. Internal documents in multinational corporations also require a high degree of accuracy but might not warrant the level of accuracy of legal documents. On the other hand, the accuracy of the translation of a book or poem might not be as crucial when you are reading it for recreation because creative translations may better suit the reader than a close one.
Don't get us wrong—the accuracy of translation is one of the most important aspects of the final document and should never be taken for granted. For serious applications, translations should be one hundred percent accurate to minimize the risk of miscommunication. For this reason, we recommend not to use free online translators like Google Translate for important translations.
When and How You Should Use Free Online Translation Services
It is true that Google Translate is an excellent online tool that provides translations to everyone around the world for free. Why, then, do we caution you against using it? While it's fine to use Google translate to understand the tracking information of something you ordered from AliExpress, for example, it's not a suitable tool for translating for more serious applications. The problem with online translation services like Google Translate is that they can only accurately translate small bits of text. As the word count in your document goes up, the accuracy of the translation falls drastically, leading to a farcical approximation of the real word or phrase. 
So, if accuracy is not of primary concern, and you require a "quick and dirty" translation, use one of the many online translation services. Google Translate is our personal preference for a text that does not have proprietary or confidential information. To translate a PDF, click on the document tab at https://translate.google.com/. Then, upload the PDF from your computer or mobile phone onto the website. After a few minutes of processing, the website will deliver a translation straight to your screen.
When and How You Should Use Online Translation Agencies with Human Translators
We've already established that you should use translation agencies that employ human translators whenever you require accuracy in your translations. Hence, it's a good idea to use human translators to coordinate work in international branches of your organization and similar applications.
There are some cases that absolutely require you to use certified human translators. For example, if you are applying for residency or a visa in the United States, you will need to submit certified translated copies of your vital records to the United States Citizenship and Immigration Services (USCIS) as part of the process. USCIS rules dictate that these documents should be only in English. If you were born in a country where English is not the primary official language, your vital records might be in a different language. You will have to get these documents translated by a certified translator.
You cannot simply use Google Translate or another online tool for this purpose. In order to comply with USCIS rules (and rules of most government bodies and institutions), the translation will have to originate from a certified translator. The translator will include in their certification their name, signature, address, and date of translation along with the translated document to ensure its validity. Additionally, you will have to notarize the translation before you can submit it to a government office.
In such situations where you are dealing with official documents and government offices, it is an absolute requirement to use a certified human translator. However, rather than scouring the classifieds for a capable translator, you can hire an online translation agency like Acutrans to translate your documents using human translators. 
Simply go to the Acutrans website and choose your source and target languages. Upload your PDF straight to the website, make your payment, and then wait for the translator to complete the job. Don't worry, though; you won't have to wait long. If your document contains fewer than two thousand words, we promise to deliver the translation the next business day.
Why You Should Choose Acutrans
Acutrans has been in the interpretation and translation services industry for over 20 years. Over two decades, we have built up a team of more than 2,000 linguists dedicated to providing you with the highest quality translation services you deserve. 
Our extensive team allows us to offer you translation services in over 100 languages. We have linguists trained in the finance, legal, life sciences, health care, government, entertainment, marketing, and manufacturing fields, among many others. Regardless of the industry, Acutrans can deliver a skilled translator who will always get the job done—accurately. There is a reason why we have incorporated the word "accurate" into our company name. Accuracy is our number one goal at Acutrans, and you can learn more about our quality assurance processes in this blog post.