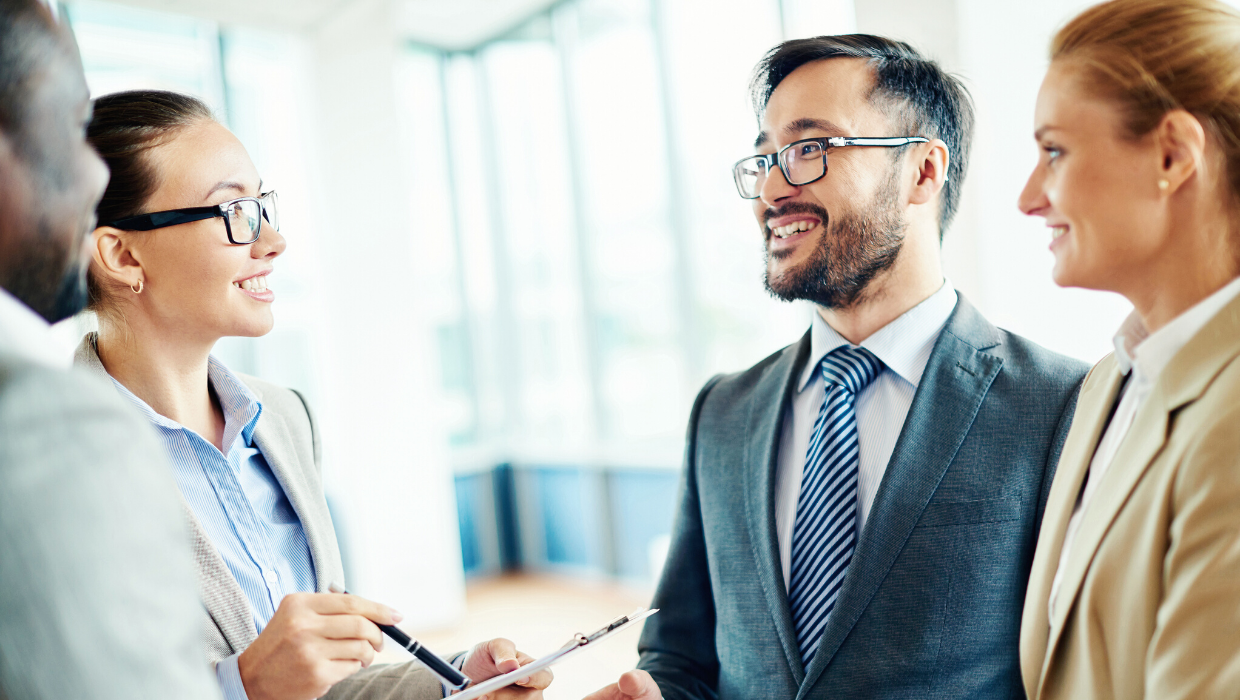 Evaluating the cost of interpretation services—or hiring an interpreter at a reasonable rate—can be a daunting task, especially for those who have never used the service before. We all want to hire a high-quality interpreter, but no one wants to overpay for their services. 
When evaluating the cost of interpretation services, there are a plethora of factors that come into play. This article will explain all the basic parameters so you can make an informed decision before hiring an interpretation service for your particular need. Here are the factors that go into the cost of interpretation services:
Mode of Communication
Many interpretation scenarios do not require the physical presence of an interpreter. If you have a smartphone with you, you can employ interpretation services no matter where you are or what time it is. Services are provided in one of two ways:
Over-the-Phone Interpretation
Over-the-phone Interpretation, or OPI for short, employs interpretation through a phone call. Using any smartphone or landline, you can call an interpreter based in a remote location and employ their services.
The major advantage of OPI compared with other interpretation methods is the simplicity of the hardware required. You only need a phone to use the services of an interpreter.
OPI is often the cheapest mode of communication for interpretation.
Video Remote Interpretation
Video remote interpretation, or VRI for short, allows for interpretation through a video link. If you have a smartphone with a camera and internet connection, you can video call an interpreter based in a remote location and employ their services.
A major advantage of VRI is that you can use it to communicate with deaf, hearing impaired, or mute people. The inclusion of video allows the interpreter to sign messages in American Sign Language (ASL) to the person you wish to communicate with.
VRI costs about the same as OPI, though it can sometimes slide up the scale owing to the requirement of an internet connection.
Physical Presence Requirements
Some situations do require the physical presence of the interpreter. In these scenarios, since the interpreter has to be available on-site, you have to book them in advance to ensure availability (unlike VRI or OPI). The requirement of their physical presence usually adds to the cost of interpretation. This is why on-site interpretation is the most expensive mode of communication where interpretation is needed.
Type of Interpretation
Consecutive
This is the most common type of interpretation service employed. In the consecutive style of interpretation, the linguist interprets after the first speaker has completed a sentence. You can find the consecutive style of interpretation in most jobs that do not include a public speech or conference. IEP meetings, clinic or hospital visits, and other small group meetings all employ the consecutive style of interpretation. This is the most economical form of interpretation service provided, owing to its simplicity.
Simultaneous
In the event of a conference, public event, speech or court proceeding, a simultaneous mode of interpretation is usually required. The interpreter sits in a soundproof booth with a direct view of the speaker. As the speaker talks, the interpreter listens and translates the speech into another language, relaying it into a microphone that records their words. As the interpreter has to work concurrently with the speaker, with no breaks in between, simultaneous interpretation is more difficult than consecutive. This is the reason simultaneous interpretations typically cost much more than consecutive ones.
Conference
Conference interpretation can be either consecutive or simultaneous. These interpreters must listen to longer amounts of dialogue and then interpret the full speech. These scenarios involve multiple interpreters and specialized equipment, which bring up the cost of conference interpretation compared with other interpretation types.
Location
The worksite location and the residential location of the interpreter play an important role in determining the cost of the interpretation service. If the distance between the interpreter's home and the site where interpretation is large, there will typically be additional compensation needed to cover the traveling expenses and time in travel for the interpreter. Whenever possible, keeping costs down requires a local interpreter.
Rather than scouring the neighborhood or the classifieds section for potential interpreters, however, it's simplest to hire a professional service. Big interpretation services have a roster of interpreters and can quickly find and assign a local interpreter to almost any site.
Length of assignment
Interpreters charge for their service by the day or by the hour. This means the greater the length of the assignment, the greater the investment to pay for the interpreter. This is a factor you should account for, as it will increase the cost of interpretation services.
Almost all interpreters charge for a minimum amount of time, which is usually two or three hours. Even if you no longer require their services after thirty minutes of employment, you will have to pay the interpreter for the minimum amount of time agreed on previously. 
Certification and Subject-Matter Knowledge
Certain jobs entail the deployment of certified interpreters with extraordinary subject matter expertise. These interpreters undergo rigorous training, equipping them with great knowledge of technical terms, codes of conduct, and the proper procedures that they have to follow in their specific fields. This qualifies these professionals to operate as certified interpreters in their respective areas.
Certified interpreters cost more than non-certified ones, owing to their extended skill set.
Experience of the Interpreter
The experience of an interpreter also plays a major role in the cost of employment. A veteran interpreter with years of experience will charge more than someone who is just starting out. 
Finding a professional interpreter with at least a little experience is usually in your best interest, however, as interpretation is a highly-specialized and demanding area of work. Someone who is inexperienced cannot offer the same level of seamlessness as an experienced professional, and can also end up wasting valuable time. In worst-case scenarios, an inexperienced interpreter might cause miscommunication and misunderstandings between parties.
Language Pairs
Interpreters of rare languages, known as languages of lesser diffusion, that are not widely spoken will charge more for their services. Generally, the more widespread a language is in public use, the lower the charges associated with interpretation.
For cost-effective interpretation services, choose Acutrans
If you're looking for a capable and competent interpreter, choose Acutrans.
At Acutrans, we have been in the interpretation and translation services industry for over 20 years. Over the years, we have built up a team of over 2,000 linguists that are dedicated to providing you with the highest quality interpretation services you deserve.
Our extensive team offers you interpretation services in over 200 languages. We have people trained in the finance, legal, life sciences, health care, government, entertainment, marketing, and manufacturing industries, among many others. No matter which industry you work in, Acutrans will deliver a competent communicator who will make your communication seamless. With Acutrans, you will never have to worry about the essence of your message getting lost in translation (or interpretation, for that matter).