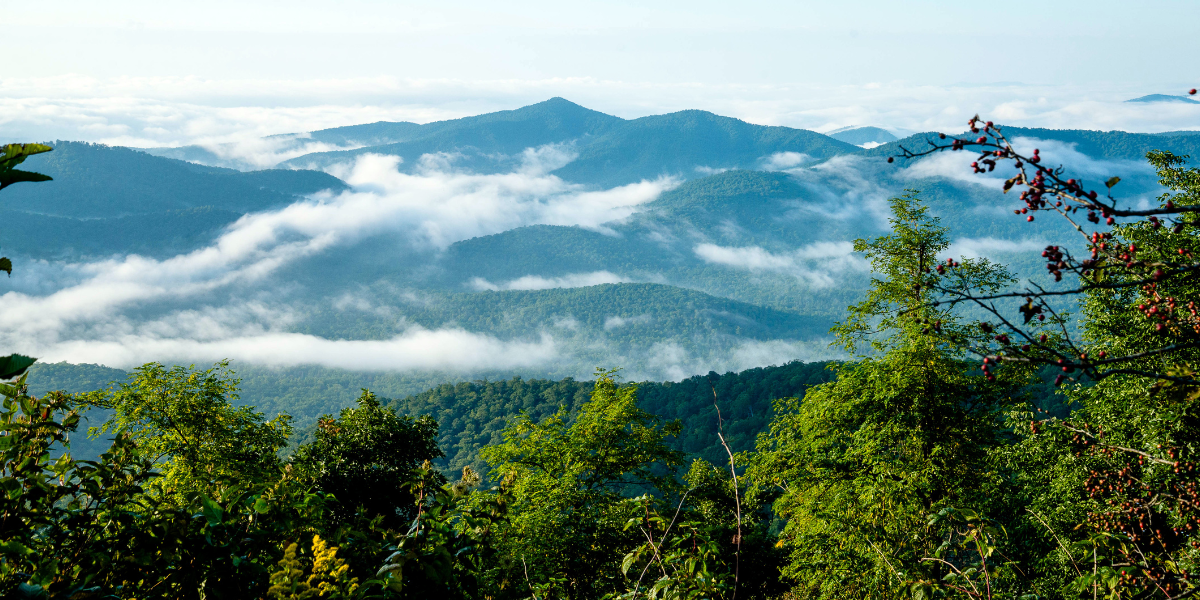 While West Virginia isn't a little state based on its land area, it does have a surprisingly small population, ranking 39th in that regard. While the bulk of the population is of white European descent and English speaking, and even with English being the functional official language of West Virginia in many contexts, other languages are represented.
In some cases, the languages present in a state are a reflection of immigration into a region. With that in mind, here's an overview of West Virginia's immigration history, as well as a list of the top ten languages of West Virginia.
West Virginia Immigration History
In the region that is now West Virginia, the first formal settlement was comprised of German immigrants. During that period, many official government communications were actually printed in English and German, ensuring this part of the population was supported.
English immigrants were also typical during the early days, as well as Scotch-Irish settlers. While Africans were being brought into many southern states as slaves, they weren't overly common in West Virginia due to the challenging topography.
However, after the Civil War, many came from the south to support various industries in the region. The same was true of Eastern European immigrants looking for opportunities.
Overall, the vast majority of the population – more than 90 percent – is of white European descent, and the bulk of the minority population is African American. But there are small pockets of others, including Asians, Hispanics, Pacific Islanders, and Native Americans.
Top 10 Languages of West Virginia (Other Than English)
Overall, West Virginia has a relatively small population, with approximately 858,481 households in the state. The vast majority of residents speak English as their primary language. However, that isn't universal.
Around 2.5 percent of residents aged five and older actually speak a language other than English at home. Based on an average persons per household of 2.4, that works out to around 51,509 people.
While a mere 0.80 percent of the population is considered to have limited English proficiency (LEP), there are still a wide array of languages spoken in the state. Here is an overview of the top 10 languages of West Virginia (other than English):
While the Hispanic population is small, there are still enough immigrants to make Spanish the most common language in West Virginia after English. The 17,467 speakers represent 1.02 percent of the population.
With a population share of a bit more than 0.16 percent, Arabic comes in second behind Spanish. There are currently an estimated 2,808 Arabic speakers in West Virginia.
Just a bit behind Arabic is Chinese (including Cantonese and Mandarin). The 2,692 speakers represent a little less than 0.16 percent of the population of West Virginia.
French (including Cajun) is fourth on this list, with a population share of about 0.14 percent. In total, there are approximately 2,367 French speakers in the state.
With 2,147 speakers, German is the fifth most common non-English language spoken in West Virginia. The speakers make up a little less than 0.13 percent of the population.
With a population share of nearly 0.11 percent, Tagalog (including Filipino) site a bit behind German in West Virginia. In total, there are an estimated 1,807 Tagalog speakers in the state.
Following a little behind Tagalog is Italian, with a population share of a bit more than 0.09 percent thanks to its 1,567 speakers.
8. Nepali, Marathi, or Other Indic Languages
Nepali, Marathi, and other Indic languages are in eighth place. The 1,132 speakers make up around 0.07 percent of the population of West Virginia.
In ninth place is Vietnamese. The 806 speakers represent just shy of 0.05 percent of the residents of West Virginia.
Rounding out the top ten and sitting just barely behind Vietnamese is Japanese. There are an estimated 783 speakers, making up a little less than 0.05 percent of the population in West Virginia.
Do You Need a Top-Notch Interpreter or Translator?
Nearly every state has languages other than English represented in its population, including many who are considered LEP. That's why having a dependable, professional language services provider is essential.
The Acutrans team holds itself to the highest standards, ensuring top-tier results for all of your language services needs. If you're searching for a reliable, professional interpreter, Acutrans offers industry-leading services that cover more than 200 languages.
Whether you're looking for on-site, over-the-phone, or video remote interpretation, Acutrans has solutions available. Additionally, our team can offer specialty services for the healthcare and legal sectors, ensuring your interpreter has the proper foundation to serve you well.
Acutrans also provides certified document translations in 24 hours or less. Our team can support general translation, localization, and post-machine translation services, as well as specialty services for the legal, medical, and technical sectors.
With a top-notch language services provider by your side, you get high-quality results quickly and efficiently. If you're looking for skilled, reliable interpreters or translators, Acutrans can provide a fast and professional solution. Contact us for a free quote today.