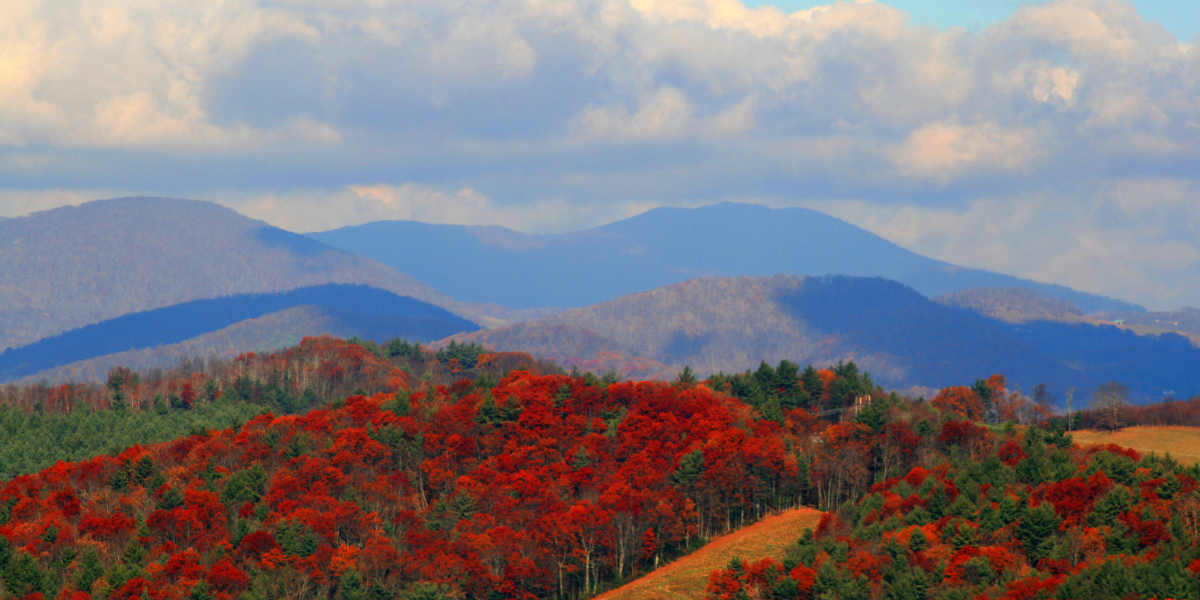 Generally speaking, North Carolina is a mid-sized state when you look at physical area. However, it ranks ninth when it comes to population. Many people immigrate to the state, typically bringing their language and culture with them. As a result, even though English is the official language of North Carolina, many others are spoken throughout the state.
In many cases, the languages present in a state are indicative of immigration patterns, either historically or in a modern context. Here's an overview of the immigration history of North Carolina, along with the top ten languages of North Carolina.
North Carolina Immigration History Before the first European settlers arrived in what is now North Carolina, it's estimated that up to 50,000 indigenous people called the region home. Once European settlers started coming in the 1650s, the population began to shift. Initially, it was the English who headed into the area, though ultimately, a wide array of Europeans began arriving, including Germans, French, Swiss, Scots, and Irish.
Africans were also brought to North Carolina as slaves, mainly supporting agricultural operations focused on cotton, rice, tobacco, and indigo. By the early 21st century, African Americans made up about 20 percent of the population.
In more recent years, Hispanic immigrants have arrived in increasing numbers. Many came from Mexico, particularly during the 1990s. However, other countries are also well-represented today.
During modern times, there have also been influxes of Filipinos, Indians, and Vietnamese. The Chinese population also grew, as well as those from the Middle East. While the majority of residents do have European backgrounds, this created a broader mix, bringing a wide array of languages into the region.
Top 10 Languages of North Carolina (Other Than English)
There are approximately 4.03 million households in North Carolina, giving it a relatively sizable population. While the vast majority of residents do speak English, it isn't the primary language of everyone in the state.
An estimated 11.8 percent of residents aged five and older speak a non-English language at home. Based on the average household size of 2.51 people, that calculates out to around 1.2 million residents residing in households that speak a language other than English at home. While many of those individuals also speak English, not everyone does. Approximately 4.84 percent of the population is considered to have limited English proficiency (LEP), relying instead on their primary language. As a result, a wide array of languages are commonly spoken in North Carolina. Here is an overview of the top ten languages of North Carolina:
As with many states, the most common language in North Carolina other than English is Spanish, and by a significant margin. There are approximately 736,886 Spanish speakers in North Carolina, representing a population share of a bit more than 7.53 percent.
Following Spanish on the list of the top ten languages of North Carolina, aside from English, is Chinese (including Cantonese and Mandarin). The 37,320 speakers make up around 0.38 percent of the population.
French (including Cajun) is the third most common language outside of English in North Carolina, with a population share of about 0.31 percent. In total, there are around 29,939 French speakers in the state.
Coming in fourth place, sitting just a bit behind French is Arabic. The 28,183 speakers represent about 0.29 percent of the population of the state.
With a population share of nearly 0.25 percent, Vietnamese is the fifth most common language, not including English, in North Carolina. Overall, there are an estimated 24,305 speakers in the state.
German is in sixth place, with around 21,300 speakers in the state of North Carolina. That represents a population share of almost 0.22 percent.
With 19,792 speakers in North Carolina, Hindi comes in seventh place on this list. Overall, that's about 0.20 percent of the population.
A language primarily spoken in southern India, Telugu is the eighth most common non-English language in North Carolina. Its 16,684 speakers represent just a bit more than 0.17 percent of the population in the state.
Just barely behind Telugu is Korean, which also has a population share near 0.17 percent. There are approximately 16,608 Korean speakers in North Carolina.
Rounding out the top ten languages spoken in North Carolina aside from English is Tagalog (including Filipino). Around 14,292 residents – nearly 0.15 percent of the population – speak it.
Are You Looking for a Skilled Interpreter or Translator?
As demonstrated above, a single state can have a wide range of languages represented in its population. As a result, having a reliable, professional language services provider is typically essential.
If you're in need of a skilled interpreter, Acutrans offers industry-leading services covering more than 200 languages. Whether you prefer on-site, over-the-phone, or video remote interpretation, Acutrans has solutions available. Additionally, our team provides interpretation specialty services for the healthcare and legal sectors, ensuring your interpreter has the required knowledge and foundation to serve you effectively. Acutrans can also provide certified document translations in 24 hours or less. Along with general translation, localization, and post-machine translation services, we offer specialty translation services for specific sectors, including legal, medical, and technical.
By partnering with an industry-leading language services provider, you get top-quality results quickly and efficiently. If you're searching for skilled, dependable interpreters or translators, Acutrans can provide a fast and professional solution. Contact us for a free quote today.