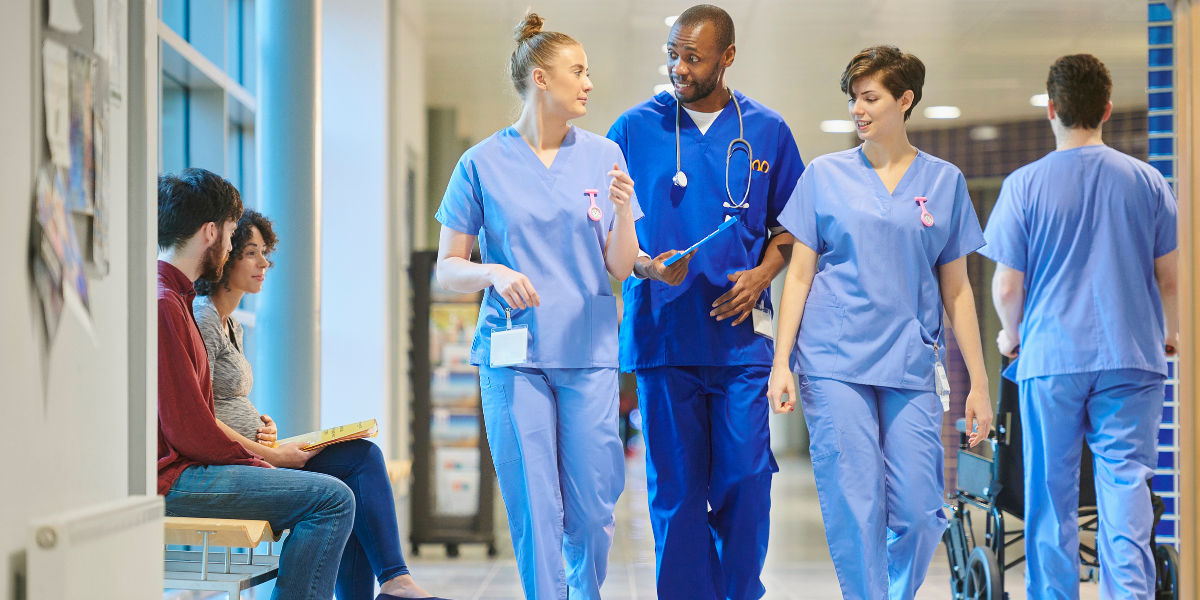 Currently, healthcare organizations and patients are feeling the effect of the ongoing interpreter staffing shortage. While the lack of qualified professionals isn't new, the situation continues to grow more dire.
The need for language services is generally on the rise, causing the shortage to feel even more impactful. Couple that with workforce challenges created by the pandemic, and a difficult hiring situation can seem insurmountable.
Here's a look at some of the causes of the ongoing staffing shortage for interpreters at hospitals, as well as a potential solution for medical facilities and patients alike.
Why There's an Ongoing Staffing Shortage for Interpreters at Hospitals
Technically, the shortage of qualified medical interpreters has been a long-term issue. Even as laws passed that made access to language services required – such as Title III of the Americans with Disabilities Act – meeting demand was challenging.
However, recent events have made the interpreter staffing shortage more distinct, and the situation will likely continue for the foreseeable future. Here's a look at some of the reasons why there's an ongoing staffing shortage of interpreters at hospitals.
The Impact of COVID-19
COVID-19 impacted practically the entire world, but it was particularly challenging for healthcare professionals working in hospitals, including interpreters.
Health risks increased dramatically, leaving some interpreters concerned about their well-being when supporting patients. For those who were forced to choose between serving patients in person or taking vacation time or an unpaid leave of absence, many chose the latter merely to ensure their own health.
Other interpreters were suddenly working from home, a paradigm that comes with its own hurdles when you're interpreting for patients. While many medical interpreters did their best to continue forward, some found the situation too challenging, causing them to leave their positions.
For interpreters who were close to retirement, COVID-19 essentially prompted some to retire early once it was clear the pandemic wasn't going to be a short incident. Ultimately, COVID-19 shifted the interpreter workforce, shrinking it in relatively short order.
Rising Demand for Medical Interpreters
According to data from the Bureau of Labor Statistics, the number of jobs in those fields in 2031 will be 20 percent higher than figures from 2021. Essentially, demand for interpreters and translators is skyrocketing, and it's expected to continue to do so.
When demand climbs sharply, there typically aren't enough qualified professionals to fill every vacancy. As a result, an existing labor shortage only gets worse in many cases.
Government and Facility Budget Cuts
In some cases, local government budget cuts also play a role in reducing access to medical interpreters. State agencies – such as rehabilitation services departments, disability services offices, and similar agencies – aren't always optimally funded. When budget reductions occur, this can hinder the associated agency's ability to secure enough medical interpreters to support the local community.
Similarly, healthcare facilities may struggle with their own budgets. Between the interpreter shortage, inflation figures, rising wage expectations, and similar factors, salaries in many industries are rising while the cost of supplies, facility maintenance, utilities, and more are also increasing. As a result, some medical centers are in tough spots financially, and that could reduce their ability to maintain interpreters on staff.
How Healthcare Facilities and Patients Can Overcome Medical Interpreter Staffing Shortages
In many cases, healthcare facilities and patients need to explore as many avenues as possible to overcome medical interpreter staffing shortages. Often, the simplest solution is partnering with a capable, reputable language services provider.
Language service providers are companies that support interpretation and translation needs as third-party partners. Essentially, they provide certified medical interpreters and translators to healthcare facilities and individuals using a variety of communication methods, including in-person, over-the-phone, and video remote services.
With a language services provider, healthcare facilities can meet demand quickly and efficiently. Plus, these solutions are cost-effective and provide access to a wider array of languages, making it easier to support the broader community.
Are You Looking for a Dependable Medical Interpreter?
At Acutrans, we understand the difference having a reliable, professional language services provider can make for healthcare facilities and patients. Our team holds itself to the highest standards, ensuring top-tier results at all times.
If you're looking for a dependable medical interpreter, Acutrans is an industry-leading solution that covers over 200 languages. Whether you need on-site, video remote, and over-the-phone interpretation, Acutrans can meet that need.
Additionally, Acutrans can provide certified medical document translations in 24 hours or less. Whether you need to translate discharge paperwork, create multilingual signage, or anything else, our team can get the job done right.
With the right medical language services provider by your side, you get the best results. If you need skilled medical interpreters or translators, Acutrans can provide a dependable, professional solution. Contact us for a free quote today.