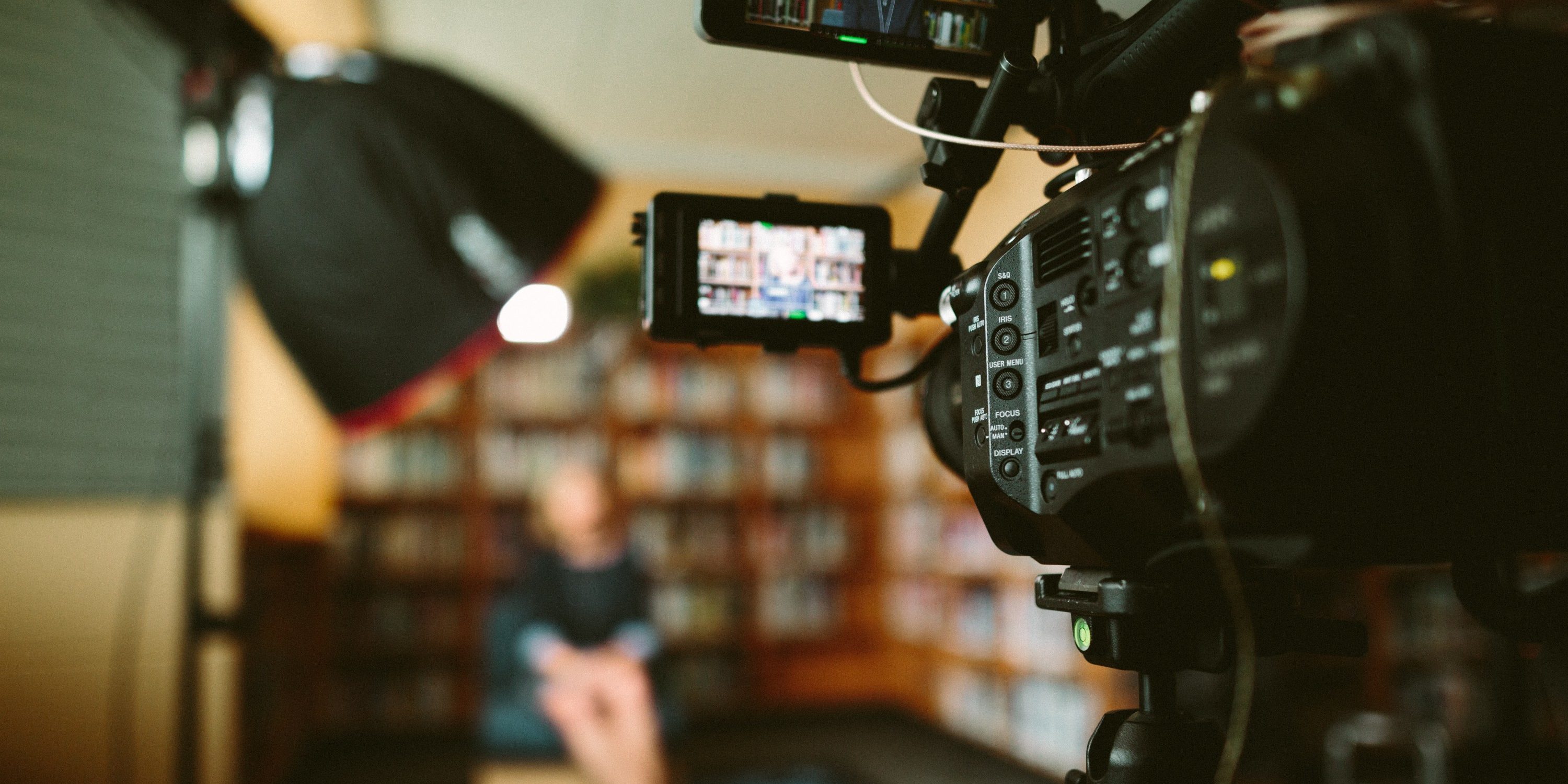 Entertainment interpretation needs can come in many forms, such as voice-overs, multilingual radio and videos, and interpreting for broadcasting networks. The range of work in the entertainment industry is vast. Regardless of the project type, entertainment interpretation calls for specialized interpreters. When you're looking for an interpreter that specializes in the entertainment industry, here are a few key qualifications to look out for:
Certified
When possible, hiring an interpreter that is certified to work in the entertainment industry is the best move you can make for your project. Certification means that the interpreter has undergone extensive training and has the experience to handle any situation that may come their way. Extensive training courses – such as Acutrans' Training Program – can effectively substitute for certifications. Both demonstrate the interpreter's willingness and ability to learn, plus it shows they have been trained in how to handle proprietary and sensitive information in a professional way.
Experienced
All interpreters should have experience. Because the entertainment industry is so public-facing, it's critical to hire an interpreter that is especially experienced in this field. At Acutrans, interpreters have years of interpreting experience and have logged thousands of hours interpreting on-site. This experience yields an understanding of customary etiquette in places like sets, on stage, or studios. Without the necessary experience, an interpreter might get in the way of other employees and make it difficult for the news team or movie crew to do their jobs.
Performance Skills
Interpreters do so much more than merely translate from one language to the next. They also communicate through body language and non-verbal cues to effectively get the desired message across. In the entertainment industry, communicating through body language, gestures, and inflections is especially important.
So much nonverbal communication has the potential to be lost while in translation, but interpreters can help to mitigate this. An interviewee on-set might be blatantly irate when discussing a topic, but that passion has the potential to be lost when translated into another language quickly. The message can be better communicated to the target audience when the interpreter can pick up on non-verbal cues and carry them over into the target language, making sure they sound angry themselves. A disconnect between the angry body language of the interviewee and an even-toned voiceover has the potential to confuse the audience. When interpreting for voiceovers or multilingual videos, interpreters need to be able to creatively adapt the source language into the target language while keeping the artistic vision and experience the same as the original.
Affordable
Some areas of the entertainment industry are much more lucrative than others. For instance, the latest Hollywood blockbuster may have a huge budget because they expect a huge return on investment, whereas the local public radio station that's funded by donations and grant money has a much tighter bottom line. Hiring an interpreter and ensuring translations are accurate is certainly worth the initial cost; however, you should hire an interpreter at a price that makes sense for your project. The highest-priced interpreter isn't always the best or best-suited for each job.
Acutrans has an experienced, multicultural staff that can provide professional interpreting in over 200 languages. Get a Free Quote for an Interpreter that specializes in the entertainment industry through Acutrans.