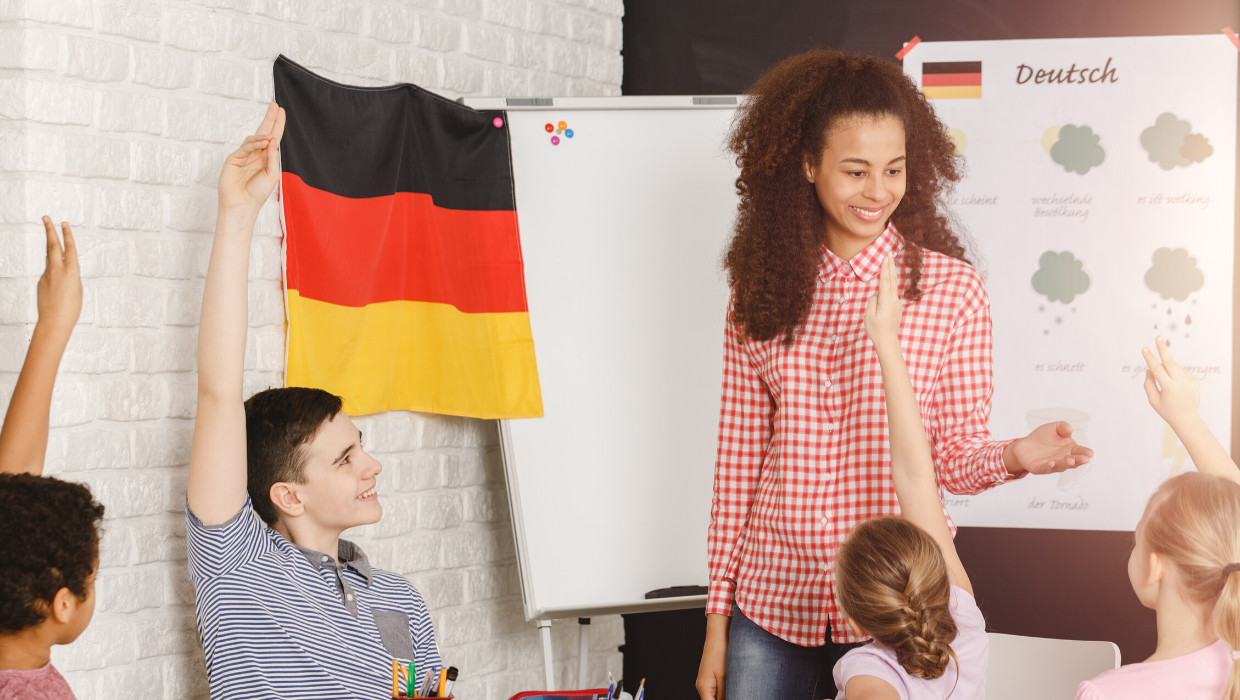 How to Find Educational Translation Services
Institutes, Colleges, Universities, Elementary, Middle, and High Schools
Education is the foundation for a child to reach his or her full potential and the quality of this education often dictates the number of opportunities kids receive later in life. Children must receive the best-quality education to maximize their chances of everything that comes after.
The Importance of Educational Translation Services
Schools of all levels require translation services for their educational materials. These range from worksheets for multilingual lessons to online resources for students' parents with limited English proficiency. 
Some of these translation requests can be simple, like requests for student handbooks or brochures. They can also be quite extensive and include translation requests for entire courses' materials, textbooks, and research papers. In the modern digital age, many institutions even require translations for whole online training courses and websites to extend their reach to students of other languages.
It's necessary to maintain the highest degree of accuracy when translating academic content to ensure the students all receive the best education they can. 
How You Can Ensure Document Translation Accuracy
You can only guarantee the accuracy of these kinds of translations when you hire a certified translator with experience in education. An untrained bilingual person with no experience in the industry is not capable of producing an accurate and quality translation that creates an impact in the real world. 
Finding a qualified translator, however, can be quite cumbersome. That's where translation agencies like Acutrans come in. Acutrans finds and hires capable and certified translators, taking full responsibility to find competent translators so you don't have to worry or waste any of your time.
How to Get Your Educational Documents Translated
Submitting your documents for translation is incredibly easy with Acutrans. You can do this right from the comfort of your home or office. Just:.
Choose your source and target languages

Fill in the other form details

Click Submit
And the process is complete! Acutrans will process your request and give you a free cost estimate of the project within a few hours. 
Why You Should Choose Acutrans
Acutrans has over two decades of experience in the translation and interpretation services industry. With a vision of delivering customized, convenient, and reliable language solutions to all our clients, we have helped individuals, businesses and institutions cut down on costs and grow—both locally and internationally. We use cutting-edge technologies and software tools to maintain the highest quality of our services and adhere to industry standards. We deliver the same top-tier interpretation and translation services to all our clients.
By choosing Acutrans, you get:
Experienced and Professional Translation Services
Keeping with our company vision of providing accurate translation services to all, we vet every translator and interpreter who applies to Acutrans. Only about 2% make it through our rigorous evaluation. This 2% of the applicants have the attitude, knowledge, and experience to serve you in your specific industry.
Applicants who wish to work in our industry-specific teams of translators and interpreters – like the education industry – have to go through additional extensive training sessions. Only after they clear these subsequent tests do we allow them to assist you in the field.
Acutrans currently employs more than 2,000 professional interpreters and translators that all have the necessary qualifications and certifications to provide effective translation and interpretation services to our clients.
Coverage in More Than 100 Languages
Our extensive team of professional translators allows us to offer our clients coverage in more than a hundred languages. With Acutrans, you don't have to worry about the rarity of your source or target languages, we will always translate your documents accurately for you and then send them back to you promptly.
Quick Turnaround
Acutrans strives to deliver quick and efficient translation services to all our clients. We use cutting-edge software and technologies to provide fast translations without compromising on its quality or accuracy. Hence, we can promise one business day turnaround for all documents that have less than 2,000 words. 
Industry-Specific Certified Translators with Subject Matter Knowledge
You require certified translators with subject matter knowledge when you work in specific industries. If you need translations of medical documents, for instance, you'll require a certified medical or healthcare translator. If you require translations of legal documents, on the other hand, you'll need to hire a certified legal translator.
Similarly, if you want to get your educational material translated, you will benefit from hiring a certified translator with training and experience in the education industry.
Acutrans offers certified education translators that are experts in their field. We even offer certified translators belonging to the entertainment, finance, manufacturing, marketing, and technology industries. No matter which field your requirement falls in, Acutrans will deliver a capable translator with incredible subject matter knowledge in the field of your choice. Education is no different.
Guaranteed Accuracy of Translations
Accuracy is of utmost importance at Acutrans. To ensure the quality of services that we provide to our clients, we enforce strict quality control measures at all levels of the translation process.
With dedicated project managers supervising every translation, we guarantee the accuracy of every translation we provide to our clients. 
Learn more about how we maintain the accuracy of our translations in this article on our quality-assurance processes.
If you require certified educational translation services for your school or organization, contact Acutrans now to get a free quote.