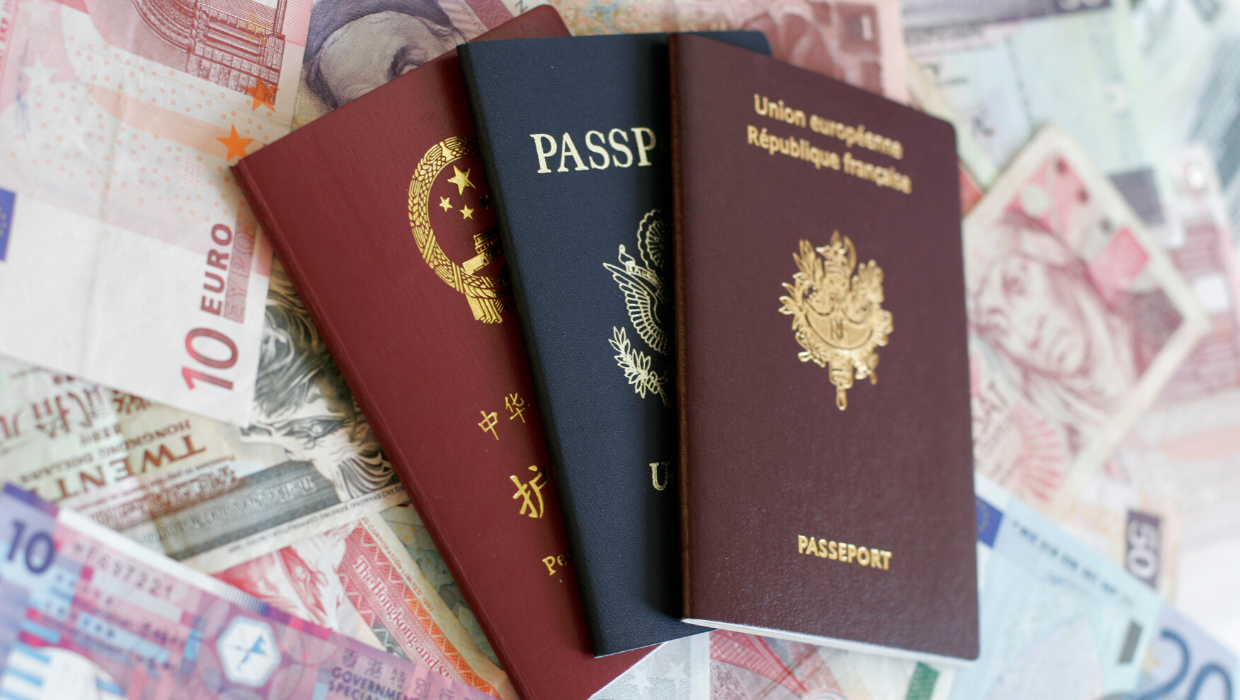 How to Translate Travel Documents Accurately
Are you planning to travel to a different country for work or school? Do you plan to get married outside of the United States or settle somewhere new? 
Before you head off into the proverbial sunset (or even book your tickets), it's important to see whether all of your documents are in order. To apply for a travel visa, depending on the country you're going to and your nationality, you might need to bring documents like your passport, marriage certificate, or birth certificate; those documents might have to be translated and notarized.
Do You Always Need to Have Your Travel Documents Translated?
When you plan to travel to a foreign country, you may have to submit important documents outlining your personal information and details of your trip to the government of that country. All your documents must be in the same language as that of your target country's official language. If they aren't, you'll have to get your documents translated and subsequently notarized to complete your travel application.
For example, if you were born in the United States and all of your travel documents are in English, you would be in luck when you apply for residency in the United Kingdom since the UK government accepts documents in either English or Welsh. As the language of your documents matches the official language of your target country, you do not need to have your documents translated. You can just submit them as they are, and your application would be valid.
On the other hand, if you were born in China and all of your documents are in Simplified Chinese (Mandarin), there will be an extra step in the process when you apply for residency in the United States. The United States Citizenship and Immigration Services (USCIS) requires you to submit all of your documents in English for your application. If the original documents are not in English, you will need to have your documents translated by a certified translator and then notarized by a certified notary. Only then can you submit your documents for your immigration application.
Can You Translate Your Own Travel Documents?
In case you already know the official language of the country you're planning to visit, you might be thinking of saving time and money and translating the documents yourself.
Unfortunately, this will not work. There are a couple of reasons why:
First of all, it is usually considered unethical to translate your own vital records documents. There may be a conflict of interest that could affect the content of the translation. In addition, most countries require you to submit translated documents from a certified translator in order to consider your application. Even if you are a certified translator, you cannot submit your own translations of your documents.
In the case of traveling to the U.S.A., for example, USCIS requires the translator to include a certification with their name, signature, address, and date of translation with the translated document. Additionally, the translated documents need to be notarized to guarantee their accuracy and validity. Other governments around the world employ similar practices to ensure a seamless and transparent application process.
How to Ensure Accurate Translation of Travel Documents
Instead of taking on the hassles of translation by yourself, you can hand it off to a reputable translation service like Acutrans. As an established agency that has been providing quality translation and interpretation services to its customers for over 20 years, Acutrans will have your documents translated in no time flat.
Why You Should Choose Acutrans to Translate Travel Documents
Acutrans offers an incredibly convenient way to get your travel documents translated. You do not even have to get off the couch to do it! We provide free quotes for all translation services, simply upload an electronic copy of your document and our translation department will get back to you with a custom quote. All documents you provide for your free quote are kept 100% confidential, stored in our encrypted servers. Read our FAQ to learn more about our confidentiality policies. You can also call us to get a free quote.
We offer a 24-hour turnaround time for documents that have less than 2,000 words. We will email the translations back to you within 1 day (24 hours). What's more, the translations will be notarized by a certified notary, so you won't even have to run down to a notary's office!
You don't have to worry about the accuracy of the translation you receive when you work with Acutrans, either. We place paramount importance on the accuracy, which is where we get the company name from. We employ a strict quality assurance procedure, keeping in line with our company vision.