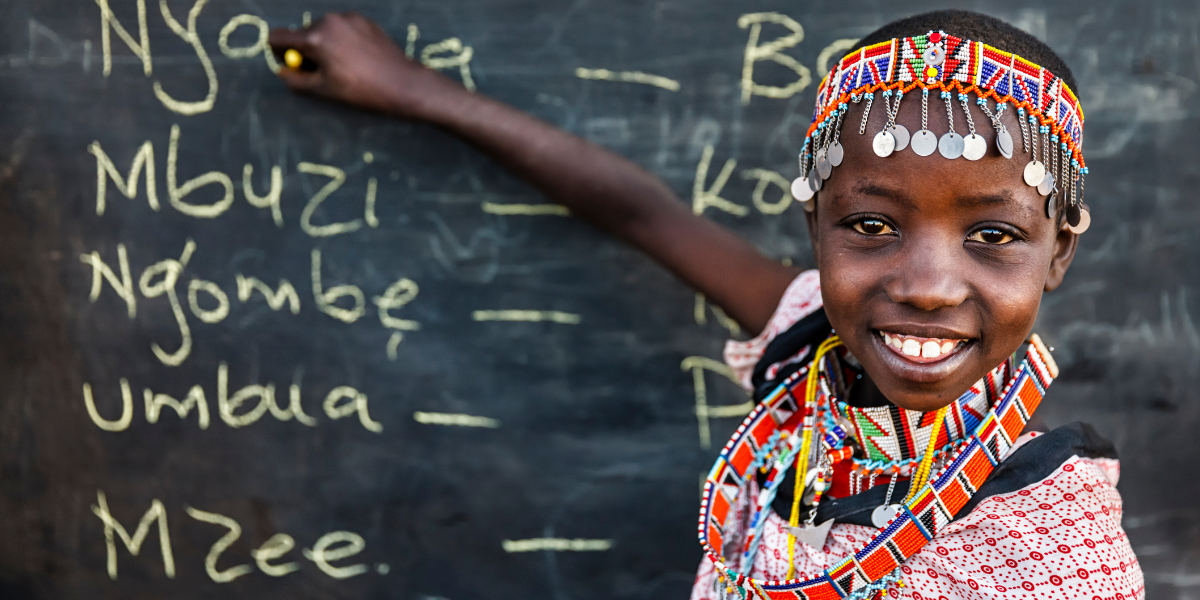 In total, there are an estimated 7,106 living languages spoken all across the globe. However, among them are 915 languages that are broadly considered to be dying. The death of a language typically occurs when a more broadly spoken language functionally pushes one that isn't as widely used out. Once younger generations are no longer taught a language due to the presence of another that's seen as more valuable, the risk of death for the language is high.
When a language isn't broadly spoken, there are usually limited digital materials using it. Additionally, they aren't available on large-scale translation services like Google Translate. As a result, the language ends up greatly underserved, putting it at greater risk.
Fortunately, with the advent of artificial intelligence (AI), saving dying languages is becoming more plausible. However, even this road has its challenges. Here's a look at how AI is preserving dying languages, as well as the obstacles that may slow its progress.
Using AI to Save Dying Languages
AI technologies have the ability to learn and grow, making them an ideal strategy for preserving languages that aren't broadly used. One prime example of AI working to save dying languages is StoryWeaver, a multilingual platform featuring children's stories.
Across the various stories, StoryWeaver supports over 300 languages, and it even has bilingual options that display a story in two languages side-by-side, which could promote language learning. Within StoryWeaver's database is a wide variety of indigenous languages from Africa and Asia, including many that are at risk of death.
The benefit of an AI-based solution like StoryWeaver is that it inherently preserves the languages within its database. Additionally, the platform focuses on children's stories, making the content appropriate for younger individuals where the language is part of their culture. Plus, it can support those looking to learn an entirely new language, as starting with simpler stories could make the languages more accessible.
However, StoryWeaver isn't the only application in this arena. Google's Woolaroo project is another effort to preserve at-risk languages, and there are many others that are striving to protect endangered languages. Still, there are challenges in this space, and that could slow progress.
The Challenges of Using AI to Preserve Dying Languages
Generally, the most significant challenge relating to the use of AI to save dying languages is that there aren't many digital resources available to train the technology. That's the reason that most AI translation tools are more accurate if you're translating between two widely used languages.
For example, there is plenty of online information written in English and in Spanish, so the AI has a slew of resources to learn how the languages work and what various words and phrases mean across different contexts. As a result, English-to-Spanish or Spanish-to-English translations often have a higher degree of accuracy than translations that involve a lesser-used language.
Since dying languages aren't well represented online, most AI technologies that offer them as options for translations rely heavily on human input to improve accuracy. Typically, that means getting feedback from a native speaker or someone with comparable fluency.
There's an inherent availability issue when it comes to locating appropriately skilled users of dying languages. Additionally, providing the feedback is often labor-intensive, and most AI platforms rely on volunteer feedback, not paid input. As a result, some fluent speakers may hesitate to take part, as they aren't getting compensated for their time.
Further, there are concerns that volunteer input that leads to a viable translation service for underserved languages would ultimately be commercialized. While the cultural reward of preserving a language may be viewed as enough compensation by some when the technology is applied to free resources, sentiment may change if the company behind an AI monetizes its data.
No one denies that the work is critical, but there's also value in the skills of those who are provided the necessary language data to train an AI to translate declining languages. Whether language stewardship is enough to keep volunteers participating long-term isn't clear, and that could ultimately become a hurdle that slows the preservation of dying languages.
Are You Looking for a Capable Translator or Interpreter?
Having access to a dependable, skilled translator or interpreter makes it easier to communicate with diverse populations. Acutrans provides top-quality certified document translations in 24 hours. Acutrans has programs for general translation services, as well as industry-specific services designed for the legal, medical, and technical sectors. At Acutrans, our team also offers post-editing machine translation and localization services.
Along with translation, Acutrans has several interpretation programs that cover more than 200 languages. Video remote, over-the-phone, and on-site interpretation services are all available, along with industry-specific solutions for the technical, medical, and legal industries. Contact us for a free quote today.