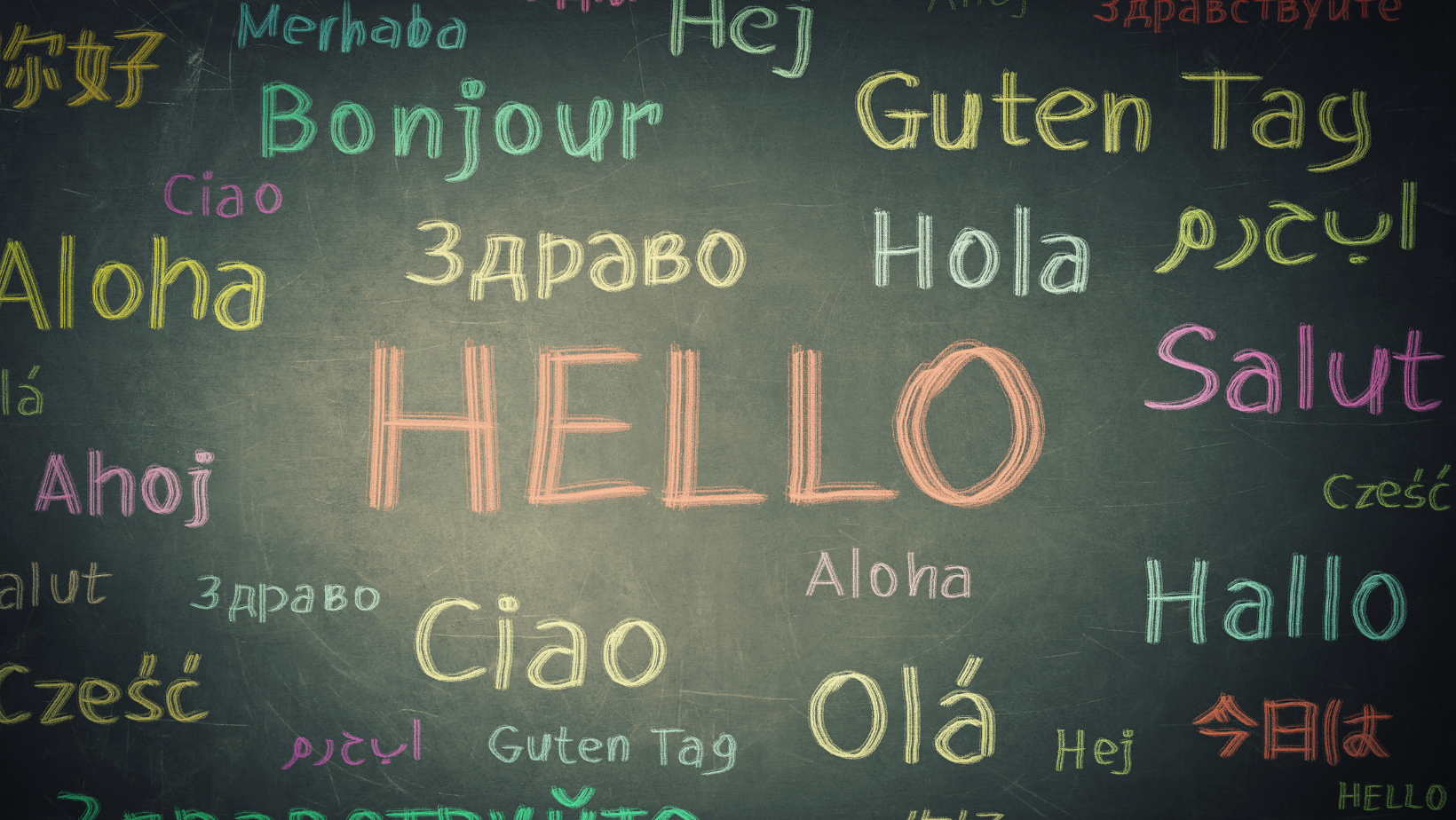 In total, there are approximately 7,150 living languages spoken worldwide. However, the exact number isn't fully known, as it shifts regularly. Roughly 40 percent of them have fewer than 1,000 speakers currently, putting them at risk of disappearing.
What's often surprising is that a mere 23 languages make up more than half of what's spoken worldwide. If you'd like to know which ones are most widely used, here's what you need to know.
Top 10 Most Spoken Languages
It would be easy to assume that the most spoken language in the world comes from a nation with one of the highest populations. However, that isn't the case. Instead, English – the preferred language for international dealings and the native tongue for about 373 million people – is ahead of all of the others.
Here's a look at the top ten most spoken languages, based on data from Statista.
English – 1.5 billion
Chinese (Mandarin) – 1.1 billion
Hindi – 602.2 million
Spanish – 548.3 million
French – 274.1 million
Arabic (standard) – 274 million
Bengali – 272.2 million
Russian – 258.2 million
Portuguese – 257.7 million
Urdu – 231.3 million
Now, the main reason English leads the way is that it's spoken as a secondary language by about one billion people. Without that, English would come in third. Essentially, compared to second-place Mandarin Chinese, English is incredibly spread out, giving it a stronger footing than its native speaker numbers would suggest is possible.
Top 10 Spoken Languages Based on Native Speakers
As mentioned above, English leads the way when it comes to total speakers. However, its native speaker count is far lower, representing about one-quarter of all of its speakers.
Instead, Mandarin Chinese is the most spoken language based on native speakers. China has an incredibly large population, and Mandarin is the most commonly used version by a massive margin. The next variant of Chinese on the list – Yue Chinese – is actually tenth when it comes to native speakers. However, Mandarin is nearly eleven times more common, showing the degree of the disparity.
Here's a list of the top ten spoken languages, based on native speakers alone and in accordance with data from Ethnologue:
Mandarin Chinese – 929 million
Spanish – 474.7 million
English – 372.9 million
Hindi – 343.9 million
Bengali – 233.7 million
Portuguese – 232.4 million
Russian – 154.0 million
Japanese – 125.3 million
Western Punjabi – 92.7 million
Yue Chinese – 85.2 million
Top 10 Languages Spoken in US Households Other Than English
While it would be easy to assume that the top ten languages spoken in US households other than English aligns somewhat with the languages listed above, there are actually some notable key differences. Spanish is the second most common language spoken at home by far, outpacing Chinese – the second most spoken language in the world – more than ten-fold. But that's not the only point where the lists differ.
Here's a list of the top ten languages spoken in US household other than English and the number of people using it, based on data by Statista:
Spanish – 40,537,337
Chinese – 3,429,292
Tagalog – 1,712,452
Vietnamese – 1,528,587
Arabic – 1,248,652
French – 1,209,540
Korean – 1,093,097
Russian – 942,945
German – 881,159
Haitian – 851,172
Do You Need a Skilled Translator or Interpreter?
While you may assume that hiring a trained, certified translator or interpreter for one of the ten most spoken languages wouldn't be necessary, that isn't the case. Even if a person is bilingual, that doesn't mean they're prepared to act in that capacity. Dialects can have a significant impact, and not all bilingual speakers are familiar with all of the variances they may encounter. Plus, even small errors can be incredibly costly.
Since that's the case, it's best to work with a professional language services provider. If you need a capable interpreter or translator, Acutrans can help, offering a dependable and professional solution for all of your language services needs.
Acutrans offers a range of interpretation services – including on-site, over the phone, and video remote – in 200 languages. You can also get certified, notarized translations within 24 hours, including in niche areas like legal, medical, and technical. Our team also offers post-editing machine translation, allowing you to ensure that your translations are correct and flow well.
For all of your language services needs, the Acutrans team has a professional, cost-effective solution available. Contact us for a free quote today.