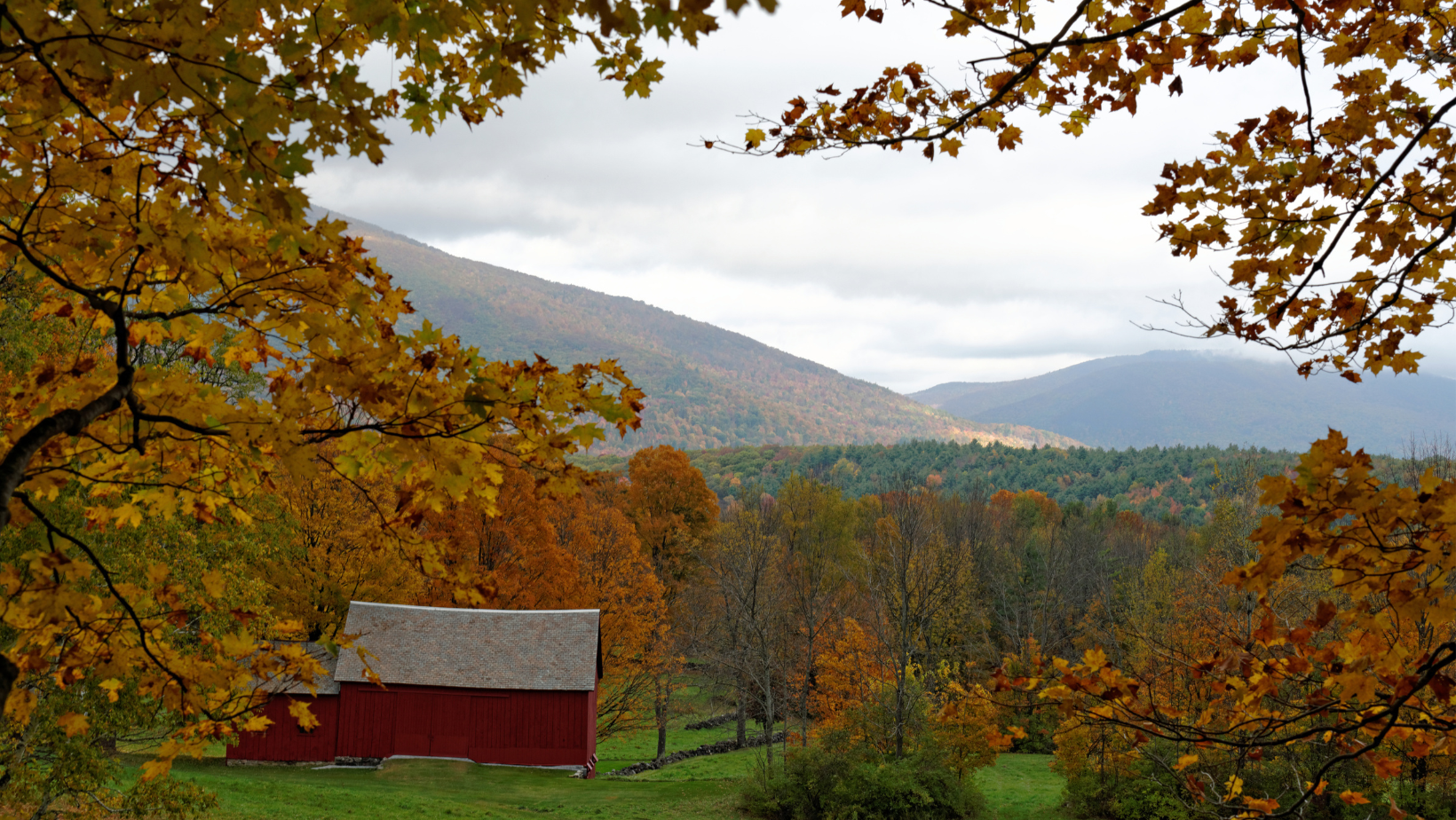 Vermont is undeniably a smaller state, but it's nonetheless quite diverse. Immigrants often come to the area, bringing their languages and cultures with them. As a result, while English is by far the most common language spoken, many others are represented in the state.
Often, the languages present in a region are indicative of immigration patterns. Here's an overview of the immigration history of the area and the top ten languages of Vermont.
Vermont Immigration History
Overall, the bulk of Vermont's population is of European descent. Starting in 1848, Irish immigrants were commonly hired as laborers for railroad projects. When the 1900s began, a significant influx of French Canadians made their way into the state, often for job opportunities in mills.
Italians also began immigrating to Vermont, frequently heading to quarries where their stoneworking skills were valuable. Spaniards followed suit, while many Welsh immigrants found their way to slate mines.
Polish immigrants were also prevalent, often making their way into industrial towns. In some cases, manufacturing opportunities also attracted African Americans who were leaving the South.
In modern times, immigrants have begun arriving from other areas. This includes parts of Europe, Asia, and Africa, as well as Central and South American nations, increasing the overall level of diversity.
Top 10 Languages of Vermont (Other Than English)
Vermont is a smaller state and has just 262,852 households within its borders. While the vast majority of Vermont residents speak English as their main language, 5.6 percent of individuals aged five and up speak a language other than English at home. With about 2.28 people per household, that works out to around 33,560 residents.
While many individuals who speak non-English languages at home also speak English well, not all do. Estimates indicate that around 8,541 Vermont residents are considered to have limited English proficiency (LEP). While that number is small when compared to the size of the population, it does show how critical language services are in most communities.
Overall, many languages are represented in the state. Here's a look at the top ten languages of Vermont other than English.
Unlike many states, Spanish isn't the most common non-English language in Vermont. Instead, that honor goes to French (including Cajun), which has a population share of 1.40 percent. In total, there are around 8,338 French speakers in Vermont.
Coming in a bit behind French is Spanish. Vermont has about 6,810 Spanish speakers, representing a bit more than 1.14 percent of the population.
The third most common non-English language in Vermont is German. While it's well behind Spanish – with the 2,053 German speakers representing a little more than 0.34 percent of the population – it's still a notable number considering the state's total population.
Chinese (including Cantonese and Mandarin) is in fourth place. Around 0.33 percent of the population – or about 1,976 residents – speak Chinese in Vermont.
5. Nepali, Marathi, or Other Indic Languages
Rounding out the top five are Nepali, Marathi, and other Indic language speakers. There are approximately 1,839 residents in Vermont that speak these languages, representing just shy of 0.31 percent of the population.
An entry that many people may not expect to see on a top ten list is Serbo-Croatian. Overall, Vermont has around 1,239 Serbo-Croatian speakers, so they make up about 0.21 percent of the population.
Representing approximately 0.16 percent of the population, there are an estimated 975 Russian speakers in Vermont.
Sitting in eighth place on this list, Vermont has around 785 Italian speakers. That gives them a population share near 0.13 percent.
Overall, a bit less than 0.09 percent of the population of Vermont speaks Polish. In total, there are an estimated 528 speakers throughout the state.
10. Amharic, Somali, or Other Afro-Asiatic Languages
In tenth place is Amharic, Somali, and other Afro-Asiatic languages. With approximately 521 speakers, they make up nearly 0.09 percent of the population.
Are You Looking for an Industry-Leading Language Services Provider?
Overall, Vermont has a higher number of non-English speakers than many would expect, given its smaller population. With multiple languages being represented in the population, having a reliable, reputable language services provider is often essential.
At Acutrans, our team of language services specialists holds itself to the highest possible standards, ensuring top-tier results for all of your interpretation and translation needs. If you need dependable interpreters, Acutrans offers top-tier services, covering over 200 languages. Whether you're looking for on-site, over-the-phone, or video remote interpretation, Acutrans has programs available. Additionally, Acutrans provides specialty services for the healthcare and legal industries, ensuring your interpreter has the proper foundational knowledge to serve you effectively.
Acutrans also offers certified document translation services, typically providing translations in 24 hours or less. Along with general translation, localization, and post-machine translation services, Acutrans has specialized translators for specific industries and fields, including legal, medical, and technical.
When you have a leading language services provider by your side, you get high-quality results quickly and efficiently. If you're in need of talented and experienced translators or interpreters, Acutrans can provide a fast, professional solution. Contact us for a free quote today.