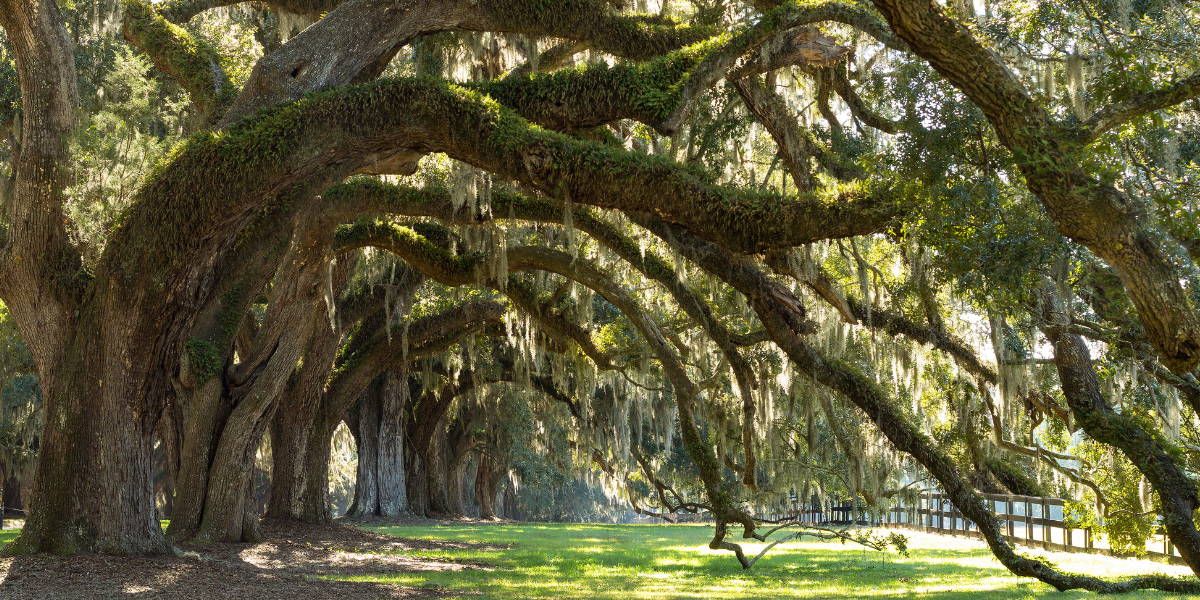 South Carolina – like most states – is pretty diverse. Immigrants have been moving to the area since the early days of US colonization, and it's remained a popular option for immigrants since that time. As a result, a surprising number of languages are actually spoken by residents of the state.
In many cases, the languages used in a state are a reflection of broader immigration patterns over time. With that in mind, here's a brief history of immigration in South Carolina and the top ten languages of South Carolina other than English.
South Carolina Immigration History
Initially, the area that is now South Carolina was home to various indigenous people, and some Native Americans are still in the area. The Catawba are the only ones that currently have a reservation, though there are also members of the Pee Dee, Santee, and others in the region today.
Once Europeans began arriving in the latter part of the 17th century, the composition of the population shifted quickly. The first immigrants came from England and Barbados, though Scots and French Huguenots soon followed.
By the 1730s, a sizable German population developed, and Welsh began arriving as well. Scotch-Irish settlers also came in from the north, mainly shifting in from states like Pennsylvania and Virginia.
Once the 1900s began, millions of European immigrants flooded into the region. Additionally, Africans were brought in as slaves to work plantations. Following the Civil War, freed slaves had the ability to purchase properties they previously worked, allowing them to establish their own communities in South Carolina.
In time, immigration patterns shifted. Immigrants began arriving from Asia in greater numbers, and the Hispanic population grew swiftly. Today that makes South Carolina a relatively diverse state.
Top 10 Languages of South Carolina (Other Than English)
South Carolina is home to about 1.96 million households, giving it a small to mid-sized population in comparison to other states. While most of the residents speak English as their first language, many members of the population primarily speak another language.
An estimated 7.4 percent of South Carolina residents over the age of four speak a non-English language at home. With an average household size of 2.53 people, that works out to about 367,000 residents living in households that speak something other than English while at home.
While many of those residents also speak English, that isn't universally the case. Around 2.93 percent of the population of South Carolina is considered to have limited English proficiency (LEP). As a result, they rely heavily on other languages.
Here is a list of the top ten languages of South Carolina (other than English).
Like the vast majority of other states, Spanish is the most common language spoken in South Carolina aside from English, and by a substantial margin. There are an estimated 221,714 Spanish speakers in the state, giving them a population share of just shy of 4.62 percent.
German is the second-most common non-English language spoken in South Carolina, though it sits far behind Spanish. The 12,601 German speakers represent approximately 0.26 percent of the population in the state.
In third place on this list is Chinese (including Cantonese and Mandarin), which has a population share of a bit less than 0.25 percent. In total, there are an estimated 11,894 Chinese speakers in South Carolina.
With a population share of just shy of 0.23 percent, French (including Cajun) is the fourth most common non-English language spoken in South Carolina. Overall, there are approximately 10,970 French speakers in the state.
Sitting a little behind French on this list is Tagalog (including Filipino). The 8,536 make up nearly 0.18 percent of the population of South Carolina.
Following Tagalog on this list is Vietnamese. The 7,530 Vietnamese speakers represent a little less than 0.16 percent of South Carolina residents.
Coming in just barely behind Vietnamese when it comes to the number of speakers in South Carolina is Russian. The 7,189 Russian speakers make up about 0.15 percent of the state's population.
In eighth place on the list of the top ten non-English languages of South Carolina is Portuguese. Its 5,686 speakers represent a population share of about 0.12 percent.
In South Carolina, there are an estimated 5,400 Hindi speakers among its residents. That results in a population share of a bit more than 0.11 percent.
Rounding out the top ten is Gujarati, which is a language from India. The 4,812 speakers make up about 0.10 percent of the residents of South Carolina.
Are You Looking for a Leading Interpretation or Translation Services?
When so many languages are represented in a single state, having a reputable, professional language services provider by your side is typically essential. The Acutrans team holds itself to the highest possible standards, providing high-quality results for all of your interpretation and translation needs.
If you need a skilled professional interpreter, Acutrans offers industry-leading options that cover over 200 languages. Whether you're in need of on-site, over-the-phone, or video remote interpretation, Acutrans has solutions available. Additionally, the Acutrans team provides specialized services for the healthcare and legal industries, giving you access to interpreters with the proper foundation to serve you effectively in those sectors.
Acutrans also provides certified document translations in 24 hours or less. Along with general translation, our team offers localization and post-machine translation services. Additionally, there are specialized translators for various industries and fields, including legal, medical, and technical.
With a top-notch language services provider, you get exceptional results quickly and efficiently. If you need skilled and experienced interpreters or translators, Acutrans can offer a reliable, professional solution. Contact us for a free quote today.