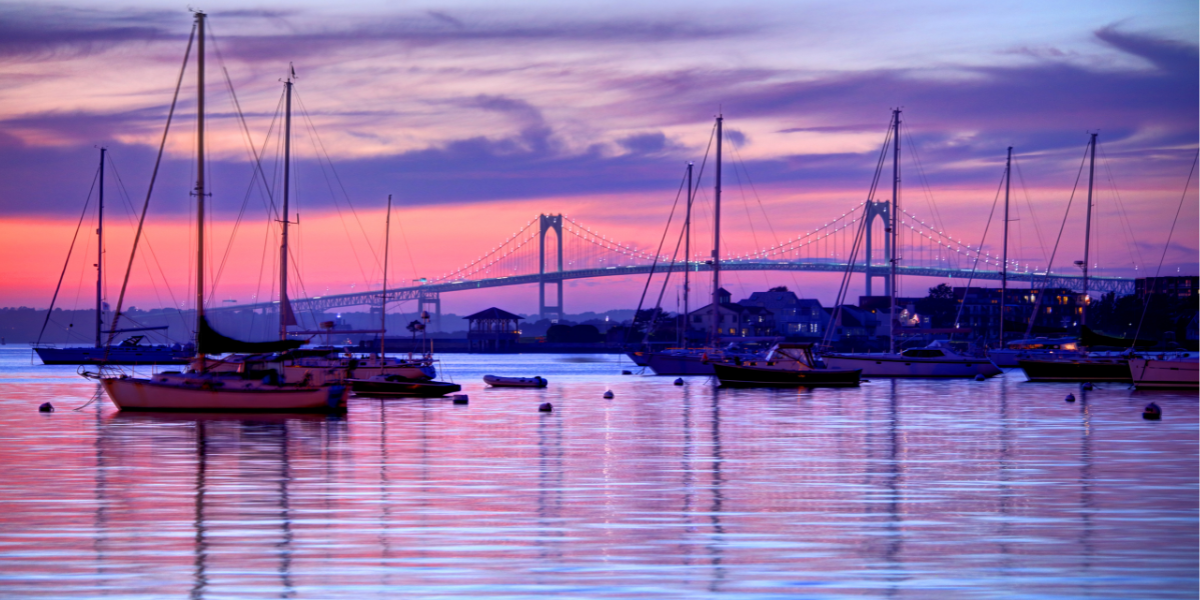 Rhode Island may be a small state, but it's incredibly diverse. Immigrants come to Rhode Island from all over the world, and some populations have been heading to the state for hundreds of years, bringing their cultures and languages with them. As a result, while English is the most widely spoken language in Rhode Island, many residents speak a non-English language as their primary language.
Often, the languages present in a state highlight immigration patterns in a region. Here's a quick overview of the immigration history and top ten languages of Rhode Island.
Rhode Island Immigration History
Before the arrival of English settlers in the 1620s and 1630s, Native Americans commonly lived in the area. Until the 1970s, the two groups comingled peacefully, though the introduction of diseases ultimately decimated Native American populations in the region that's now Rhode Island.
During colonial times, English, Irish, and French protestants became a more significant part of the population, and a considerable number of Jewish settlers also arrived. In the 17th century, enslaved Africans were also coming in substantial numbers.
The number of Irish settlers – including a rise in Irish Roman Catholics – rose significantly in the 1820s and through the Irish Potato Famine. French Canadians also became a more prominent presence during the 1870s, as well as immigrants from other countries in Europe, Russia, Armenia, and Syria. Eastern European Jews became more common during this period, as well, and Italian immigrants started coming to Rhode Island in larger numbers during the 1890s.
After World War II, immigration patterns shifted. Immigrants from Asia, Africa, and Latin America were increasingly common. However, the bulk of the population remains of European descent.
Top 10 Languages of Rhode Island (Other Than English)
Rhode Island is the smallest state in the country (based on land area). However, it's home to 414,730 households.
While most of the residents of Rhode Island speak English, it isn't everyone's primary language. Overall, 22.4 percent of individuals aged five and older speak a language other than English at home. Based on there being an estimated 2.45 persons per household, that works out to just shy of 227,604 people.
Many of those residents also speak English well. However, approximately 84,875 individuals – representing about 8.5 percent of the Rhode Island population – are considered to have limited English proficiency (LEP).
As a result, many other languages are well represented among the residents of the state. Here's an over of the top ten languages of Rhode Island other than English.
As is the case in the vast majority of states, Spanish is the most common language other than English in Rhode Island. There are an estimated 123,763 Spanish speakers in the state, which works out to just a bit less than 12.34 percent of the population.
While Portuguese is the second most common non-English language in Rhode Island, it sits far behind Spanish when it comes to overall numbers. In total, there are around 28,559 Portuguese speakers in the state, representing about 2.85 percent of the population.
With 9,545 speakers in Rhode Island, French comes in third. French speakers represent a bit more than 0.95 percent of the population in the state.
With a population share of a little less than 0.91 percent, Haitian is the fourth most common non-English language in Rhode Island. There are an estimated 9,097 Haitian speakers in the state.
Rounding out the top five non-English languages in Rhode Island is Chinese (including Cantonese and Mandarin). The 6,640 Chinese speakers make up around 0.66 percent of the population.
Sitting behind Chinese on this list is Italian. With approximately 5,416 speakers, they represent a population share of just shy of 0.54 percent.
7. Khmer
Khmer – the official language of Cambodia – is an Austroasiatic language, and it's the seventh most common non-English language in Rhode Island. Overall, there are about 4,452 speakers, giving them a population share of around 0.45 percent.
8. Yoruba, Twi, Igbo, or Other Languages of Western Africa
Coming in eighth place is Yoruba, Twi, Igbo, or other languages of western Africa. The 4,135 speakers represent a little more than 0.41 percent of the population.
With a population share of nearly 0.32 percent, Arabic is in ninth place. There are around 3,197 Arabic speakers in Rhode Island.
10. Thai, Lao, or Other Tai-Kadai Languages
The tenth most common non-English language in Rhode Island is Thai, Lao, and other Tai-Kadai languages. The 2,993 speakers make up a bit less than 0.30 percent of the population.
Are You Looking for a Top-Tier Language Service Provider?
Ultimately, the population in Rhode Island is far more diverse than most people expect, particularly when it comes to the languages spoken. With such a wide variety of languages in the mix, having a leading language services provider to support your interpretation and translation needs is essential.
The Acutrans team holds itself to the highest standards to ensure top-quality results for all of your language services needs. If you're looking for a dependable interpreter, Acutrans covers over 200 languages and has several programs, including on-site, over-the-phone, or video remote interpretation. Additionally, Acutrans offers specialized interpretation services for the healthcare and legal sectors, ensuring your interpreter has the necessary knowledge to serve you effectively.
Acutrans also provides certified document translations, usually in 24 hours or less. Along with general translation, localization, and post-machine translation services, Acutrans has specialized translators for specific industries, including legal, medical, and technical.
By having a top-tier language services provider by your side, you get exceptional results quickly and efficiently. If you are looking for talented and experienced interpreters or translators, Acutrans can provide an accessible, professional solution. Contact us for a free quote today.