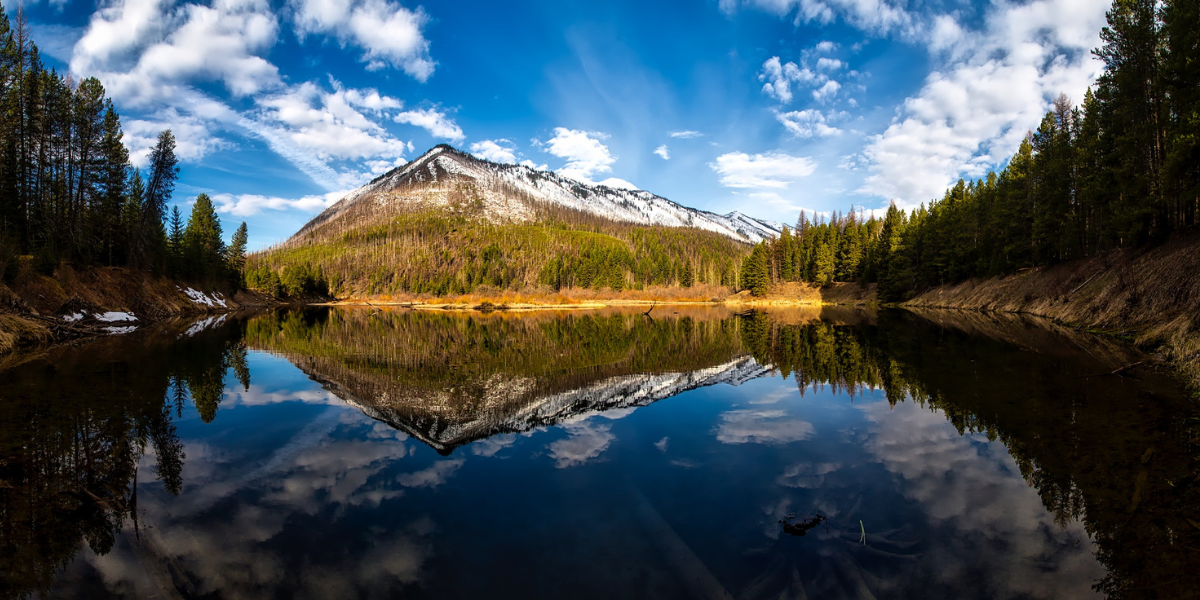 As with all other US states, English is the most widely used language by the residents of Montana. However, different languages are also used by many Montanans. The state does have a diverse population, and individuals who immigrate from other nations often bring their native languages with them. Further, Montana is home to members of many indigenous tribes, and some speak the associated language.
In many cases, languages spoken in a state are a reflection of the area's history and local immigration patterns. With that in mind, here's an overview of Montana's immigration history, as well as the top ten languages of Montana (not including English).
Montana Immigration History
Initially, Montana was solely home to indigenous people. While that changed as settlers began arriving, Native Americans still made up a significant part of the population. Today, there are seven reservations in the state, and Native Americans make up more than 10 percent of Montana's population.
When it comes to immigrants, many of the current Montana residents are descended from those who originally came from Western and Northern Europe, with a smaller number being of Eastern European descent. Due to mining in the region, Asians have also long been part of the population mix.
Hispanic immigrants primarily began arriving in the late 20th century, with their numbers increasing since. African Americans also reside in Montana, though in relatively tiny numbers when compared to many other states.
Top 10 Languages of Montana (Other Than English)
Currently, Montana has an estimated population of a bit more than 1.12 million residents. The vast majority do speak English as their primary language. However, around 4.0 percent of Montanans aged four and up (about 44,915 people) speak a non-English language at home.
Additionally, approximately 0.91 percent of the Montana population (around 10,218 residents) have limited English proficiency (LEP). Since that's the case, far more languages are spoken in Montana than many people expect. Here's a quick overview of the top ten languages of Montana (not including English).
Spanish is by far the most common non-English language used in Montana, and it's spoken by an estimated 14,172 residents. That results in a population share of a little less than 1.42 percent.
2. Other Native American Languages
While a limited number of Native American languages are calculated separately, most aren't. In Montana, approximately 6,676 residents speak these Native American languages, causing them to make up nearly 0.67 percent of the population.
German is the third most commonly used non-English language in Montana. Around 5,695 Montanans speak German, giving them a collective population share of almost 0.57 percent.
French (including Cajun) is spoken by an estimated 1,763 Montana residents. That means they represent nearly 0.18 percent of the population.
In Montana, around 1,317 residents speak Tagalog (including Filipino). That gives them a population share of a bit more than 0.13 percent.
There are approximately 1,132 Chinese speakers in Montana. In total, they make up a little more than 0.11 percent of the population.
Russian is spoken by around 886 Montanans, giving them a population share of nearly 0.09 percent.
With about 680 speakers, Arabic is the eighth most common non-English language used in Montana. They have an estimated population share of almost 0.07 percent.
9. Ilocano, Samoan, Hawaiian, or Other Austronesian Languages
Ilocano, Samoan, Hawaiian, and other Austronesian languages are spoken by about 658 Montana residents. That creates a population share that's a bit shy of 0.07 percent.
Rounding out the top ten non-English languages used in Montana is Vietnamese. With around 644 speakers, they make up a little more than 0.06 percent of the population.
Are You Looking for a Skilled Interpreter or Translator?
While many Montanans speak English, a significant percentage of the population relies on another language. When you need to communicate with a diverse population, partnering with a language services provider is essential for ensuring accuracy.
Acutrans is a top-quality language services provider that always holds itself to the highest possible standards. Our team of Acutrans interpreters covers over 200 languages, supporting on-site, over-the-phone, or video remote interpretation programs -including specialized options for the legal and healthcare industries – to meet the needs of discerning companies.
Acutrans also produces certified document translations in 24 hours or less. Along with general translation, localization, and post-machine translation, we have specialty translator services for the medical, legal, and technical sectors.
By choosing a leading language services provider, you get exceptional, dependable results every time. If you're ready to partner with reliable, capable translators or interpreters to meet your language services needs, Acutrans is a top-tier and affordable solution. Contact us for a free quote today.