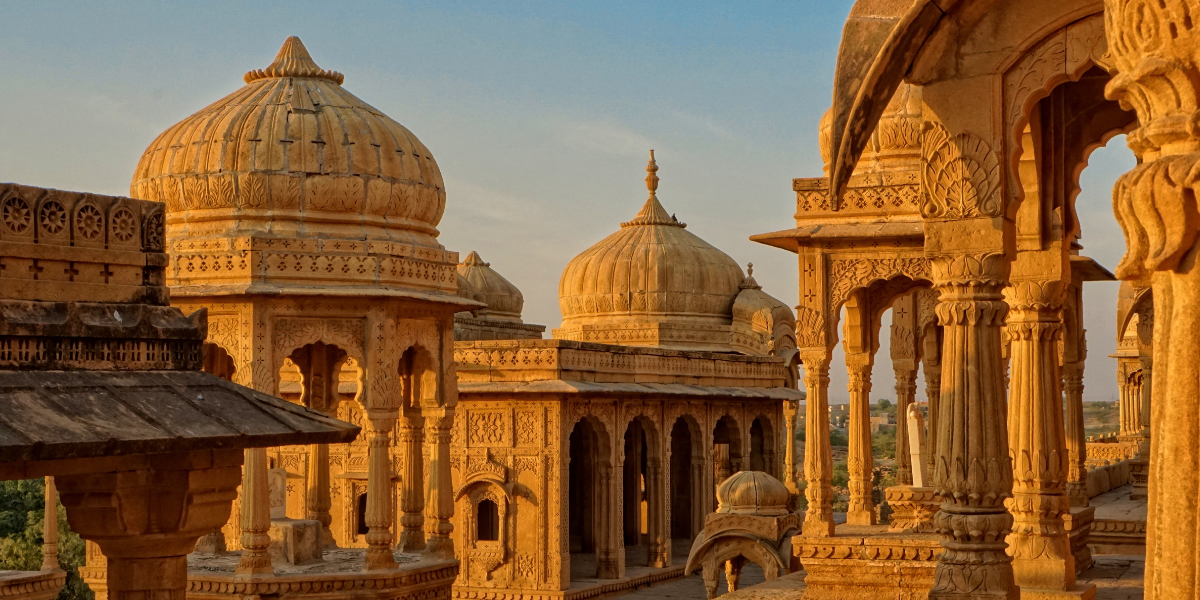 When it comes to accessing services – such as booking travel arrangements – language barriers often prove problematic in countries like India. India is home to hundreds of languages and dialects, many of which aren't widely used online. Illiteracy is also a struggle in India. While the literacy rate exceeds 74 percent, around 25 percent of the population is considered illiterate.
MakeMyTrip aims to bridge the gap by harnessing generative artificial intelligence (AI) technologies to improve accessibility. Along with covering more of India's native languages, the solution will incorporate options that allow individuals with lesser degrees of literacy to book travel with greater ease. Here's a look at how MakeMyTrip is using AI technology to pioneer travel in India.
How MakeMyTrip Is Using AI Technology to Pioneer Travel in India
In a move to increase accessibility, MakeMyTrip – a travel booking company – forged a partnership with Microsoft to bring generative AI technology that's built on GPT language models by OpenAI to support voice-assisted booking. Per the company, the tech stack is "powered by Microsoft Azure OpenAI Services and Azure Cognitive Services," and the final design will offer voice-assisted services to make the platform more inclusive.
The goal is to help travelers who often experience obstacles when booking travel. For example, the voice-based solution enhances accessibility for travelers with lower levels of literacy. Additionally, offering a wide array of languages present in India ensures travelers who speak less common ones are able to use the service. It also benefits travelers with physical impairments that make using technology like smartphones challenging.
Partnering with Microsoft and integrating the technology means MakeMyTrip can create mechanisms that help travelers interact with its services in new ways. There will be visual cues coupled with voice command options in a wide array of native Indian languages.
The language aspect is one of the most intriguing. Census data showed that India is home to more than 19,500 languages and dialects, with 121 languages being used by at least 10,000 people within the country. While 22 of the languages cover nearly 97 percent of the population, not all of them widely make their way into technology. Plus, that means a bit more than 3 percent of the population doesn't speak those core languages as their primary ones.
While the voice-based services are initially available for English and Hindi, the goal is to expand and make the voice-based options available to those who speak other languages. In turn, MakeMyTrip's solution will become accessible to greater percentages of the population, all by harnessing the power of AI.
How MakeMyTrip May Revolutionize the Travel Industry
While MakeMyTrip is focusing on making travel more accessible to Indians, its decision to integrate AI to make it happen could revolutionize the travel industry. If their new features prove successful and profitable, other booking sites may follow the company's lead.
Essentially, MakeMyTrip may encourage other travel companies to consider the importance of accessibility. Plus, its approach becomes a suitable example of how to overcome language barriers that make otherwise make travel inaccessibility to a significant part of the global population. With the success of its program, other travel industry service providers may decide that they have to walk a similar path, particularly if they want to compete with other tech-forward companies in their sector. Ultimately, that becomes a win for travelers all across the globe, ensuring they'll have solutions available that meet their needs.
Do You Need a Skilled Translator or Interpreter?
In the world of travel, efficient, effective communication is critical. Companies need to offer solutions that ensure they can suitably support visitors, guests, or customers from a wide variety of countries or regions, regardless of whether they speak the local or another widely used language.
Solutions like generative AI are making it easier to meet that goal. However, AI can struggle with accuracy, particularly when it's used to translate languages that aren't widely present online. As a result, having access to a skilled translator or interpreter is often a must, as it ensures accurate communication.
Acutrans has a wide variety of language services designed to meet the needs of companies in all sectors. Along with high-quality certified document translations, our team also provides post-editing machine translation and localization services. Additionally, Acutrans interpreters cover more than 200 languages. Video remote, over-the-phone, and on-site interpretation services are available, giving you convenient solutions to your language services needs. Contact us for a free quote today.