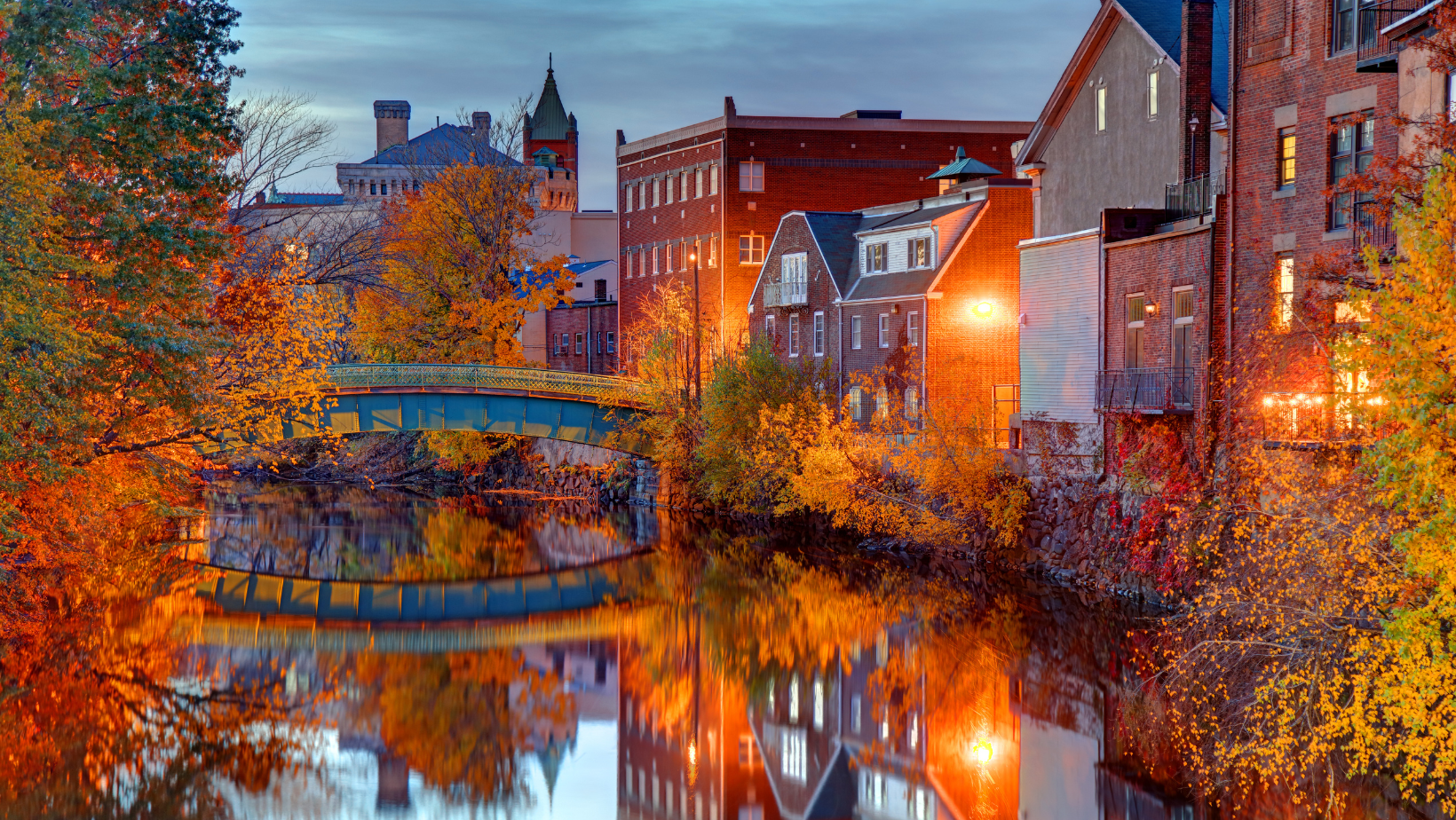 Massachusetts is seen as one of the first places where settlers arrived in America. While many people believe that Pilgrims landed at Plymouth Rock, it was Provincetown, Massachusetts, where they initially anchored some 400 years ago.
With settlers came new languages. While there aren't formal laws labeling English as the official language of Massachusetts, a Massachusetts Supreme Court ruling on a 1975 case– Commonwealth v. Olivo – made that functionally the case.
Still, many other languages are represented in the Massachusetts population. Along with new immigrants, households that have been present for generations often preserved their heritage. Here's a look at the immigration history of Massachusetts and the top ten languages of Massachusetts outside of English.
Massachusetts Immigration History
Over the years, Massachusetts has been home to people from all over the world. Initially, the area has inhabited by indigenous people, with Algonquian-speaking natives being a substantial part of the population in 1000 CE.
Once the 17th century was underway, English settlers began arriving. As they established themselves, they pushed out indigenous populations, becoming the primary population for a period of over 200 years.
By 1840, the composition began to shift. Irish settlers fleeing from the Potato Famine started arriving. In the decades that followed, French Canadians also shifted into the area. By the 1890s, immigrants from several European nations also flowed into the region, representing countries like Greece, Italy, and Portugal.
With the passage of the Immigration Act in 1924, the influx of immigrants slowed. However, as African Americans began leaving the south in the 1950s, Massachusetts saw more people coming to the area. Shifts in immigration laws also had an impact, creating avenues for immigrants from other countries to head into Massachusetts.
Top 10 Languages of Massachusetts (Other Than English)
In Massachusetts, approximately 24 percent of households speak a language other than English at home. Since there are about 2.647 million households in the state, that means around 635,000 households are using a different language during a crucial part of daily life.
In some cases, people in those households have limited English proficiency (LEP), though that isn't universally true. Still, it creates opportunities to explore more about the languages present within the state. Here's a look at the top ten languages of Massachusetts other than English.
In Massachusetts, more than 632,230 residents speak Spanish. That represents about 9.67 percent of the population, making it the second most common language after English.
In second place is Portuguese. Approximately 3.15 percent of the population speaks it. That represents about 206,232 residents.
Chinese (including Mandarin and Cantonese) is third at 2.27 percent. Overall, that means around 148,270 residents speak the language.
A potentially surprising entry, Haitian is spoken by about 89,731 residents of Massachusetts. That's around 1.37 percent of the population.
A bit below Haitian is French. Including Cajun dialects, around 49,442 people speak it in Massachusetts. That makes the share of French speakers about 0.76 percent.
Vietnamese also has a strong presence in Massachusetts, with the 41,986 speakers making up about 0.64 percent of the population.
In total, there are approximately 37,092 Russian speakers in Massachusetts. That works out to around 0.57 percent of the population.
Just below Russian, Arabic is spoken by about 33,369 residents in Massachusetts. That is about 0.51 percent of the population.
In ninth place is Hindi, making up about 0.45 percent of the population. Overall, there are around 29,277 speakers in the state.
Rounding out the top ten is Italian, with 0.37 percent of the population – or around 24,347 people – speaking the language.
Are You Looking for a Leading Language Services Company to Assist with Interpretation or Translations?
When a large number of languages are represented in a state, and the LEP population is fairly sizeable, having a reliable, professional language services provider available is often critical. That's why the Acutrans team maintains the highest standards, ensuring top-tier results for all of your interpretation and translation needs.
If you're looking for a dependable interpreter, Acutrans provides industry-leading language services, covering more than 200 languages. Whether you're looking for on-site, over-the-phone, or video remote interpretation, Acutrans has a program designed to meet your needs. Also, our skilled team provides specialty interpretation services for the healthcare and legal settings, ensuring your interpreter has the necessary knowledge to serve your niche effectively.
Acutrans also provides certified document translations in 24 hours or less. Our team offers general translation services, as well as localization and post-machine translation. Plus, Acutrans has specialized options for various industries and fields, including legal, medical, and technical.
When you have a top-tier language services provider by your side, you get high-quality results you can count on day-in and day-out. If you're searching for reliable, experienced interpreters or translators, Acutrans can provide a quick, professional solution. Contact us for a free quote today.