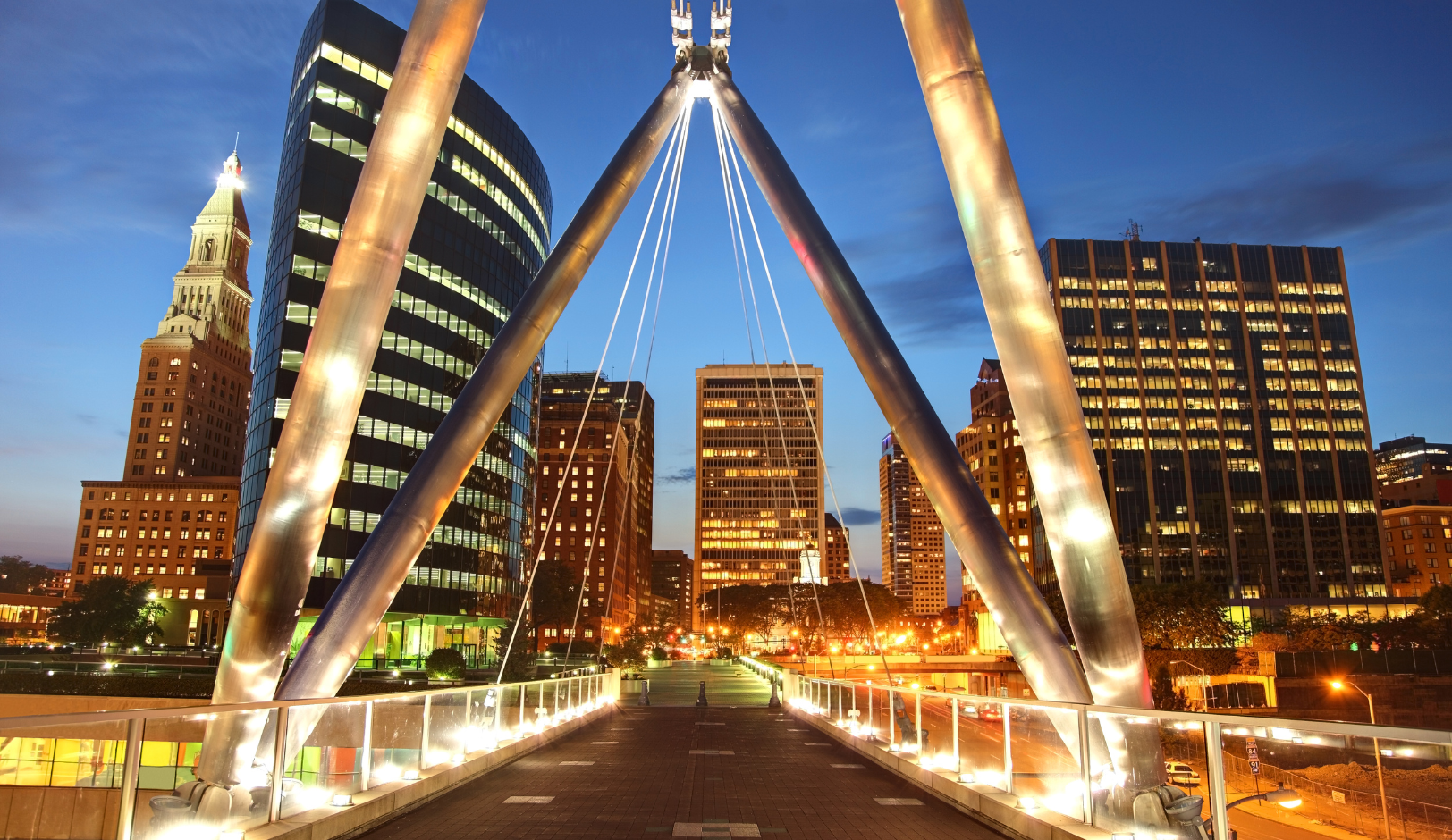 As with most states, Connecticut is incredibly diverse. It was one of the regions that originally saw immigrants as Europeans began coming into North America, and it has remained a popular destination since. As a result, an array of languages are spoken in Connecticut.
Often, the languages present in a state are reflective of its immigration history. With that in mind, here's a look at immigration in the state, as well as the top ten languages of Connecticut.
Connecticut Immigration History
Originally, Connecticut's population was primarily Algonquian-speaking Native Americans. In total, there were 16 unique tribes with approximately 5,000 to 7,000 members.
However, by 1614, Dutch traders began traveling the Connecticut River. While they didn't settle in the region, immigrants from England were soon to follow, establishing colonies in the 1630s. Initially, settlement growth was largely attributed to births during that time and into the 18th century, though there was a steady influx of mainly British immigrants, as well.
By 1790, around 96 percent of residents were of English descent. Another 2 percent was African American, with the rest being made up of Native Americans and immigrants of other origins. However, by 1840, there was an increase in Irish immigrants. After the Civil War, French Canadians also made their way into Connecticut.
By the late 19th century, a wider array of immigrants became common. The majority were from eastern and southern Europe. Many groups self-segregated, causing various regions to feature larger populations of specific immigrants.
After World War II, immigration patterns shifted. There was an increase of African Americans heading to the state, as well as an influx of Puerto Ricans. In time, other Hispanic immigrants became increasingly prevalent. Jamaicans and Haitians also became more common, as well as immigrants from Asian nations like China.
Top 10 Languages of Connecticut (Other Than English)
Connecticut has a smaller population than many other states, with about 1.39 million households within its borders. While legislation to make English the official language of Connecticut multiple times, it was never passed.
Still, English is by far the most common language spoken in Connecticut. However, a surprising 22.1 percent of households speak a language other than English at home. That works out to about 307,190 households overall.
Data regarding those households is generally available. Here's a list of the top ten languages of Connecticut other than English.
In Connecticut, the most common language spoken aside from English is Spanish. Overall, there are approximately 403,019 speakers, representing about 11.90 percent of the population.
Next on the list is Portuguese. While it's the third-most common language in Connecticut, the share of the population that speaks it is just 1.05 percent, or about 35,604 individuals, putting it far behind second-place Spanish.
With about 29,528 speakers, Polish comes in next. Overall, Polish speakers represent just a bit more than 0.87 percent of the population.
4. Chinese
In fourth place is Chinese (including Cantonese and Mandarin). When taken together, the 28,340 speakers make up nearly 0.84 percent of the population.
Following Chinese is Italian. There are around 26,305 Italian speakers in Connecticut, making up about 0.78 percent of the population.
In Connecticut, you'll find about 23,056 French (including Cajun) speakers. That means the share of French in the population is close to 0.68 percent.
7. Haitian
After French comes Haitian. In total, there are about 15,590 speakers, which makes up 0.46 percent of the population.
While the number of Hindi speakers is small – coming in at 13,657 – Connecticut's lower population means it makes the top ten list. Overall, Hindi speakers represent around 0.40 percent of all residents.
Sitting just behind Hindi is Arabic, representing a little more than 0.37 percent of the population with its 12,663 speakers.
Wrapping up the top ten is Russian. In total, there are about 10,255 speakers, making up approximately 0.30 percent of the population.
Are You Looking for a Top-Notch Interpreter or Translator?
While it's easy to assume that a state with a smaller population like Connecticut wouldn't have many foreign language speakers, that isn't the case. Along with those listed above, dozens of other languages are spoken in households throughout Connecticut.
As a result, the ability to turn to a dependable, professional language services provider is a must. At Acutrans, we hold ourselves to the highest standards, allowing us to offer high-quality results for all of your interpretation and translation needs time and time again.
Acutrans offers industry-leading interpretation services in over 200 languages. Whether you need on-site, over-the-phone, or video remote interpretation, Acutrans has programs that meet your needs. Also, you can access specialized services for the legal and healthcare industries, ensuring your interpreter can interpret more effectively.
If you need certified document translations fast, Acutrans can complete most requests in 24 hours or less. Along with general translation, we offer localization and post-machine translation services. Plus, our team has specialty translators for specific industries, including legal, medical, and technical.
By partnering with a top language services provider, you get top-tier results every single time. If you need experienced interpreters or translators, Acutrans can provide a fast and professional solution. Contact us for a free quote today.