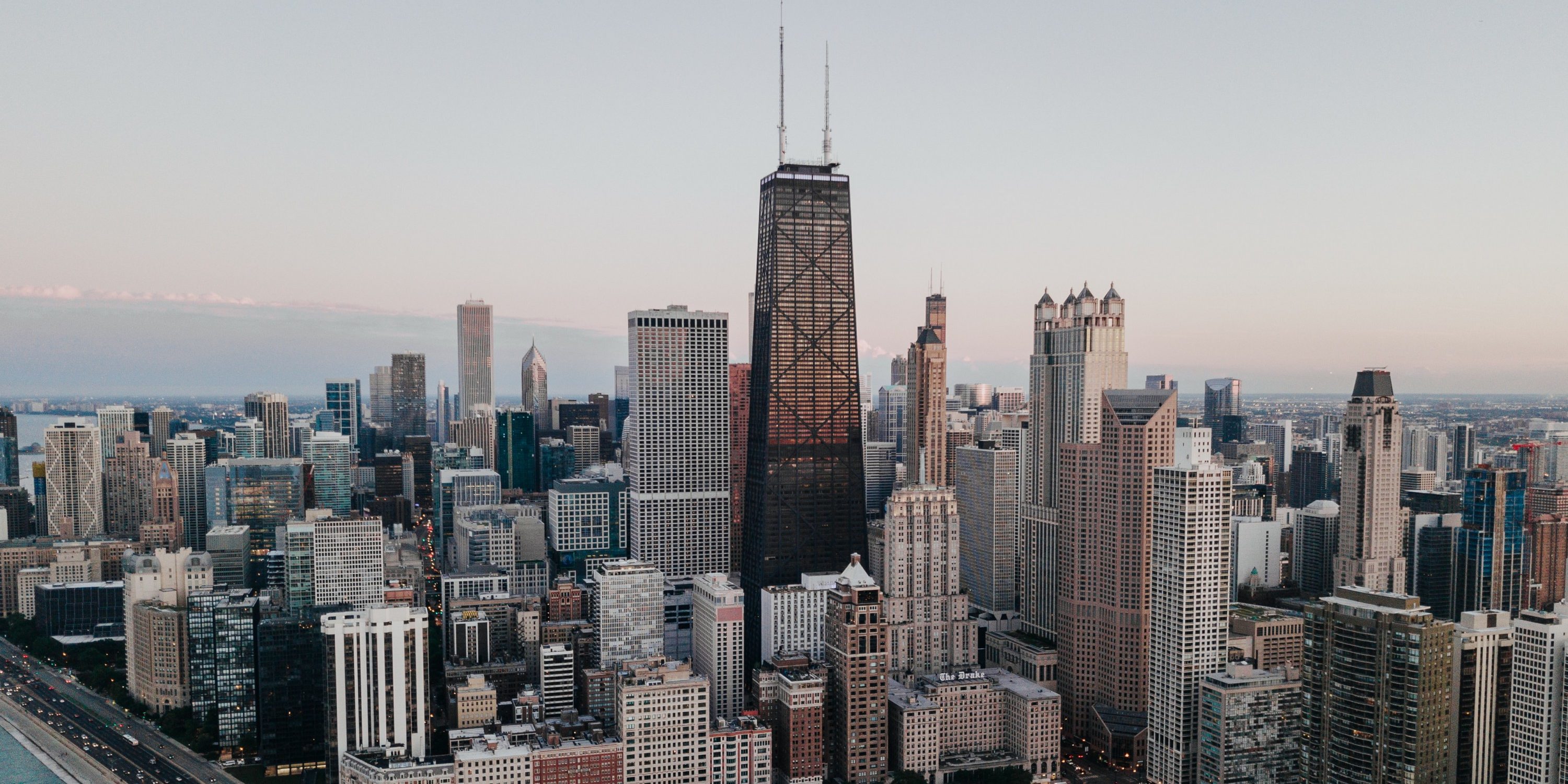 America has long been called a melting pot, a fusion of different cultures. Not only do cultures mix, but so too do different traditions and languages. In fact, over 350 different languages are spoken in homes across the United States. [1] Chicago is a perfect example of the American melting pot. In fact, James Bryce in 1888 said that Chicago was "perhaps the most typically American place in America". [2] It's home to many families that speak languages other than English at home.
Brief History of Chicago
Chicago was originally founded by a black Haitian trader named Jean Baptiste Point de Sable in the 1770s. After serving as a US military outpost for 60 years, Chicago was officially founded in 1837 and quickly started to draw new residents from both New England and immigrants from Ireland [3]. As the economy of Chicago boomed in the late 1800s, many other immigrant groups such as the Italians, Poles, and various eastern European cultures settled in the area drawn by industry and the high demand for jobs Industries like steel, livestock, manufacturing continued to draw dozens of immigrant groups to Chicago in large numbers through the mid-twentieth century.
From its first permanent resident and founder, who was an immigrant himself, Chicago has welcomed cultures from around the world and continues to do so into the twenty-first century.
Overview of the Languages of Chicago
Aside from English, the most common languages spoken in homes around Chicago are Spanish, Polish, Arabic, Tagalog, and Chinese. In fact, more than 30% of the population of Chicago speaks a language other than English at home [4]. The most common non-English language is Spanish, clocking in at approximately 1.4 million speakers, which far outweighs the four other top languages combined. Chicago's non-English speaking population is greater than that of the national average for urban areas [5].
Many non-English speakers live in vibrant communities throughout the greater city area [4]. In general, neighborhoods outside of downtown, or the Loop, have a higher proportion of non-English speakers. You can view the geographic breakdown of languages spoken around Chicago in these maps [6].
If you live and work in the Chicago area, there will come a time when you need a foreign language translator or interpreter. Acutrans can assist you with any of your translation or interpretation needs.