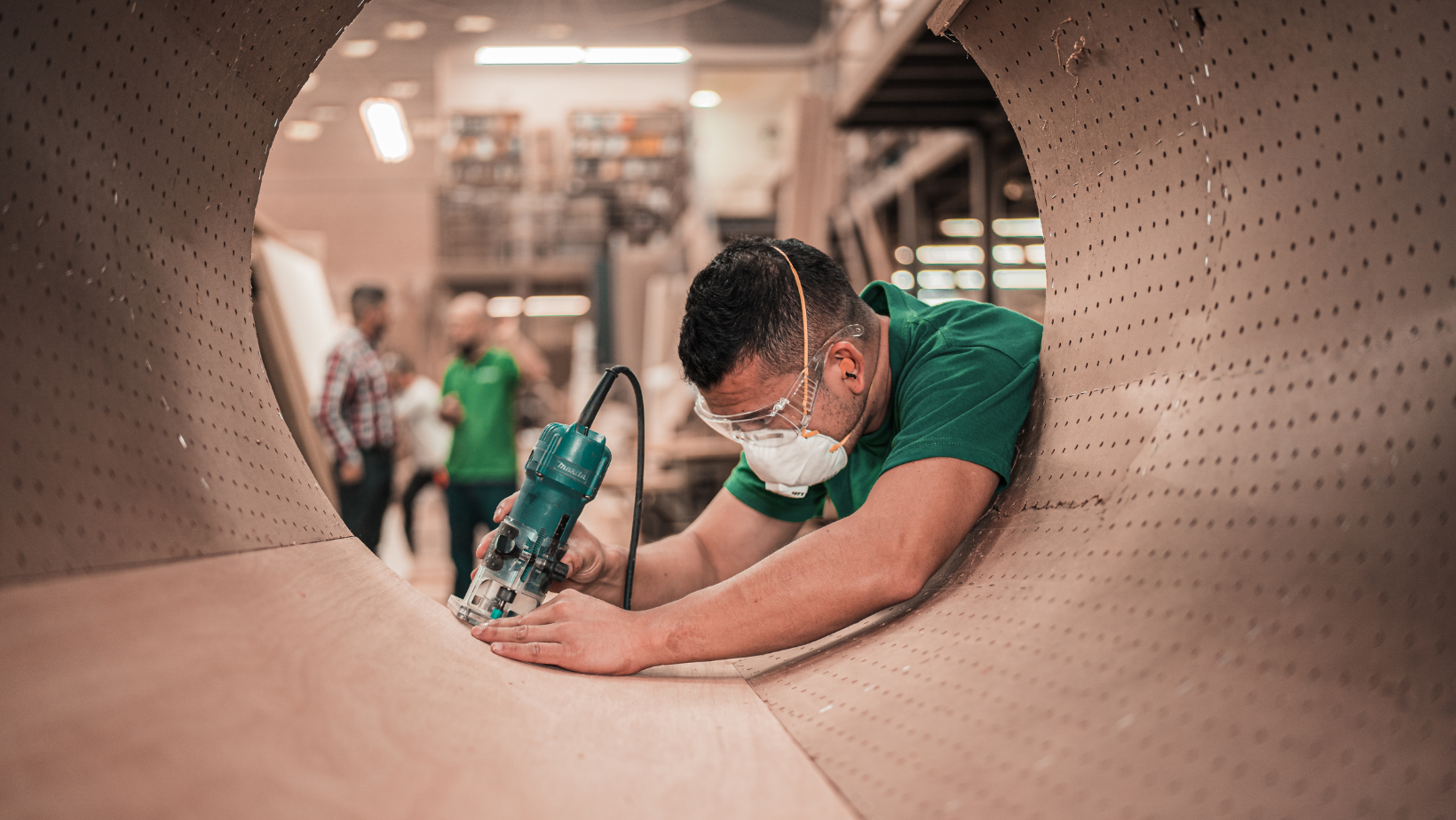 By 2030, an astonishing 2.1 million manufacturing jobs may go unfilled. For many companies, labor shortages and skill gaps make the problem seem insurmountable. However, certain strategies can ease recruitment and retention woes, including introducing interpreters and translators into your manufacturing workplace.
With the right language services solutions, manufacturing companies can broaden their horizons dramatically. If you're curious about the benefits, here's a look at the importance of interpreters and translators in manufacturing.
The Benefits of Interpreters and Translators in Manufacturing
Recruitment and Hiring
In the world of recruitment and hiring, finding new ways to connect with talent is essential. While most companies rely on broadening their recruitment strategies onto new platforms or attending in-person events in different communities, both of these options overlook a critical factor: language gaps.
Many foreign-born workers have highly developed technical skills and are incredibly motivated to succeed. However, if they can't communicate effectively with recruiters or navigate hiring processes because the only option is English, businesses won't connect with those individuals, causing them to miss out.
By having multi-lingual recruitment and hiring process, it's possible to reach these critical candidates. Whether that's producing job ads and applications in other languages, having interpreters attend interviews, or anything in that vein, you're tapping into a talent pool that other companies neglect. As a result, you'll have an easier time connecting with those candidates, giving you access to crucial skills.
Additionally, as word spread about your approach, recruitment is boosted. Along with attracting attention from other candidates who may not speak English as a first language, you'll secure referrals from employees who value what your company is bringing to the table. Since referred employees are commonly more likely to succeed, faster to hire, and offer the best ROI, that alone makes updating your process worthwhile.
Workplace Safety and Training
Workplace safety often relies heavily on disseminating information. While displaying posters, handing out pamphlets, or providing training helps, it isn't as effective if you aren't using a multi-lingual approach.
By bringing interpreters and translators into the mix, you can create documentation and host presentations in your workforce's preferred languages. Along with boosting understanding, this can increase knowledge retention. Plus, it could spur employees to have critical safety discussions with managers and colleagues, ensuring safety is always part of the equation.
When it comes to job-related training, interpreters and translators are similarly beneficial. It ensures employees can acquire critical skills in less time. Internal processes are easier to introduce when the discussion occurs in the employee's preferred language, reducing learning curves while boosting engagement.
Retention and Loyalty
Generally, employees aren't as inclined to seek out new opportunities if their current employer offers more than they get elsewhere. While fair wages and strong benefits packages are typically a core part of that equation, having translators and interpreters available takes things to the next level.
When you provide access to language services, you're supporting your workforce in a way that isn't broadly available. That makes it easier to position your company as an employer of choice, ensuring those with limited English proficiency (LEP) have the guidance they need to thrive and can engage with managers and colleagues effectively.
Additionally, bringing in interpreters and translators showcases your company's respect for your broader workforce. While you can certainly offer English lessons as a benefit, you're showing that you appreciate your employees for who they are, regardless of their language skills. Instead, you're valuing their contributions and culture, first, a move that can easily set your manufacturing environment apart.
Diversity and Inclusion
Many manufacturing companies have diversity-related goals and with good reason. Along with creating a positive culture, diversity often breeds innovation. Plus, introducing varying perspectives makes it easier to identify and seize new opportunities. Together, that creates avenues for product or process improvements along with chances to tap into new customer markets or expand market share.
However, diversity isn't enough on its own. Without inclusion, not all workers feel welcome and supported. Fortunately, by bringing in interpreters and translators, you can make inclusion a priority, ensuring everyone has the resources necessary to communicate effectively with the broader workforce.
Competitive Advantage
When you introduce interpreters and translators into your manufacturing workplace, you have opportunities to capture several competitive advantages. Along with the benefits above, one of the most significant is heightened engagement. When your workforce is enthusiastic, committed, and focused, they're more productive, leading to higher quality and faster outputs.
Additionally, engaged workforces are more resilient, allowing them to navigate challenges with greater ease. Plus, they're typically happier, creating a positive culture.
Are You Looking for Interpreters and Translators for Your Manufacturing Workplace?
As you can see from the benefits above, bringing interpreters and translators into your manufacturing environment creates opportunities for differentiation. Plus, it allows you to position your company as an employer of choice, easing recruitment and retention challenges while cultivating a culture that supports diversity, inclusion, and innovation.
At Acutrans, we adhere to the highest standards while remaining customer-oriented. If you're looking for a dependable language services provider, Acutrans provides industry-leading services on-site, video remote, and over the phone. Additionally, Acutrans can provide certified document translations in 24 hours or less.
If you need language interpretation or translation services, the Acutrans team can provide a fast, reliable, and professional solution. Contact us for a free quote today.