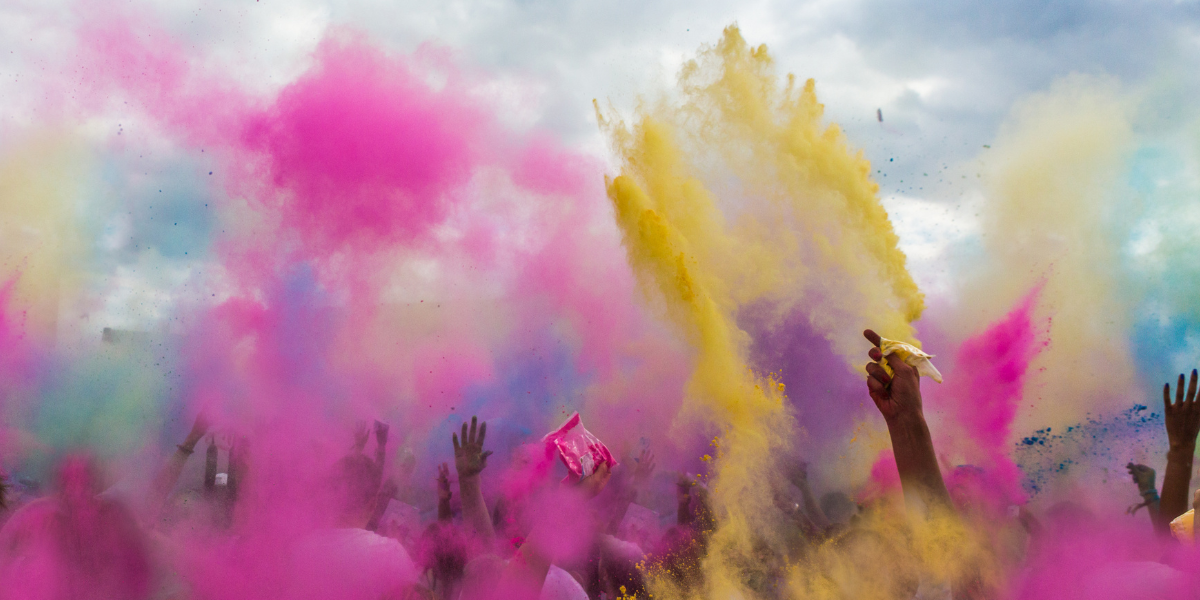 The United States is diverse, with many ethnic groups being well-represented in the population. Plus, it has a multicultural heritage, allowing it to serve as a melting pot and a chance to explore a wide variety of cultures. In celebration of their histories, many cities host events throughout the year. Here's a look at some of the best ethnic festivals in the United States.
Ethnic Festivals in the United States
Aloha Festival – Hawaii
While many cultural festivals are hosted by cities, the Aloha Festival is a statewide event. The month-long event – which typically starts in September and runs into October – celebrates Hawaiian culture and traditions. Dance and music performances abound, and there are arts and crafts exhibits, parades, special dining events, and more.
Bavarian Blast – New Ulm, Minnesota
Bavarian Blast is an annual event that celebrates the area's German culture and takes place every July. There are bands playing German music, traditional Bavarian food and drink, and intriguing crafts reminiscent of the city's roots.
Brazilian Day – New York City, New York
In early September, New York City hosts Brazilian Day, a celebration of Brazil's independence and the sizeable Brazilian population in the state. There's music, crafts, and plenty of food. Plus, the event is essentially a street fair, making it a fun outing in the city.
Cherokee National Holiday – Tahlequah, Oklahoma
The Cherokee National Holiday festival occurs on Labor Day each year and commemorates the signing of the Cherokee Nation Constitution in 1839. More than 100,000 visitors attend the event, coming from all across the country to celebrate and learn about the Cherokee culture.
Chinese New Year Parade – San Francisco, California
Every year in January or February is the Chinese New Year Parade in San Francisco. Tourists and locals all flock to the event to see the dragon dancers, acrobats, and parade floats. You'll also see also musical performances, excellent food, and much more, making it one of the most lively cultural events in the nation.
Colombian Festival – Houston, Texas
In celebration of Columbia's Independence Day – which is in July – Houston hosts a large festival filled with food, drink, crafts, and traditional music performances. It's a fantastic event for learning about Colombian culture.
Dublin Irish Festival – Dublin, Ohio
Dublin, Ohio, doesn't just share a name with the city of Dublin, Ireland; it's also home to many Irish descendants. During the first week of August each year, the town celebrates its heritage, and more than 100,000 visitors head to the city for the Dublin Irish Festival. There's food, drink, traditional crafts, Celtic music, and more to explore.
Festivals Acadiens et Creoles – Lafayette, Louisiana
Festivals Acadiens et Creoles is a celebration of Creole culture with outstanding Bayou food, drinks, music, and more. There's also a large craft fair with many items that acknowledge the area's roots. It's an event that's been happening annually for nearly 50 years, typically in October, and it attracts both locals and visitors alike.
Glasgow Highland Games – Glasgow, Kentucky
Celebrating the city's Scottish heritage, the Glasgow Highland Games feature music, dancing, parades, and more. Plus, there's outstanding food, traditional crafts, and much more to enjoy. Typically, this annual event happens in early June, making it a fun late spring outing.
Japanese Festival of Houston – Houston, Texas
Another large Houston event is the Japanese Festival, which is the largest Japanese Festival in the nation. The festival – which occurs in November – attracts around 30,000 visitors every year and gives people a chance to learn about Japanese culture, cuisine, and more.
Kutztown Folk Festival – Kutztown, Pennsylvania
The Kutztown Folk Festival is a celebration of the area's Pennsylvania Dutch roots. The event – which typically happens in early July – is also the oldest folk festival in the nation. There are quilt auctions, craft shows, music performances, food, craftsperson demonstrations, and more.
Mardi Gras – New Orleans, Louisiana
Mardi Gras is part of a Roman Catholic tradition and was initially introduced by French settlers who arrived in the region. However, the celebration in New Orleans features heaping amounts of Creole and Cajun flare. Street parades, local cuisine, and a variety of events make it a must-experience cultural celebration, which occurs in February or March, depending on the year.
Mobile International Festival – Mobile, Alabama
While many cultural festivals focus on a single country or heritage, the Mobile International Festival – which happens in November – is different. More than 70 countries are celebrated during the event, and visitors have a chance to explore them all. There's music, dancing, cultural exhibits, crafts, food, and more.
Puerto Rican Day – New York City, New York
Every year, on the second Sunday in June, is Puerto Rican Day in New York City. The event is commemorated with a large parade that honors the estimated 3+ million Puerto Ricans and their descendants who call the city home. Millions of people attend the parade, and the celebration often continues with music, food, and more.
Do You Need an Interpreter or Translator?
Having access to a reliable language services provider ensures you can effectively communicate with diverse populations. The Acutrans team provides top-tier certified document translations in 24 hours. Along with general translation, Acutrans has programs for specific industries, including medical, legal, and technical. Plus, our team offers post-editing machine translation and localization services.
If you need professional interpreters, Acutrans can meet that need. We have video remote, over-the-phone, and on-site interpretation services that cover over 200 languages. Contact us for a free quote today.