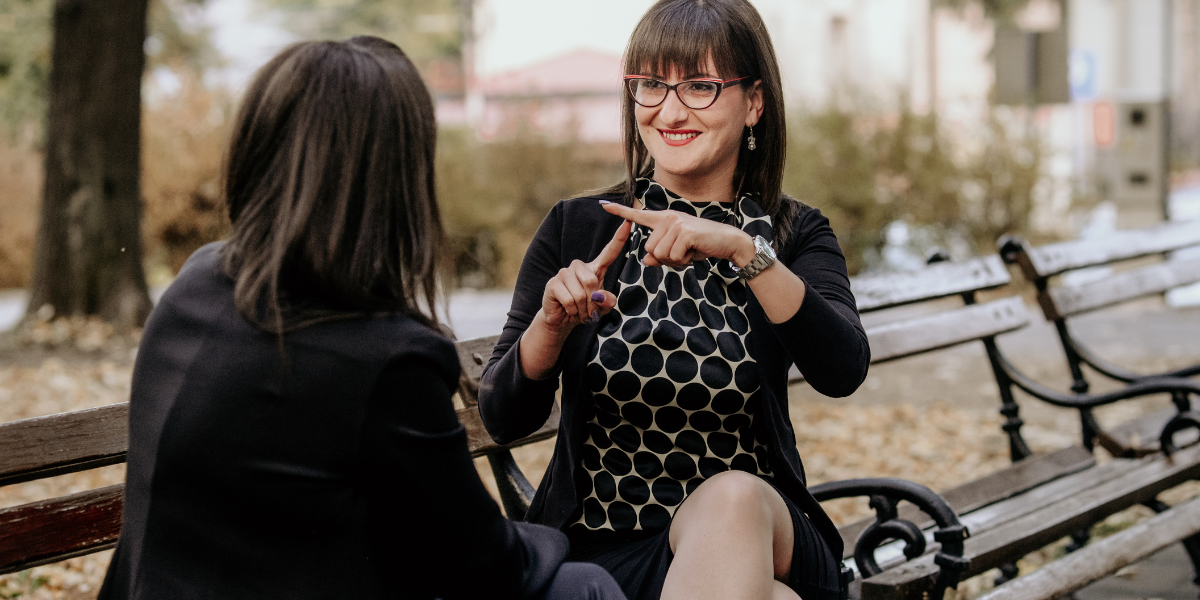 On January 1, 2023, an official announcement revealed that a Mexican Sign Language – also known as Lengua de Señas Mexicana (LSM) – translation of the New World Translation of the Holy Scriptures (NWT) was officially available. The translation was posted on the official Jehovah's Witness website and is also available in the JW Library Sign Language app.
The translation marks a notable moment when it comes to accessibility, giving deaf and hard-of-hearing members a new way to review the text. Additionally, it opens doors for those with both hearing and vision impairments, allowing for the tactile signing of the entire NWT.
What Is the New World Translation of the Holy Scriptures?
The NWT is a version of the Bible produced by Watch Tower Bible and Tract Society, and it's predominately used by Jehovah's Witnesses. It's unique in that it aims to translate older Bible texts by choosing language that conveys the meaning of what was originally written while respecting context, though it supposedly favors literal translations over paraphrasing when that's possible.
The referenced texts included publications initially produced in several languages, including Hebrew and Greek. Aramaic and Latin texts were also consulted. However, there are some debates regarding the accuracy of the translation. Some state that the wording was potentially adjusted to better align with the beliefs held by Jehovah's Witnesses. Others claim that the translators lacked appropriate credentials regarding their understanding of the source languages.
Regardless of any claims of inaccuracy, the NWT is the core Bible for Jehovah's Witnesses, to the point where it's often referred to as the Jehovah's Witness Bible. As a result, it's the text followers of that faith rely on, which is what made the LSM translation such a momentous occasion for Jehovah's Witnesses with hearing impairments.
What Is Mexican Sign Language, and How Does It Differ from American Sign Language?
Functionally, LSM and American Sign Language (ASL) are similar. Both are visual languages, using hand gestures and positions – along with body language and facial expressions – to convey specific statements.
However, LSM is mutually unintelligible with ASL. Essentially, the various signs used in LSM don't align with the signs in ASL that have the same meaning. Additionally, there are grammar and syntax differences that further separate the two languages.
Why the LSM Translation of the New World Translation Is a Momentous Development
Ultimately, the LSM translation of the NWT marks a notable step forward when it comes to accessibility. An estimated 4.6 million Mexicans are hard of hearing or deaf, and many use LSM to communicate. However, there's also a shortage of LSM interpreters in Mexico, which can limit a person's ability to engage with other members of their community.
While Mexico's literacy rate is generally high, coming in above 95 percent, the degree of competence varies. As a result, while literacy figures seem strong, proficiency is low when compared to many other nations. Since that's the case, oral conversations can provide more value.
In the context of religious services, the "talks" – which is what Jehovah's Witnesses use to describe activities similar to "sermons" in other religions – are critical for those who may experience challenges when reading the NWT. With a lack of LSM translators in many areas, that left many who rely on sign language with limited options for exploring their faith if literacy was a challenge. With the LSM translation of the NWT, a gap is functionally bridged, allowing deaf or hard-of-hearing members to review the text regardless of their literacy level.
Do You Need a Sign Language Interpreter?
Sign language is essential for communicating with members of the deaf community or individuals who are hard of hearing and rely on sign language for communication. For those who are personally fluent in sign language, accurate sign language interpretation is vital for connecting with those who use it.
At Acutrans, our team of sign language interpreters has the required degree of proficiency, expertise, and professionalism to meet your sign language interpretation needs. With the assistance of our interpreters, conversations can proceed smoothly, all while we ensure accuracy.
If you are in need of a professional sign language interpreter, Acutrans can help. Acutrans provides interpretation services, as well as certified, notarized translations. If you could benefit from a sign language interpreter, the Acutrans team can offer a fast, dependable solution. Contact us for a free quote today.