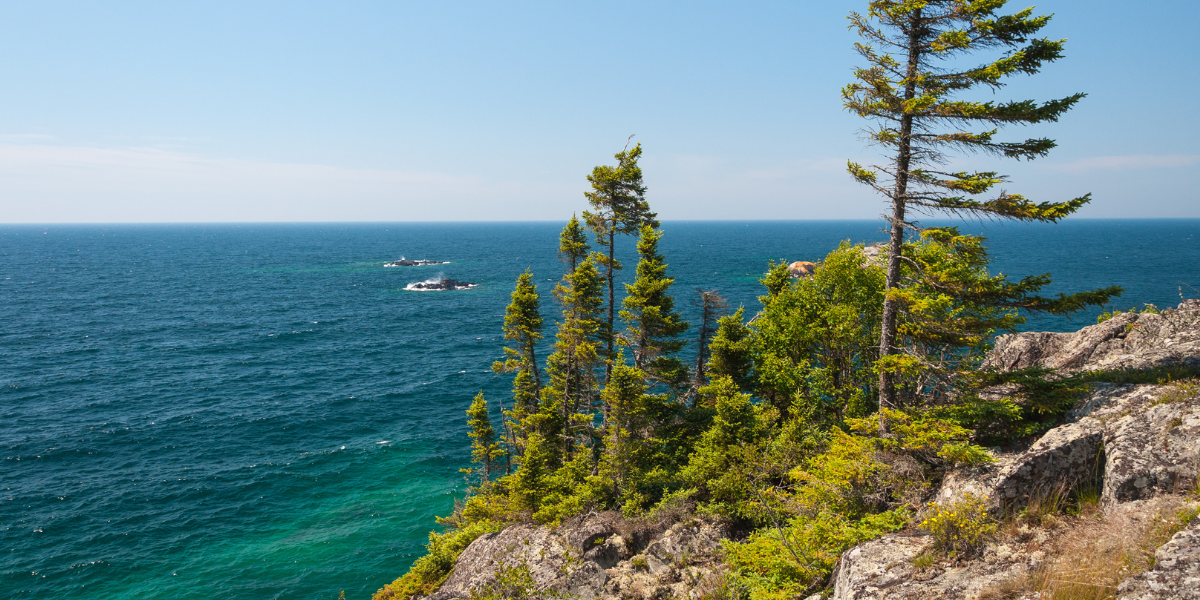 In Michigan, English is definitively the most widely used language in the state. However, residents also speak many others. In many cases, the languages found in a state are reflective of its immigration history and patterns.
By learning about the immigration history of Michigan, it's easier to see why specific languages are highly present. With that in mind, here's a brief overview of Michigan's immigration history and the top ten languages of Michigan other than English.
Michigan Immigration History
Initially, Michigan was solely home to indigenous peoples, many of whom spoke Algonquian. As settlement of North America occurred, the majority of arrivals were people of European descent. Between 1820 and 1834, the population in the region increased by a factor of ten. Part of that period was ultimately referred to as "Michigan Fever," denoting the popularity of moving to the area.
Generally, the majority of settlers arriving came from New York. The German population was the largest of the non-English-speaking migrants, with Irish being a significant portion of those that spoke English. In time, the number of migrants of Dutch descent also grew significantly, and the Finnish population also rose. Until the 1890s, Polish immigrants also settled in rural regions. However, they soon transitioned to larger cities, particularly Detroit.
In the modern era, the number of Hispanic, Middle Eastern, and Asian immigrants increased dramatically. The Middle Eastern population is one of the largest in the nation, featuring immigrants from Iraq, Jordan, Lebanon, Palestine, Syria, Yemen, and others.
During the 20th century, there was also a significant increase in the African American population, especially in northern cities. By the start of the 21st century, there were more than one million African American residents. In Detroit, African Americans make up over four-fifths of the population currently.
Top 10 Languages of Michigan (Other Than English)
Michigan has a large population, measuring in at approximately 10 million residents. While most of the people who live in Michigan speak English, around 9.9 percent of individuals above the age of four speak a different language at home. That calculates out to about 993,377 residents.
Additionally, while residents who speak other languages at home may also speak English well, an estimated 3.24 percent of the population – approximately 325,105 people – has limited English proficiency (LEP). As a result, the overall population relies on a wide range of languages during daily life. Here is a look at the top ten languages of Michigan, not including English.
As is the case in many other states in the country, Spanish is the most commonly spoken non-English language in Michigan. There are an estimated 272,275 Spanish speakers in the state, which works out to a population share of nearly 2.90 percent.
With such a high number of immigrants from the Middle East, it shouldn't come as a surprise that Arabic is the second most common non-English in Michigan. While the number of speakers is notably below Spanish, Arabic-speaking residents make up a little more than 1.57 percent of the population. In total, there are around 147,687 Arabic speakers in the state.
In third place on this list is Chinese (including Cantonese and Mandarin). There are about 47,988 Chinese speakers in the state of Michigan. That works out to a population share of 0.51 percent.
With a population share of a little more than 0.34 percent, German is the next most commonly spoken non-English language in Michigan on this list. Currently, there are an estimated 32,254 speakers in the state.
5. Amharic, Somali, or Other Afro-Asiatic Languages
When combined, Amharic, Somali, and other Afro-Asiatic languages end up in fifth place on this list, with approximately 30,293 speakers in Michigan. Overall, residents speaking these languages make up around 0.32 percent of the population.
With an estimated 21,627 speakers, Bengali is the sixth most common non-English language spoken in Michigan. These residents make up about 0.23 percent of the population.
With around 21,522 speakers, French (including Cajun) speakers represent nearly 0.23 percent of the Michigan population. That puts them just barely behind Bengali.
Hindi speakers make up about 0.22 percent of the population of Michigan. In total, there are approximately 20,831 speakers in the state.
Polish is the ninth most common non-English language in Michigan. There are around 18,036 speakers, representing a little more than 0.19 percent of the population.
Rounding out the top ten is Tagalog (including Filipino), with a population share of nearly 0.17 percent. There are an estimated 15,674 speakers in Michigan.
Do You Need Reliable Interpreters or Translators?
When you partner with a professional language services provider, effectively communicating with a diverse population is easier. If you need reliable translation services, Acutrans provides high-quality certified document translations in 24 hours. Along with general translation, the Acutrans team offers industry-specific translation solutions, including programs for the medical, legal, and technical industries. Additionally, Acutrans provides post-editing machine translation and localization services.
If you require dependable interpreters, Acutrans has programs designed to meet any need. Our video remote, over-the-phone, and on-site interpretation services cover over 200 languages, making it simpler to communicate with non-English speakers. Contact us for a free quote today.