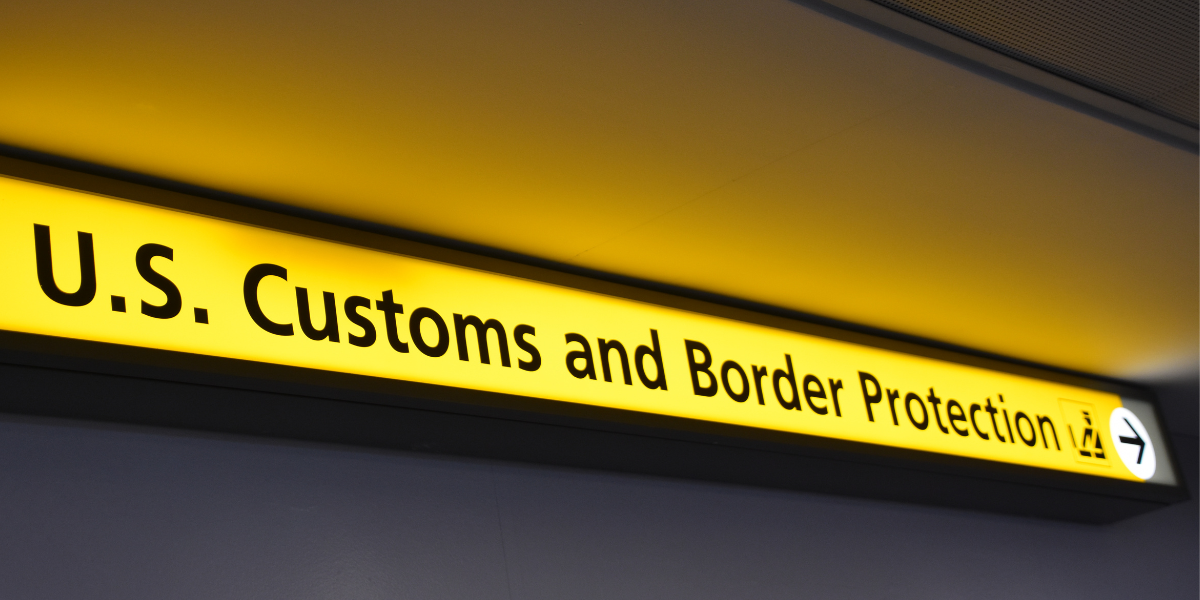 In October 2020, US Customs and Border Protection (CBP) launched CBP One, a mobile app designed to make a range of CBP services accessible. In January 2023, CBP opened up service options for asylum seekers and migrants, aiming to allow them to apply for advance authorization. However, many asylum seekers and migrants are experiencing a wide array of errors with the app, leaving them in tough positions.
The challenges created by the CBP One app potentially make an already challenging system to navigate harder. Limited language offerings, technical errors, and similar issues prevent application completions. Here's an overview of the problems migrants and asylum seekers are frequently encountering.
The CBP One App Flaws Plaguing Asylum Seekers and Migrants
Limited Languages for Applications
Currently, applications for migrants and asylum seekers are only available in two languages: English and Spanish. While those options will serve the portion of the users that do speak those languages, many migrants and asylum speakers aren't English or Spanish speaking.
As a result, they can't effectively navigate the application, either at all or comfortably, depending on their level of understanding of English or Spanish. While the US government plans to add Haitian Creole as an application language in February, it isn't clear whether other languages are coming to the app or when they'll become available.
App Not Recognizing Locations
The CBP One app is designed to allow application submissions from migrants and asylum seekers in specific areas. For example, the app views Northern and Central Mexico as approved locations for application submission.
However, the app isn't consistent when it comes to identifying the physical location of the applicant. Some migrants and asylum seekers have seen the app reject their applications for location reasons while being in one of the Mexican cities that physically borders the United States, saying they aren't in the right area.
Additionally, there are issues with some asylum seekers and migrants circumventing the location requirement. By using a VPN, it's possible to make a mobile device connection appear as if it's coming from the right region, even if the applicant is physically far from a border region.
Problems with Photographs
The CBP One app requires migrants and asylum seekers to provide photographs of themselves as part of the immigration process. Additionally, live photos are required with each login, serving as a security measure.
The issue is that the app is rejecting many photos, particularly those of darker-skinned applicants. Additionally, even if the initial photographs are accepted, live photos for logins later may run into similar issues.
Personal Data and Security Concerns
While not an inherent issue with the functionality of the app, some advocates for migrants and asylum seekers are expressing concern about the app's need for various types of personal data and whether that information is appropriately secured. The app relies on facial recognition and geo-location data, which could put asylum seekers and migrants at risk if the information was compromised.
Additionally, requiring an app-based process could invite scammers to create fakes designed to capture personal information with the intent of doing harm. Scam apps could also tell migrants or asylum seekers to take illegal actions, with the user believing the information was coming from a reputable source.
While these concerns aren't related to an incident that's occurred, most people are aware of how technology can lead to vulnerabilities. As a result, many advocates fear that requiring CBP One will lead to serious incidents at some point. 
Ongoing Technical Issues
At times, CBP One app users are experiencing the same types of technical issues that impact many other apps on occasion. Non-photo-related login problems occur. Some asylum seekers and migrants are able to get through the application, only to have the app freeze or crash when they reach the final confirmation page.
The Ramifications of Long-Term Problems When Using CBP One
At this time, CBP One services for asylum seekers and migrants are relatively new. While the issues are causing a significant amount of frustration, it's generally not extending beyond that yet.
However, if migrants and asylum seekers continue struggling with the app and aren't able to successfully make appointments to gain entry legally, that situation could change. It can leave some believing that their only option for entry is an illegal crossing.
One positive is that the app's success could do the opposite. If the technical issues are addressed, and the process starts operating as intended, it could decrease illegal crossings. Which outcome will occur is still unknown, as it's simply too early to tell.
Do You Need a Legal Interpreter or Translator?
Partnering with a dependable language services provider lets you effectively communicate with diverse populations. If you're looking for a solution, Acutrans provides top-tier certified document translations in 24 hours. Along with general translation, our team has industry-specific translation programs, including services for the medical, legal, and technical industries. Additionally, Acutrans offers post-editing machine translation and localization services.
If you need skilled interpreters, Acutrans can meet that need. Our video remote, over-the-phone, and on-site interpretation services cover over 200 languages. Contact us for a free quote today.