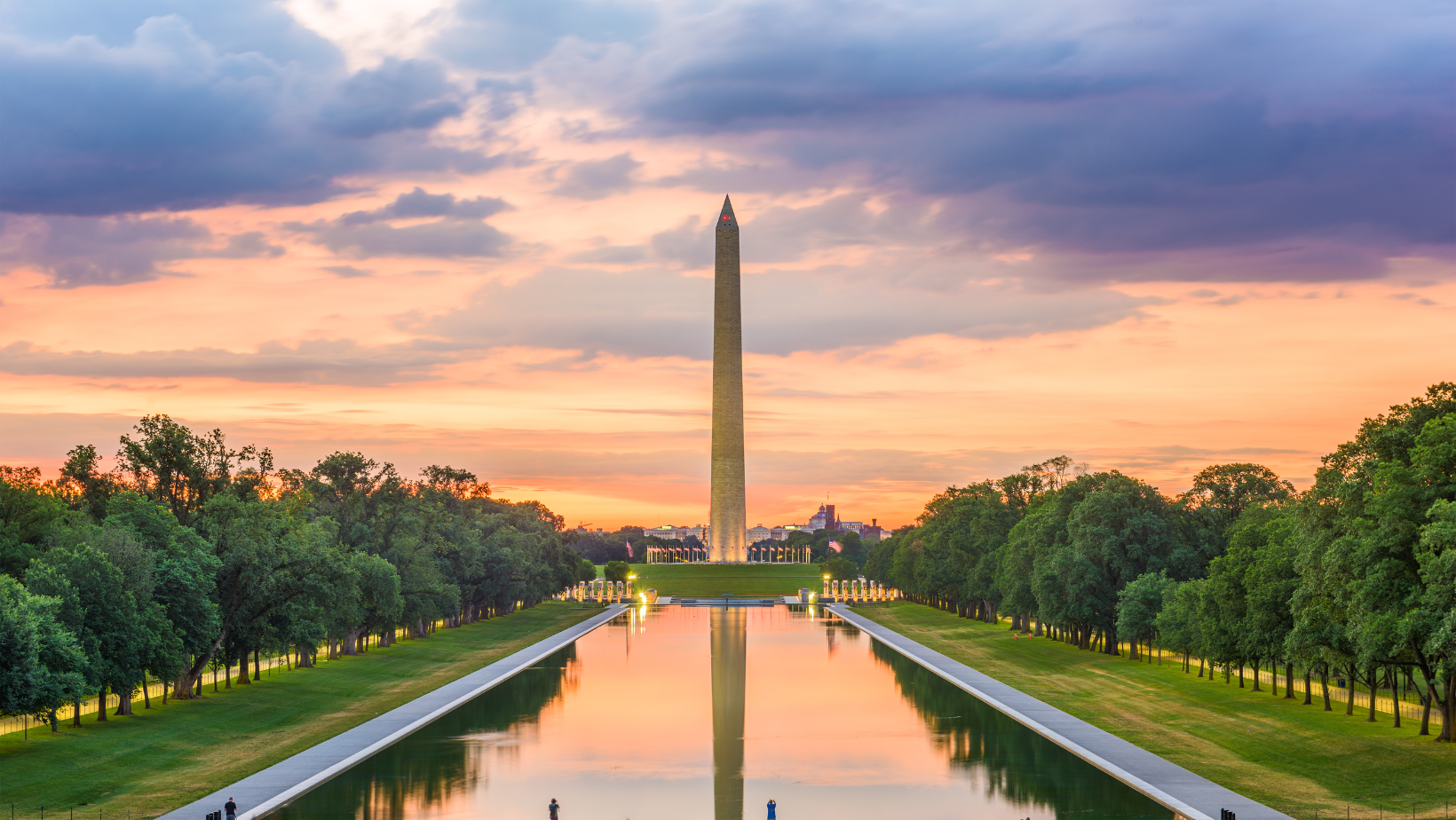 Washington, DC – also known as the District of Columbia – has long been a diverse region in the United States. Immigrants regularly shifted into the area over time once Europeans began arriving in what's now the US, including into modern times. As a result, there is a wide array of languages spoken by residents.
Often, the languages used within a region are reflective of immigration patterns. However, Washington, DC's position as the nation's capital also plays a role. Here's a quick overview of the history of immigration in the region, as well as the top ten languages of Washington, DC, other than English.
Washington, DC Immigration History
Washington has a unique history when it comes to immigration. The area lacked distinct industry, so many of the communities formed for other reasons. In 1800, one such community was primarily comprised of the well-off descendants of other European immigrants whose common ground focused on the desire to self-govern. Laborers also arrived to build the city, including a mix of immigrants, free Africans or African Americans, and slaves.
The region was also attractive to entrepreneurs looking for unique opportunities, drawing many in from Ireland and Scotland. Skilled workers also arrived, and by the mid-19th century, influxes of Germans, Greeks, Italians, and eastern Europeans began flocking to the region. There were also a significant Chinese population at that time.
Over time, an increasing number of African Americans shifted to Washington, DC, making it the largest part of the population. While their population share once hit close to 75 percent, it has since declined, putting it closer to 44.5 percent.
Hispanic and Asian immigrants also became more common. While their populations don't rival those of European or African descent, they make Washington, DC, an increasingly diverse region.
Top 10 Languages of Washington, DC (Other Than English)
Overall, around 17.2 percent of residents aged five and up speak a language other than English while at home. Based on a population of about 670,050, that works out to approximately 115,249 people.
While speaking a non-English language at home doesn't necessarily mean a person isn't also reasonably fluent in English, limited English proficiency (LEP) is common among this diverse population. In total, an estimated 4.83 percent of the population of Washington, DC, is LEP, which calculates out to about 32,363 residents.
As a result, there are many other languages spoken in the nation's capital. Here is a list of the top ten languages of Washington, DC, other than English.
As with many states in the country, Spanish is the most common non-English language spoken in Washington, DC. In total, there are approximately 59,522 speakers, representing a population share of a little less than 9.06 percent.
French (including Cajun) is the second-most common language other than English in Washington, DC, though its numbers are far behind Spanish. French has a population share of about 1.27 percent, which stands for around 8,372 people.
3. Amharic, Somali, or Other Afro-Asiatic Languages
Amharic, Somali, and other Afro-Asiatic languages is next on the list, with an estimated population share of 0.94 percent. Overall, there are around 6,185 speakers of these languages in Washington, DC.
Chinese (including Cantonese and Mandarin) has approximately 6,649 speakers in the District of Columbia. That is a population share of just shy of 0.86 percent.
Making up around 0.38 percent of the population, German comes in fifth. There are an estimated 2,465 German speakers in Washington, DC proper.
With about 2,435 speakers, Arabic is barely behind German, putting it in sixth place on the list. Overall, they make up around 0.37 percent of the population in Washington, DC.
A little behind Arabic is Russian. Its estimated 2,012 speakers make up a bit less than 0.31 percent of the population.
8. Yoruba, Twi, Igbo, or Other Languages of Western Africa
When taken together, Yoruba, Twi, Igbo, or other languages of Western Africa collectively come in eighth place. The 2,003 speakers represent a little more than 0.30 percent of the population of Washington, DC.
In ninth place on the list of the top ten languages of Washington, DC is Korean. There are about 1,375 Korean speakers in the region, representing around 0.26 percent of the population.
Rounding out the top ten is Portuguese, with a population share of a bit more than 0.25 percent. Overall, that means there are about 1,654 Portuguese speakers in Washington, DC.
Are You Searching for a Top-Notch Interpreter or Translator?
When so many languages are used in just one region, you need a reliable, professional language services provider available to facilitate good communication. The Acutrans team holds itself to the highest possible standards, ensuring all of your interpretation and translation needs are met fully.
If you're looking for a skilled interpreter, Acutrans offers top-tier services and covers more than 200 languages. Whether you prefer on-site, over-the-phone, or video remote interpretation services, Acutrans has programs available. Additionally, our team provides specialty interpretation services for healthcare and legal businesses, ensuring your interpreter has the proper foundational knowledge to handle the unique needs of these sectors.
Acutrans also offers accurate, certified document translations, typically in 24 hours or less. Along with general document translation, localization, and post-machine translation services, Acutrans has specialty translation programs for specific industries, including legal, medical, and technical. Additionally, we provide closed captioning and subtitling services for all of your video or audio content needs.
With a high-quality language services provider available to assist you, you'll get exceptional results quickly and efficiently. If you need skilled, experienced translators or interpreters, Acutrans can provide a speedy, professional solution. Contact us for a free quote today.