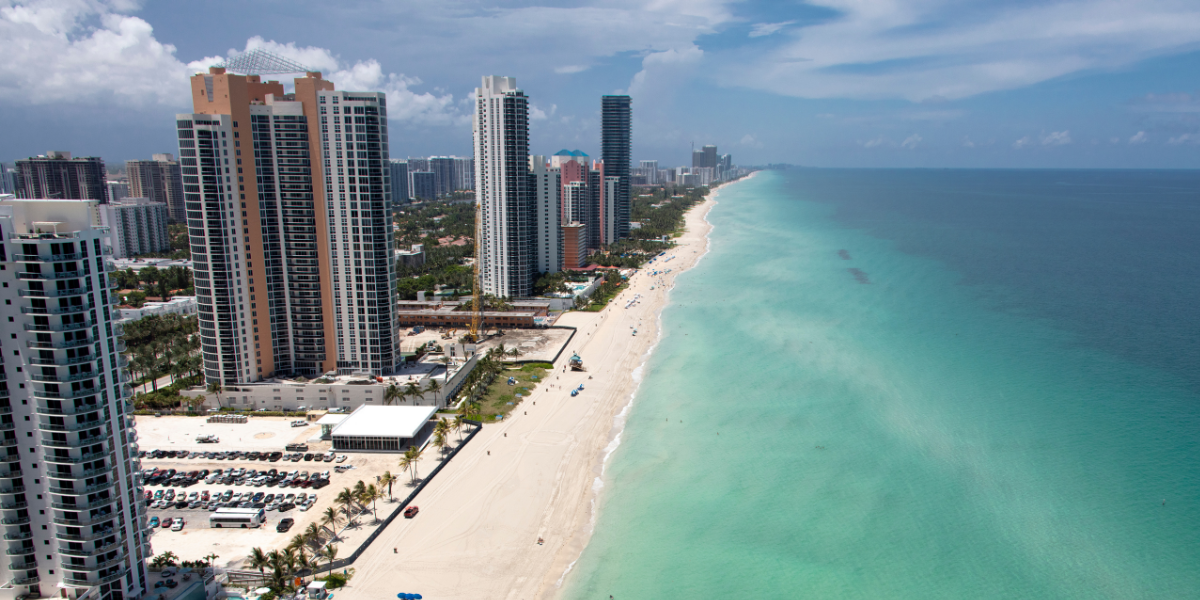 While English is the official language of Florida, many other languages are well-represented in the population. Primarily, this is because Florida has long been a favorite destination for immigrants. As people move to the state, they typically bring their languages and cultures with them, causing Florida to become incredibly diverse.
In many cases, the languages you find in a state provide people with insights into immigration patterns in the area. Here's a closer look at Florida's immigration history, as well as the top ten languages of Florida, not including English.
Florida Immigration History
Florida was initially populated by indigenous people, including members of the Seminole tribe, and some of their descendants remain there today. However, immigrants began moving into the area for more than two centuries. In the beginning, it was primarily Spanish settlers, followed by French and English immigrants.
Greek settlers also began arriving close to the end of the 19th century. Near World War I, Spanish migrants were particularly common, particularly near Tampa. After WWI, Italians also flocked to the area. Jewish settlements also developed in the Miami region, while Slovaks headed toward Masaryktown.
Africans arrived relatively early, as well, with some coming on early Spanish expeditions. During times of slavery, those who escaped occasionally lived with the native Seminoles, leading to greater diversity within the tribe. At one point, African slave populations generally equaled white populations, a situation that didn't change until the new settlers began arriving toward the end of the 19th century.
An influx of Cubans also began after 1868, as political turmoil encouraged many to leave Cuba, including a cigar factory owner previously doing business in Havana. During the Cuban Revolution in the 1960s, Cubans also arrived in large numbers, with many heading to Miami.
Due to its location and climate – and existing Spanish-speaking population – Florida became popular with other Central American migrants. However, Florida was an attractive option for immigrants from around the globe, leading to rising Asian populations, as well.
Top 10 Languages of Florida (Other Than English)
Approximately 29.4 percent of Florida residents who are above the age of four speak languages other than English while at home. With a total population near 21.78 million, that means an estimated 6.4 million people use a non-English language at home.
While members of those households may also speak English fluently, that isn't universally the case. An estimated 11.7 percent of residents – or about 2.55 million people – have limited English proficiency (LEP).
As a result, a wide variety of languages are regularly spoken by Florida residents. With that in mind, here's a closer look at the top ten languages of Florida (other than English).
While Spanish is the most common language other than English in the majority of states, the percentage of Spanish speakers in Florida is particularly high. Overall, it has a population share of 21.79 percent, representing around 4.38 million people.
Haitian is the second-most common language spoken in Florida, not including English. However, its numbers sit far behind Spanish. In total, the estimated 420,986 speakers make up a little less than 2.1 percent of the population.
Coming in behind Haitian on this list is Portuguese, which has a population share of a bit less than 0.67 percent. Presently, there are approximately 134,199 Portuguese speakers in the state of Florida.
In fourth place on this list is French (including Cajun). There are around 105,100 French speakers in Florida, representing about 0.52 percent of the population.
Chinese (including Cantonese and Mandarin) is the fifth most common non-English language spoken in Florida. The estimated 77,968 speakers make up a little less than 0.39 percent of the population.
In total, there are approximately 67,807 Vietnamese speakers in Florida. As a result, they have a population share of about 0.34 percent.
With a population share of close to 0.33 percent, Tagalog (including Filipino) is in sixth place. There are an estimated 66,800 Tagalog speakers in Florida.
Arabic speakers make up a little more than 0.31 percent of the Florida population. In total, there are approximately 62,722 Arabic speakers in the state.
German is ninth place on this list, with the estimated 61,661 speakers making up about 0.31 percent of the Florida population.
Finishing out the top ten non-English languages spoken in Florida is Russian. With approximately 53,259 Russian speakers in the state, they have a population share of a bit less than 0.27 percent.
Are You Looking for a Top-Notch Interpreter or Translator?
When linguistic diversity is high in a state, many organizations need reliable language service providers to ensure sound communication with the communities and customers they support. Since accuracy and cultural sensitivity are both vital parts of that equation, Acutrans holds itself to the highest standards to deliver top-tier results for any interpretation or translation needs.
Acutrans offers certified document translations in 24 hours or less. Our translation services include general translation, specialized programs for localization and post-machine translation, as well as industry-specific options for the legal, medical, and technical sectors.
Additionally, Acutrans provides industry-leading interpretation services, including on-site, over-the-phone, or video remote solutions. Our team also has specialized programs for the healthcare and legal sectors.
By partnering with a leading language service provider, you get exceptional results quickly and efficiently. If you're looking for experienced translators and interpreters, Acutrans can provide a convenient and professional solution. Contact us for a free quote today.