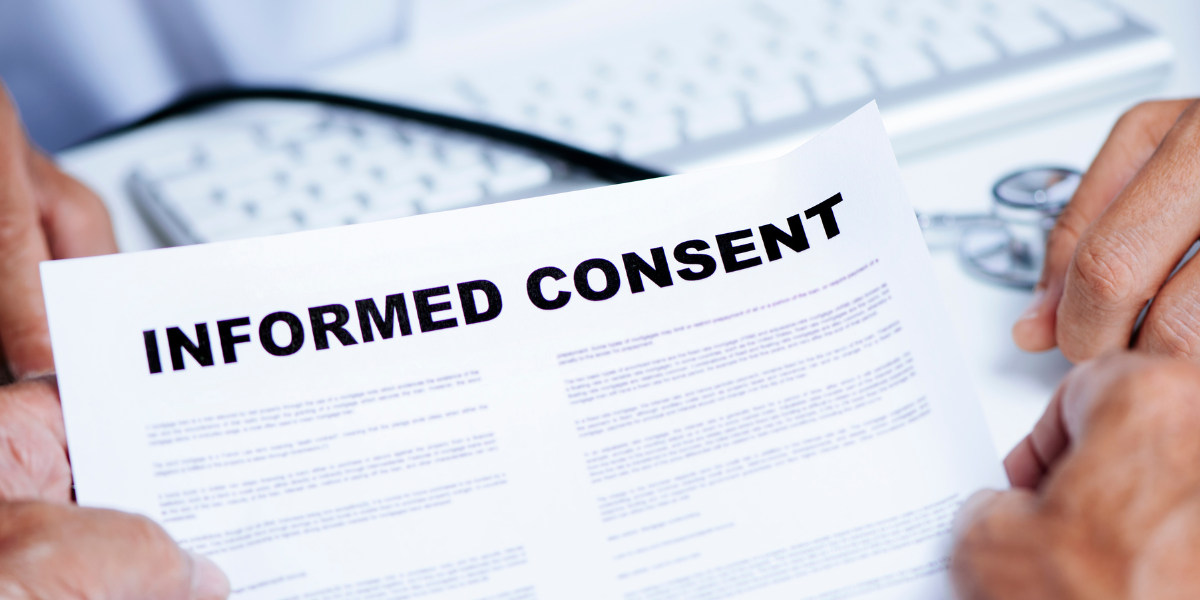 Medical translation precision is inherently essential, but when it comes to informed consent form translation, it's particularly vital. Accuracy in consent form translation ensures that patients have a full understanding before participating in clinical trials or undergoing medical procedures. Plus, there are legal requirements to follow, as well as ethical considerations in consent translation that need navigating.
Ensuring clarity in consent translation isn't only the right thing to do; it's an outright necessity. Here's an overview of the legal requirements for informed consent translation, as well as the benefits of translating consent forms effectively and how healthcare organizations can ensure multilingual informed consent.
Legal Requirements for Informed Consent Translation
Language accuracy in medical translation is always critical, but when it comes to informed consent, it's also legally required. The US Food and Drug Administration (FDA) and the US Department of Health and Human Services (DHHS) both have explicit requirements regarding informed consent document translation to ensure the needs of limited English proficiency (LEP) patients are met.
The regulations can be found in the following documents:
The gist of the mandates is that providing information in a language that patients or clinical trial participants understand is a must. As a means of meeting that requirement, informed consent form translation is typically the most straightforward option. Going as far as informed consent localization is often better, as that adapts the content to ensure it aligns with the participant's or patient's specific dialect.
Benefits of Informed Consent Translation
Translating medical documents to ensure informed consent isn't critical solely because it ensures compliance with applicable regulations; it also improves the patient or participant experience. When documentation is translated to the patient's or participant's level of understanding, it allows them to make better decisions about their health or clinical trial participation. It also reduces the odds of any confusion about what's going to occur during the trial or treatment, avoiding challenging situations that could arise from misunderstandings.
Informed consent translation also builds trust between medical professionals, healthcare organizations, or clinical trial operators and the patients and participants. There's an inherent degree of transparency that occurs when documentation is translated correctly, and that gives participants and patients peace of mind. In turn, they may be more likely to agree to the treatment or procedure, leading to improved adherence or less trouble finding people to join clinical trials.
Another benefit in the clinical trial landscape is more diversity. When documents are translated accurately, it's easier to connect with a broader audience. In turn, clinical trials may have an easier time finding participants from a wider array of backgrounds, and that can lead to intriguing findings that may otherwise get missed.
Finally, translating informed consent information makes it easier to avoid ethical issues that can arise from misunderstandings. If a patient or trial participant wasn't fully aware of what was going to occur, it could be viewed as a violation of their body autonomy, leading to liabilities. With accurate translations, that's far less likely to occur, which reduces overall risk to the healthcare facility, medical provider, or clinical trial organization.
Need a Dependable Consent Document Language Services Provider?
Precision in medical translation is crucial, including for ensuring informed consent. As a result, it's best to partner with a language services provider that can offer quality assurance in consent form translation, leading to greater overall accuracy.
If you need a dependable consent document language services provider, Acutrans is an industry-leading solution. The team at Acutrans not only ensures accuracy when translating medical materials but also maintains confidentiality and privacy throughout the translation process.
Acutrans offers top-quality certified document translations in 24 hours, covering a broad selection of languages. Additionally, Acutrans has translation services designed explicitly for the medical industry, ensuring the translation team handling the work has the necessary foundational knowledge to guarantee accurate translations.
At Acutrans, localization services are also available, giving organizations additional ways to ensure that translated medical documents are targeted to a particular audience or reader. Acutrans also has a post-editing machine translation, allowing healthcare organizations to ensure that any AI-generated translations they've created are correct.
For healthcare facilities or clinical trial organizations looking for reliable translators, the Acutrans team can address that need. Acutrans covers more than 200 languages, and video remote, over-the-phone, and on-site interpretation services are all available. Plus, Acutrans has a program specifically for the healthcare sector, ensuring the assigned interpreters have the proper medical knowledge. With Acutrans, consent form translation is straightforward, accurate, and affordable. Contact us for a free quote today.