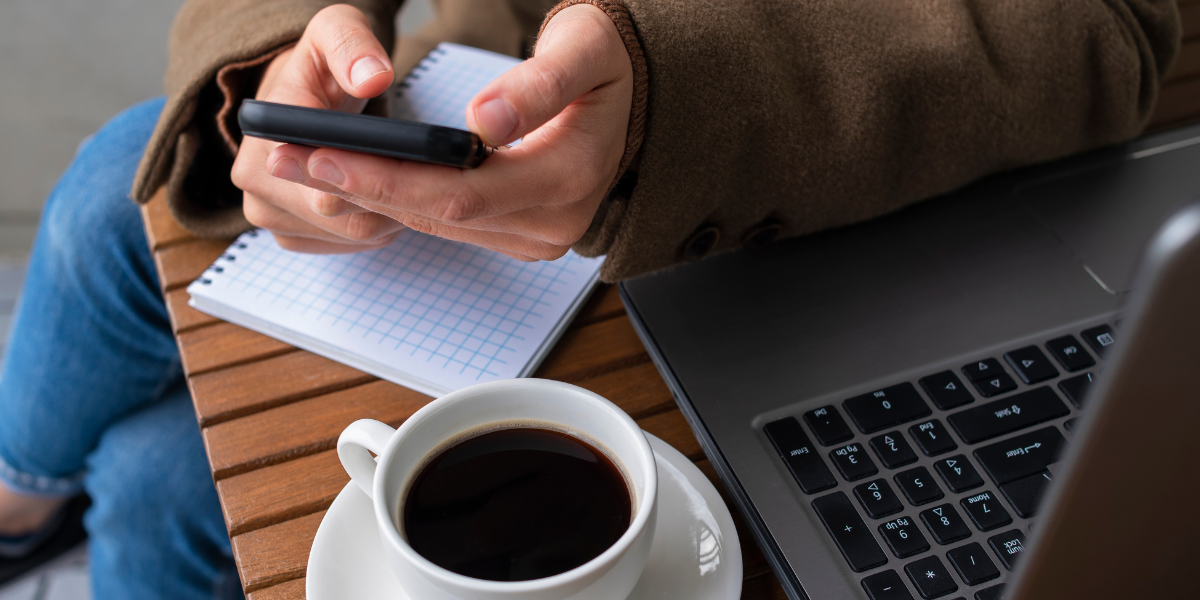 When people think of language-learning apps, one of the first ones that come to mind is Duolingo. The app has over 49 million monthly active users and is the most popular language-learning app based on downloads in the world. But even with Duolingo being a household name, not everyone knows much about Luis von Ahn, the Guatemalan immigrant behind the application. Here's a look at the visionary person behind Duolingo.
The Guatemalan Immigrant Behind Duolingo
Luis von Ahn is a non-native English speaker who grew up in Guatemala during a civil war in the country. He lived there with his mother and grandmother, and his mother – according to an interview with ABC News – spent "her entire salary and everything on [von Ahn's] education." Luis described his educational experience as "a rich person's education, even though we were not rich."
Functionally, von Ahn's family was middle-class, thanks to his mother working as a medical doctor in Guatemala. His mother also worked diligently to set him up for success, ensuring von Ahn learned English and had access to a computer at a young age.
During his childhood and teen years, von Ahn showed an aptitude for mathematics and technology. At the age of 18, Duke University recruited him, and he began his education in the United States. After obtaining a Bachelor's, von Ahn continued his studies, earning a Doctorate from Carnegie Mellon.
While obtaining his Doctorate, von Ahn designed an application that was ultimately sold to Google, earning him $2 million. One of his next creations was a program that's now referred to as CAPTCHA, which he later updated and turned into reCAPTCHA.
Luis von Ahn became a MacArthur Fellowship grant recipient in 2006 and began a career as a math professor. However, von Ahn aimed to create an application that could benefit anyone. He partnered with Severin Hacker, a Ph.D. student, and worked to develop an app that could teach English. That endeavor became the foundation of Duolingo.
Duolingo was created to make a high-quality language learning experience available to the masses. "People who have a lot of money can buy themselves an education like mine, a really good education, whereas people who don't have very much money barely learn how to read and write," von Ahn stated during the ABC interview. "And therefore, I wanted to give equal access to education."
What Duolingo Offers Users
Duolingo offers users access to courses, allowing them to learn over 40 languages. The app focuses on four language areas – speaking, listening, reading, and writing – making it a comprehensive language-learning solution. Plus, Duolingo is free, though there is a paid upgrade available to access more features.
Gamification principles are part of Duolingo, helping to keep users motivated and engaged. The learning experience is also adaptive, essentially responding to a user's performance to determine how the instruction unfolds. Users can start off as beginners or take a short proficiency test to see where the course should begin, leading to an experience that accounts for their mastery level.
Every lesson is short, making it easy to fit into a busy day. Additionally, interactive elements are present to boost engagement, and the courses aren't purely written text, adding in visuals to keep it exciting and support the learning objective.
Ultimately, Duolingo aims to make learning a language feel like a game, all while using scientifically-proven strategies that enhance learning outcomes. It's also designed to meet the needs of all age groups, remaining accessible to young children while still proving helpful to adults.
For those interested in trying Duolingo, there are Android and iOS versions of the app. Plus, there are desktop versions for Windows and Mac laptops or desktops, allowing people to use whichever device they prefer.
Do You Need an Interpreter or Translator?
While Duolingo can help people start learning a new language, fluency takes time. If you need to communicate with a diverse population, partnering with a professional language service provider makes that simpler.
When you need to communicate with a diverse population, partnering with a top-quality language services provider is essential. Acutrans offers industry-leading certified document translations in 24 hours. Along with general translation, Acutrans has industry-specific translation services for the legal, medical, and technical sectors. Plus, Acutrans can provide post-editing machine translation services to ensure the accuracy of machine translations and localization services to help companies connect with a specific audience.
For experienced interpreters, Acutrans also has you covered. Our team offers video remote, over-the-phone, and on-site interpretation services in over 200 languages, ensuring companies have access to comprehensive solutions that handle practically any language interpretation need. Contact us for a free quote today.