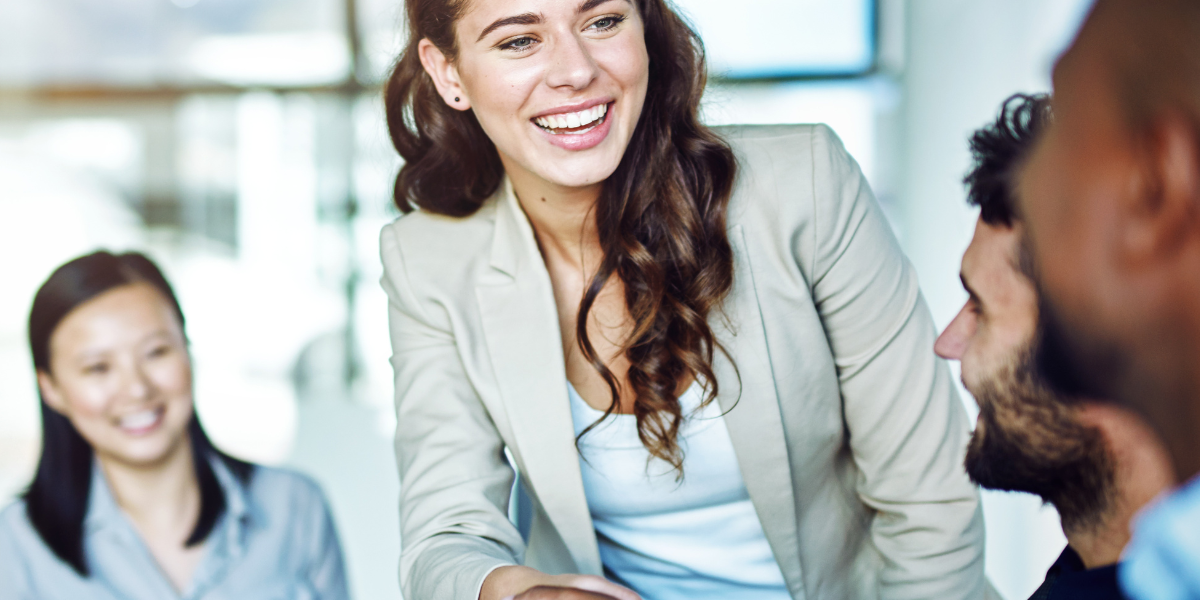 Medical language interpreters are critical in the healthcare industry, ensuring that medical professionals can accurately communicate with patients who have limited English proficiency (LEP). Ensuring the discussions go as smoothly as possible requires effort on everyone's part. Here's a look at some medical language interpretation best practices healthcare providers should follow.
Medical Language Interpretation Best Practices
Have a Pre-Session
During a pre-session, you have a chance to discuss the nature of the upcoming conversation with the interpreter. This is a chance to help the interpreter use the best approach during the meeting. You can decide whether simultaneous or consecutive interpreting is a better fit. Additionally, you can come up with a strategy for addressing issues that may arise, such as accidentally asking culturally insensitive questions due to your lack of familiarity.
Start with Introductions
Having all involved parties introduce themselves to one another is a wise way to start the conversation. It provides clarity to the medical interpreter regarding who each participating healthcare professional is and their various roles, as well as lets them meet the patient before any sensitive information is discussed.
Having the medical interpreter introduce themselves also assists the healthcare providers and patients. It allows the interpreter to discuss their position within the discussion and outline how the conversations will unfold through them.
During the introduction process, it's also wise to reassure the patient regarding the interpreter's professionalism. Many health-related conversations are sensitive in nature, and some may even involve discussing traumas. By ensuring the patient knows that the medical interpreter follows all of the same privacy and confidentiality rules, it may give them some extra peace of mind.
Talk to the Patient, Not the Interpreter
When you're relaying information, speak to the patient, not the interpreter. Use language as if you were talking to someone who didn't require an interpreter, and focus your attention on the patient. That results in more direct communication and can also convey respect and compassion. Plus, it allows you to gauge the patient's body language with greater ease since they're your focus, which is beneficial.
Request the Use of the First Person
Asking the interpreter to speak using the first person can streamline the conversation. Ultimately, the interpreter isn't going to inject any of their own perspective or opinion, instead relaying only what other parties share. By sticking with the first-person approach, it helps everyone know exactly what the others say.
Speak Slower, Not Louder
Talking louder won't help when you're using a medical interpreter, as hearing difficulties aren't part of the equation. However, speaking slower is helpful. It allows the interpreter to process what's being said with greater ease, essentially creating a small degree of mental breathing room.
Keep the Pace Even, and Sprinkle in Pauses
Ideally, you want to keep the pace even and metered when you're speaking with a patient through a medical interpreter. Additionally, pause every so often, allowing the interpreter to process what's shared and relay it to the patient. That ensures the interpreter isn't having to interpret large amounts of the conversation at once, instead breaking it up into manageable chunks.
Don't Hold the Interpreter Responsible for What Others Say
Anything said by the medical interpreter isn't coming directly from them; it's solely based on what others share during the conversation. Don't hold the interpreter responsible for the nature of any comment. The interpreter's goal is accuracy, so if one party says something hurtful or combative, they'll relay it in its entirety, regardless of whether they feel it's inappropriate or rude.
Avoid Idioms, Slang, and Similar Phrasing
Idioms, slang, and similar language isn't universal, which can make it hard – if not impossible – to properly relay. Keep your word choice straightforward without being patronizing.
Remain Patient Throughout the Process
Patience is critical when communicating complex medical information through a medical interpreter. In some cases, there isn't a direct translation for specific terms. As a result, the medical interpreter may need to describe the concept carefully to ensure the other party fully understands, and that can take time.
Additionally, when translating from listening to one speaker to interpreting for the other, a medical interpreter may need a moment to organize what they'll share and ensure it's linguistically and culturally appropriate. This process can lead to short pauses, and it's best to let them occur so that the interpreter can formulate the best approach to ensure accuracy.
Are You Looking for a Professional Medical Interpreter?
At Acutrans, we understand the importance of having skilled medical interpreters available. We hold ourselves to the highest possible standards, ensuring high-quality results. If you're looking for a dependable medical interpreter, Acutrans offers an industry-leading solution that covers over 200 languages. Our medical interpreters aren't just experienced in the languages they cover; they're also highly familiar with medical terminology, making them more effective. Whether you need on-site, video remote, and over-the-phone medical interpretation, Acutrans has a program to meet your needs. Acutrans also offers certified medical document translations in 24 hours or less. Our team can assist with diagnosis information packets, discharge paperwork, test results, and any other type of written medical information.
With experienced medical interpreters and translators by your side, you get top-notch results. If you need professional medical interpreters or translators, Acutrans can provide a reliable, professional solution. Contact us for a free quote today.