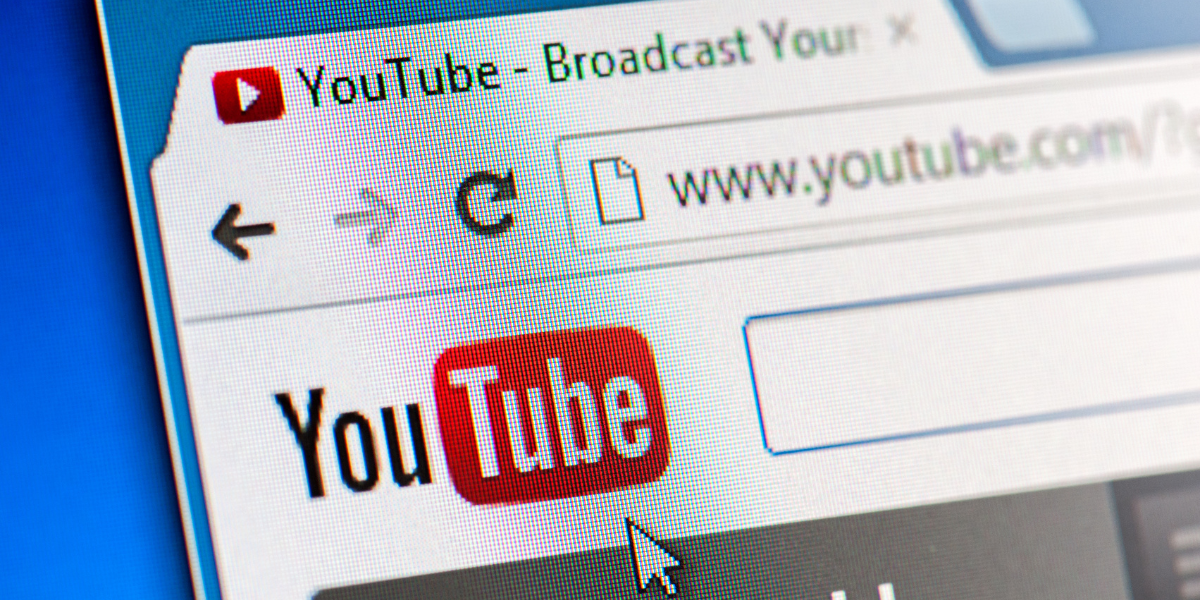 Closed captioning isn't just available on traditional television channels; it's also a feature on major streaming platforms. Along with ensuring the estimated 48 million Americans with hearing impairments can enjoy the content, online closed captioning is required by law in many cases, based on legislation like the 21st Century Communications and Video Accessibility Act (CVAA).
In most cases, turning on closed captioning is reasonably simple. Additionally, the process is similar on most streaming services accessed using the same device type. Here's an overview of how to turn on close captioning on the most popular streaming platforms.
How to Turn on Closed Captioning on Streaming Platforms
Netflix
If you're watching Netflix on your television, start by selecting a show or movie and launching it. Next, tap down or swipe down on your remote. Choose audio and subtitles to access your options, or choose one of the displayed languages if they appear automatically.
On mobile devices or computer browsers, tap or click the screen when the movie or show is playing. Tap or click audio and subtitles, then select your language.
Hulu
When watching Hulu on your television, select a show or movie and have it start playing. Press the up button on your remote to display the playback bar. Press up again to access the settings menu. Under the closed captioning and subtitles section, select On.
From a mobile device, begin playing a video, then tap the screen. Tape the settings icon, tap auto, then turn the closed captions on. Finally, tap X to close the menu and save the setting.
On a browser, start a video and click the settings icon. Click subtitles and audio, choose the right language, then close it to save the setting.
Amazon Prime Video
During video playback, hit pause on your television remote or tap or click the screen on a mobile device or if you're using a browser. Then, navigate to the closed captions or subtitles icon and select, click, or tap it. Choose whether you want closed captions on or off, or choose your preferred language if you'd like subtitles.
Within the subtitles menu, you can also adjust the size and color of the text if you'd like.
Apple TV
If you're using Apple TV on a television or streaming device, press the pause button after starting a show or movie if you have a Siri or Apple TV remote. For other remotes, press the button that brings up the playback bar. Swipe up on Siri or Apple TV remotes, or use directional buttons on other remotes to reach the subtitles button and select it. Choose your preferred subtitles or closed captioning options.
On an iPhone or iPad, tap the screen to bring up the playback bar. Tap the More (…) button, select subtitles or languages, and tap on your preferred language.
When using a browser on a computer, move the mouse over the video and click the languages button. Then, choose the closed captions or subtitles you want to display.
Disney+
Start by selecting a video and having it play and then press pause or tap or click the screen. Choose the subtitles icon in the top or bottom right corner. Pick your subtitle language and either press back or the X to close the window and return to your video.
Within the subtitle's menu, some devices also allow you to change your subtitle appearance. You can adjust the color, size, and background based on your preferences.
HBO Max
If you're using a mobile device, start a video and tap the screen. Tap the audio and subtitles icon that's located in the upper-right hand corner. From there, you can turn on closed captions or select subtitles if you want a language other than English.
The process is the same for computers, but the audio and subtitles icon is on the lower-right instead. After making your selection, you also need to click the X to save your changes.
On televisions, launch a video you'll start by pausing. Then, navigate to the audio and subtitles icon, choose your preferred language options, then press your back button to save the changes.
YouTube TV
While not all YouTube TV videos have closed captioning, many do. You can access it by selecting a video and clicking, tapping, or selecting the CC button that's on the video progress bar. Set them to on and return to the video.
Peacock
Launch a video and then press down on your remote or tap or click on a mobile device or computer browser. Choose the text bubble icon to get to the subtitle menu. Then, select your preferred language. If you're on a television, you may need to click your back button to save the setting.
Paramount+
On Paramount+, start a video. Next, swipe or press down on your remote or tap or click the screen to bring up the playback bar. You can also hit pause if you prefer.
Once the playback bar is up, click the speech bubble icon or subtitles option. Choose your preferred language. Then, return to the video or hit your back button to save the setting.
Do You Need Translated Closed Captions for Your Online Video Content?
Partnering with a language services provider makes getting translated closed captions simpler. If you need a translator for closed-caption translations, Acutrans provides a fast, reliable solution. Plus, Acutrans has general translation and specialty translation services for the legal, technical, and healthcare industries. Our team also offers interpretation services on-site, over the phone, and video remote, ensuring Acutrans can manage all of your language service needs.
If you're looking for a closed captions translator for your online videos, Acutrans is a quick, dependable, and professional solution. Contact us for a free quote today.