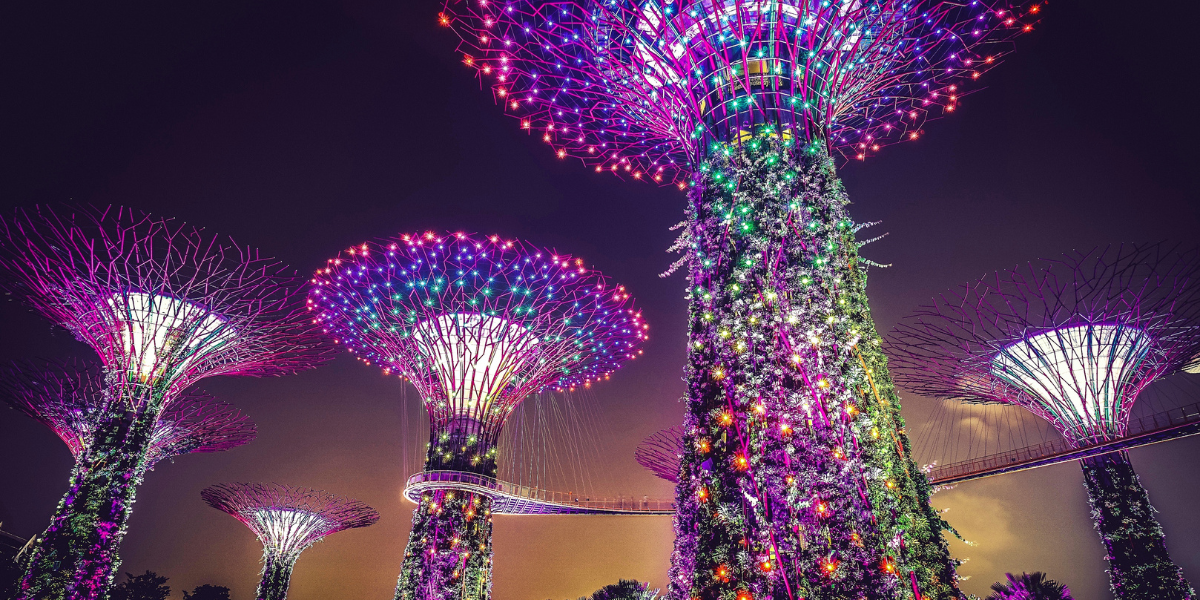 Technology has been making an impact on the travel industry for decades, and new advancements continue to become available every single year. One of the newer creations involves integrating augmented reality (AR) technology into portable applications, such as those used by mobile devices, to elevate the travel experience.
AR technology allows an application to put an overlay on footage captured from an active camera, such as the type commonly found in mobile devices. As the application assesses the environment, it can present additional information on the smartphone's screen. For example, it could show the number of stars a restaurant in view received on a popular travel website or offer quick descriptions of what various attractions have to offer.
During Google I/O 2023, ARCore and the Singapore Tourism Board (STB) previewed one such technology. Immersive AR experiences available through the Visit Singapore app could functionally give users a guided tour of Victoria Theatre & Concert Hall and Merlion Park. Here's a closer look at how AI can now take you on a guided tour of Singapore.
How AI Can Now Take You on a Guided Tour of Singapore
The Visit Singapore app features the ARCore Geospatial API, allowing them to create immersive informational and explorative experiences that are anchored in the real world. Through the API, the app has access to global localization, which is also part of the foundation of the Live View in Google Maps.
Positioning data – including a visual positioning system (VPS) and global positioning system (GPS) technology – is monitored through the app, and the AI can scan the environment. As a result, when the user points their smartphone camera at a feature or in a direction, the AI understand where they are and can present an AR overlay almost immediately.
Through the guided tour feature, visitors get to follow Singapore's tourism mascot, Merli, allowing them to receive information about landmarks, learn about hidden gems, and gather insights into the area's history. While at the Victoria Theatre & Concert Hall, the AR experience even includes a performance by a string quartet that sits on the roof of the venue.
During the guided tour, the AI can also help visitors reach their destination. It can display arrows on the overlay that lets them know which way to walk to get to landmarks, making it easier to stay on the right path.
The scanning technology ensures that the AR overlay lines up correctly with roadways, landmarks, and other features. As a result, the experience feels more immersive. It allows the real world and its digital counterpart to blend reasonably seamlessly. While the fact that the AR experience largely relies on animated characters – which prevents it from being wholly mistaken with the real world – it's a highly engaging and fun approach to information sharing.
At this time, the AR experience offered by the STB is a bit limited, with only the two preview destinations being available. However, a full launch is expected near the end of 2023. At that point, it will offer more comprehensive tour options and may include a variety of other helpful features that improve the tourist experience.
Do You Need a Skilled Translator or Interpreter?
AR technology is increasingly making its way into applications designed for travelers and tourists. While these are undeniably helpful for world travelers, they don't always meet everyone's needs when it comes to translations, and many don't include interpretation for real-time communication with others along the way.
Effective, efficient communication is often crucial when engaging in international travel, as well as meeting the needs of visitors to your home country. By having access to a skilled translator or interpreter, it's far easier to communicate seamlessly, regardless of the languages involved.
Acutrans offers high-quality certified document translations in 24 hours. Whether you need paper documents, online content, or translations to add to an AR experience you're developing, Acutrans can handle it accurately and quickly. At Acutrans, we also have post-editing machine translation to correct inaccuracies that often occur with AI-generated translations. Plus, we have localization services available to ensure that any translated materials are targeted to the right specific audience.
Additionally, the Acutrans team of experienced interpreters covers more than 200 languages. Video remote, over-the-phone, and on-site interpretation services are all available, allowing you to find a convenient and accessible solution for all of your interpretation needs. Contact us for a free quote today.