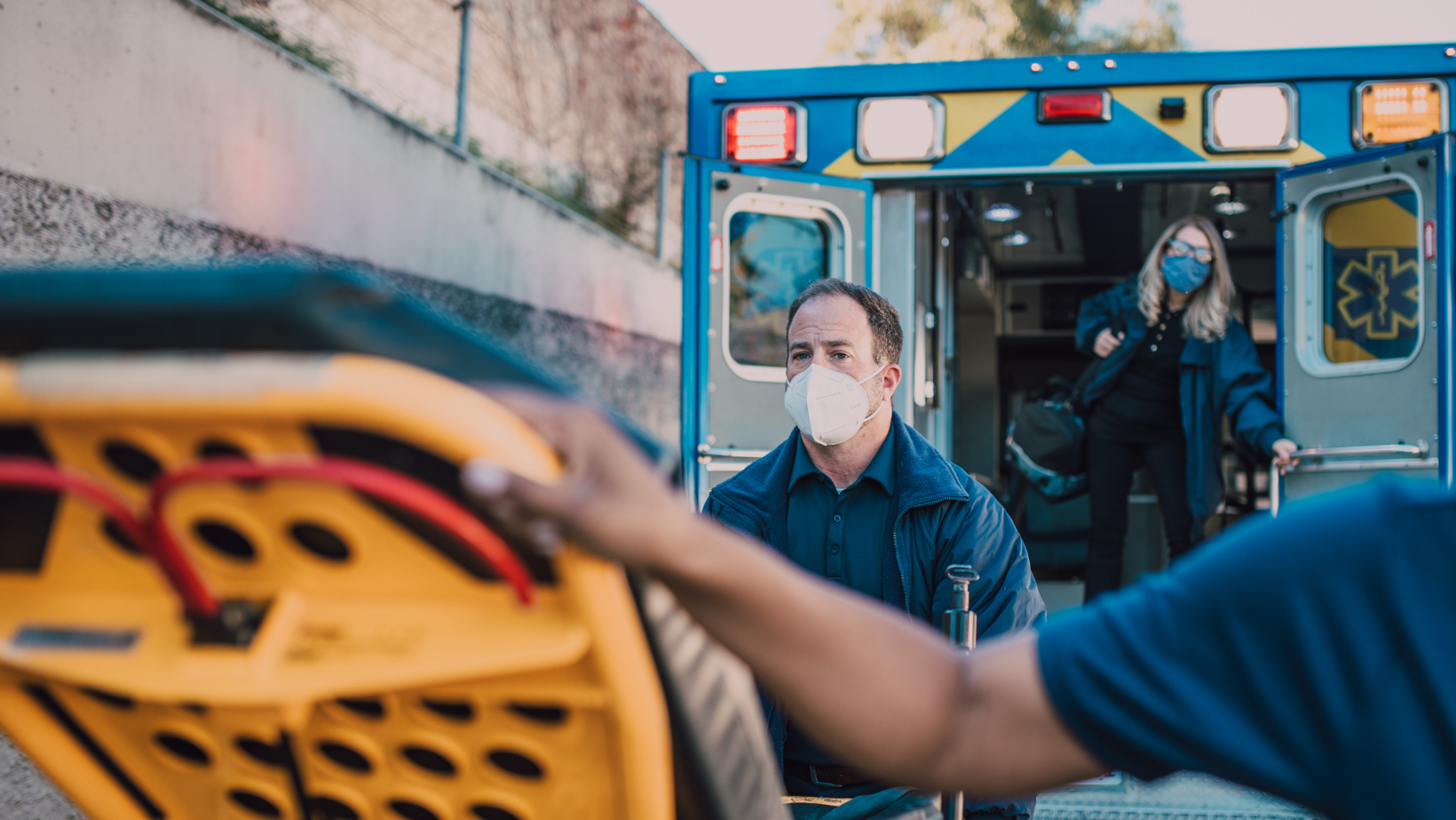 Approximately 25 million people in the United States age five years and up have limited English proficiency (LEP). When working with LEP individuals, language barriers can lead to challenging situations. In the healthcare industry, misunderstandings may result in improper care. In the legal field, communication struggles can make sharing vital information difficult. With the retail sector, language barriers may limit a company's access to a market.
Finding ways to bridge language barriers is essential for every organization. It ensures companies can offer a top-tier experience to everyone, all while reducing the risks associated with miscommunication.
At Acutrans, we aim to make bridging language barriers as simple as possible through our interpretation and translation services. Along with assisting organizations, we are able to support the LEP community, ensuring better communication and understanding are available to all.
Interpreting Services
Interpreting is the process of converting spoken words into another language. At Acutrans, we provide a professional, dependable solution, supporting a total of 200 languages through our combined interpretation services programs.
On-Site Interpreting
On-site interpretation (OSI) is often the favored approach. The interpreter comes to your location, allowing them to interact directly with every participant.
Along with offering a high degree of accuracy, OSI streamlines the experience for all involved parties. It also allows the interpreter to deliver improved results, making it simple for them to account for body language and tone, ensuring the core message of what's being shared is property relayed.
At Acutrans, our multicultural team has thousands of hours of experience providing OSI services in over 50 languages to the local community. We use a customer-oriented approach, ensuring the quality of the experience is reliably top-tier.
Along with general OSI, Acutrans offers specialty on-site interpretation services in key industries, including:
Medical
Legal
Government
Finance
Manufacturing
Hospitality
And More
Video Remote Interpreting
Video remote interpreting (VRI) provides many of the benefits of OSI, including face-to-face interaction, making it a solid alternative when gathering in person isn't plausible. Since all participants can see one another, the interpreter can account for body language to some degree, making it easier to capture critical non-verbal cues during discussions. That leads to more accurate results, all while improving the experience for participants.
Our VRI platform is user-friendly, confidential, and HIPAA-compliant, allowing it to meet the needs of a broad selection of industries. Additionally, you can connect with an interpreter in 30 seconds or less, making VRI ideal for urgent needs.
Certified interpreters are available in over 25 languages, making it easy to connect to critical language support. Plus, the platform is compatible with a range of devices, including tablets and smartphones, giving you access to language services while on the go.
As with OSI, Acutrans has a range of specialty VRI services, including:
Emergency / First Responder
Medical
Legal
And More
Over-the-Phone Interpreting
Over-the-phone interpreting (OPI) is a straightforward service, allowing interpreters to participate in multi-party calls to support improved communication. The Acutrans service is available through any phone line, making this a highly accessible option for times when gathering in person or using video technology isn't practical.
OPI services include access to professional interpretation in more than 200 languages whenever the need arises. Average answer speeds through Acutrans is under six seconds, allowing organizations to get the support they require quickly. Additionally, the service integrates with many phone systems and devices, all while being Joint Commission and HIPAA compliant.
Translation Services
Translation services convert written information into a second language, ensuring the core message is appropriately captured in the final document. Whether you need to communicate with international customers, provide discharge instructions to LEP patients, require translated documents for an immigration process, or anything else, Acutrans can provide fast, accurate results.
At Acutrans, we can deliver a same-day turnaround. Additionally, we provide translations in over 100 languages and offer specialized services, including:
Along with confirmed language skills, our specialty teams have industry expertise. This allows them to work quickly while ensuring accuracy, supporting turnaround times of 24 hours or less.
Do You Need Help Bridging Language Barriers?
Access to top-tier interpretation and translation services is essential to ensure language barriers don't hinder your ability to communicate effectively with others. By finding a high-quality, reliable language services provider, you can get the support you need quickly, efficiently, and affordably.
At Acutrans, we adhere to the strictest standards while remaining customer-oriented, ensuring you get critical support and undeniable results. If you're looking for reliable language interpretation services, Acutrans provides industry-leading interpretation services on-site, video remote, and over the phone, including in specialty areas like legal interpretation or medical interpretation.
Additionally, Acutrans can provide certified document translations in 24 hours. Along with general translators, legal, medical, and technical specialists are available.
If you need language interpretation or translation services, the Acutrans team can provide a fast, dependable, and professional solution. Contact us for a free quote today.