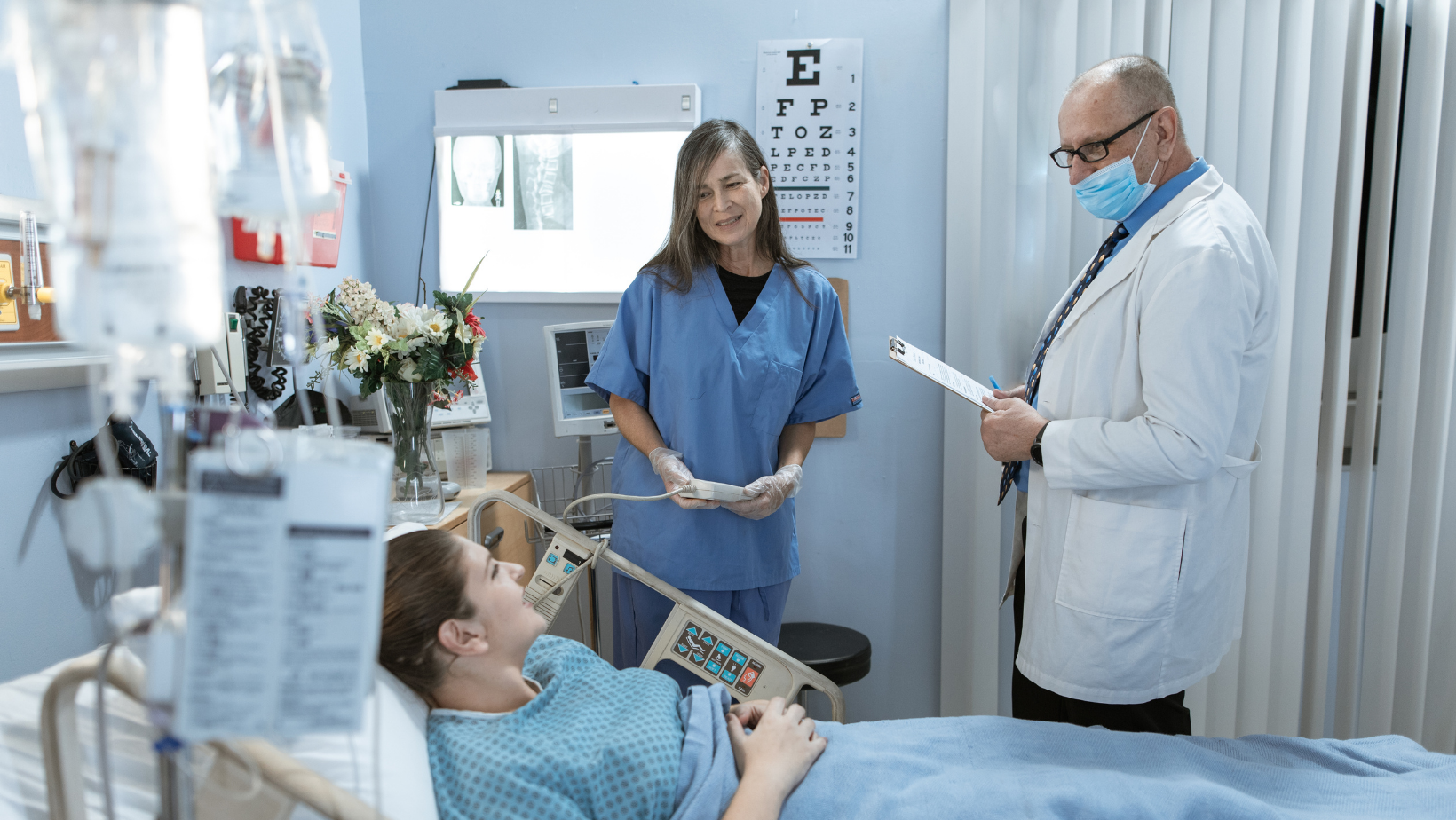 Many healthcare facility administrators don't fully see the value language service – including interpreters – provide to patients and their organizations. Instead, since they don't directly participate in the interactions, it's easy to view healthcare interpreters as nothing more than a costly line item in the budget.
However, healthcare interpreters genuinely provide substantial value. If you're wondering if healthcare interpreters are a legitimate value-adding service or merely an extra cost, here's what you need to know.
Interpretation Services, Outcomes, and Satisfaction
Providing patients with access to interpreters improves the overall experience on several levels. First, it promotes greater understanding between patients and medical physicians, leading to better outcomes than ad-hoc interpreters – such as family members – or when no interpreter is used. Patient care is ultimately improved. Plus, treatment adherence is easier to achieve, often because the patient has full knowledge of what's needed and why.
Second, using interpreters also enhances patient satisfaction. When an interpreter is available, it's typically viewed as a sign of respect by the patient. They feel the healthcare organization isn't devaluing them due to their limited English proficiency, making the experience more positive.
Additionally, it can improve provider satisfaction, too. In one study focused on Spanish-speaking patients during emergency department visits, healthcare providers were more satisfied with overall communication when an in-person, professionally-trained medical interpreter was available.
However, in-person interpretation isn't required to improve satisfaction or the quality of outcomes. Other remote modalities – including video and phone-based options – improve communication. As one study showed, making any kind of interpretation services available led to more positive experiences and outcomes.
The Financial Impact of Providing Medical Interpreters in Healthcare Settings
Many healthcare organizations are diligent about cost management. As a result, a larger line item like interpretation services may draw scrutiny.
Paying for language services does impact budgets. However, it can actually affect them for the better, leading to an overall cost savings. One study showed that interpreters in hospitals lowered readmission rates, leading to a significant reduction in hospital expenditures even after the cost of the language services was taken into account.
Additionally, healthcare organizations may not have to cover the cost of language services alone. For instance, some states cover the cost of interpreters for Medicaid or CHIP patients through reimbursements.
Overall, healthcare organizations shouldn't assume that language services are cost-prohibitive or overly burdensome. When properly administered, interpretation programs can actually result in a net gain, helping the organization's bottom line significantly.
The Consequences of Not Providing Interpreters in Healthcare Settings
Exploring the value created by providing patients with access to interpreters only tells part of the broader story. It's also crucial to understand the financial and legal consequences of not making interpreters available.
Regardless of whether a patient is receiving inpatient or outpatient care, providing access to appropriate language services is mandatory under Title VI of the Civil Rights Act of 1964 for every healthcare organization that received any type of federal funding. Payments from Medicare, Medicaid, and CHIP are considered federal funding in the eyes of the law.
Many states also have regulations that place stricter language services requirements than what's found under Title VI. That can include rules that apply to healthcare providers who receive no federal, state, or other kinds of government funding.
Typically, failing to comply with language services mandates comes with a range of financial and legal consequences. Fines are only part of the equation, as a lack of language services can be viewed as discriminatory, resulting in civil liability. Additionally, a poor outcome resulting from a refusal or inability to provide mandated interpretation services can also lead to costly lawsuits, as well as substantial harm to a healthcare facility's reputation.
Does Your Healthcare Organization Need Reliable, Professional Medical Interpreters?
Ensuring access to a skilled medical interpreter is essential for all healthcare organizations. Along with improving the quality of care, long-term outcomes, and patient satisfaction, making language services available can actually reduce operational costs significantly. Plus, interpreters can ensure your healthcare organization is able to maintain a positive reputation, showing that it respects and values all patients.
At Acutrans, our medical interpreters take part in comprehensive training programs designed to ensure they're able to meet the challenges of the role. Additionally, every interpreter is HIPAA-compliant, handling all patient and facility information with the proper care and consideration, as required by law.
Our medical interpretation team is also well-versed in medical terminology, healthcare information, and patient confidentiality best practices. This allows them to act as a value-adding resource, ensuring they provide the highest-quality experience for all involved parties.
If you need dependable medical interpretation services, Acutrans can help. Along with on-site interpretation, Acutrans can also provide video remote and over-the-phone services in over 200 languages.
If you also require certified, notarized medical translations, Acutrans can provide you with what you need. You'll be able to provide clear and accurate information, discharge instructions, and more in the language your patient prefers, leading to higher degrees of understanding and treatment adherence, resulting in better outcomes.
If you need an interpreter or translator, the Acutrans team can offer a dependable, professional solution. Contact us for a free quote today.