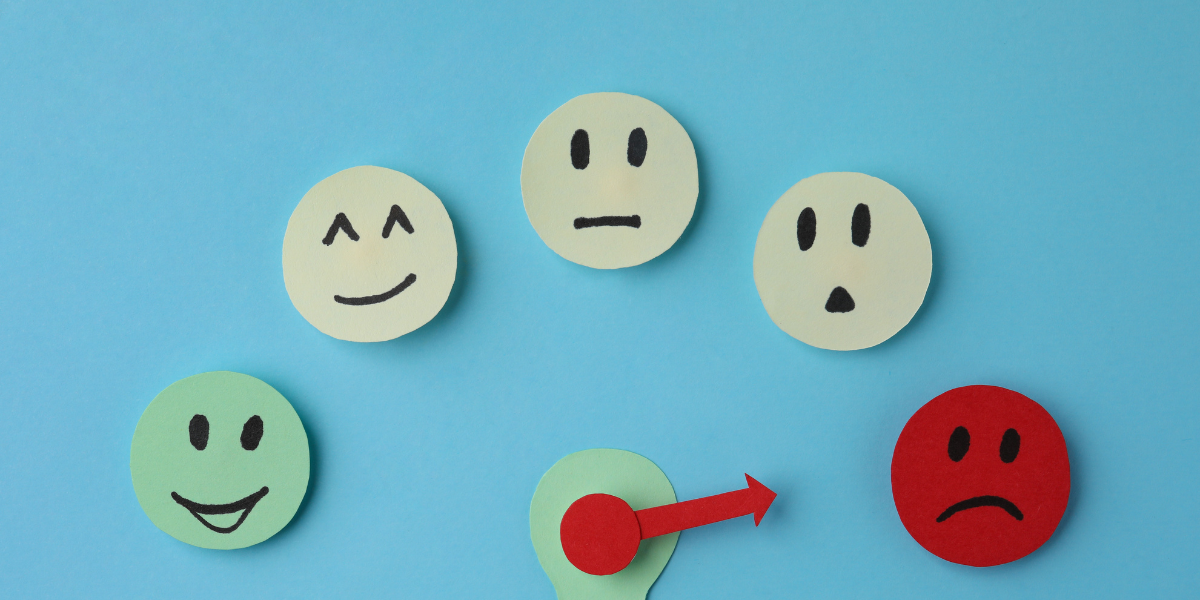 Artificial intelligence (AI) is reshaping nearly every industry, including healthcare. One of the advances that is particularly intriguing is Emotion AI. In the simplest sense, Emotion AI is a technology that can functionally detect emotions and act in response to them.
Since emotional intelligence is vital in the healthcare industry, Emotion AI could prove particularly valuable. Along with helping medical professionals with the interpretation of patient emotional states, the technology could make AI-based interactions feel more human. But its potential doesn't end there. Here's a look at what Emotion AI Is and how Emotion AI could shape the future of healthcare.
What Is Emotion AI?
Emotion AI – as well as affective computing – is a technology that detects, interprets, and responds to human emotional states. These solutions can identify emotional tones in text, audio, and video by analyzing various signals. For example, word choice in a chat may indicate a particular feeling. Similarly, specific vocal cues, gestures, or facial expressions can denote various emotions.
The use of Emotion AI usually leads to two outcomes. First, the emotions detected by the AI may determine how the technology responds when people are conversing directly with it. Second, Emotion AI tools can alert others involved in an interaction about the emotional state of another participant and potentially provide recommendations on how to navigate the situation more effectively.
Emotion AI and the Future of Healthcare
While Emotion AI has potential in a variety of industries, its potential use in healthcare is particularly intriguing. Here's an overview of some of the benefits Emotion AI may provide.
Increase Patient Engagement
Emotion AI has significant potential when it comes to boosting patient engagement. For AI chatbots, Emotion AI could allow the technology to adjust its responses based on detected feelings from patient statements or questions. During a telehealth appointment, Emotion AI could alert medical providers to shifts in the patient's mood and provide recommendations to ensure patient comfort and understanding. In those cases, Emotion AI functionally leads to a more empathetic experience for patients. Whether a chatbot is responding in an emotion-conscious way or providers are receiving information that allows them to adapt their communication style in real-time, it increases the odds of a positive interaction, enhancing the patient experience dramatically.
Create a Holistic Approach to Well-Being
Patient wellness involves more than treating a specific medical condition. Instead, ensuring their overall well-being should be the goal. And with Emotion AI, creating a holistic approach to well-being management becomes far easier. Emotion AI can help ensure that how a patient is feeling remains a continuous part of the equation. It creates opportunities to combine emotional state information with data regarding physiological conditions. Considering that emotional wellness can affect recovery from various conditions and is part of the ongoing impact of chronic illnesses, Emotion AI can essentially ensure the patient's feelings aren't accidentally overlooked. In turn, medical professionals can create holistic treatment options designed to address all the challenges a patient is facing, a strategy that can lead to better outcomes.
Design Treatment Plans Featuring Emotion AI Wearables
Many medical conditions are impacted by stress. Additionally, mental health conditions, chronic illnesses, and other medical concerns can have an emotional component.
By designing treatment plans that include the use of Emotion AI wearables, medical professionals can accomplish several goals. First, recording the data creates opportunities to ensure full awareness of a patient's emotional state during their daily lives, and that can often be revealing. Second, Emotion AI wearables could provide tips to patients based on real-time data, such as suggesting relaxation techniques when it detects high levels of stress.
Providing Better Patient Care Through Language Services
While Emotion AI is poised to benefit the healthcare industry, sound patient care requires more than the use of technology. Communication is a critical component of positive patient outcomes. As a result, ensuring language barriers don't disrupt the patient or provider experience is essential.
By partnering with a language services provider, healthcare facilities can ensure reliable and accurate communication. In turn, medical professionals are better equipped to meet the needs of patients, as well as offer a higher-quality experience.
If you need top-quality translators, Acutrans provides accurate certified document translations in 24 hours. Along with general transition, Acutrans has translation services designed specifically for the medical industry. Additionally, if you need dependable interpreters, Acutrans has programs to meet that need. Our experienced team offers video remote, over-the-phone, and on-site interpretation services that cover over 200 languages, including industry-specific interpretation services for the healthcare sector. Contact us for a free quote today.