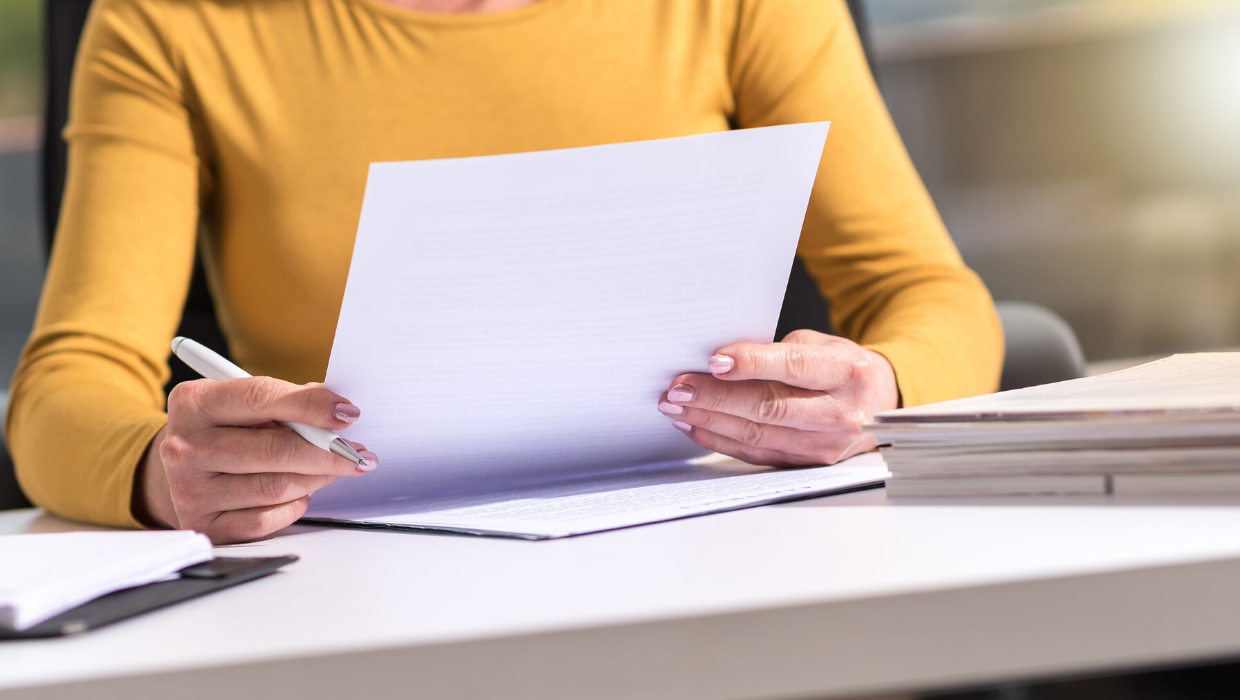 Can You Translate Your Own Documents for USCIS?
If you were born in one country and then emigrated to another one, chances are that you have needed—and will continue to need—personal documents translated for different purposes, such as for USCIS. As an immigrant in a new country, it's also very likely that you are bilingual or multilingual, most certainly with the language your documents are in and maybe even the language of your new home. Thus, you might have considered translating your own documents for USCIS or other situations to save time and money. However, you cannot translate your own documents for USCIS for the following reasons:
You Don't End Up Saving Any Time
Many people assume that there's nothing more to translation than being able to speak two different languages. This is simply not true, and if it were, translators would be out of a job, and online tools like Google Translate would be all that you ever needed.
The act of translation is not as simple as it seems at first glance. In fact, it requires a great deal of skill that only comes with time and experience.
Legal translation, in particular, is very difficult for bilingual people. If you want any documents translated for official purposes, such as for an application for a job or visa, you need a legal translation. These specially qualified translators pay attention to the tiniest details within documents and make sure to understand not just terminology, but also the legal systems across different countries. 
If you are a bilingual or multilingual person who tries to translate their own documents, you'll find that it takes a ton of time to research terms and understand what their translations would be in the target language. Plus, even if you do translate the document yourself, you'll end up needing to have it retranslated by a professional translation company because no government agencies (across the world) accept documents translated by the person submitting them. You'll have wasted time trying to do the job of someone else and then waiting for the other person to get the translation back to you. 
You Might Actually Have to Pay More Translating the Document Yourself
If you are not a professional translator, you will end up spending more money trying to translate the document yourself in most cases. It's extremely unlikely that you will craft a completely accurate and legitimate translation on your first try. You might print the translation and take it to a notary's office for notarization, only then to realize that you made a minor mistake somewhere. The loop of correcting your mistakes, re-printing all of your documents, and then running to and from government offices to notarize your translations will waste a considerable amount of time and money.
Certified translations are not as costly as you might think. The cost is often low enough that you would not bother wasting your time or money trying to translate the document yourself. 
There is no one price for all documents – pricing depends on the type of document, its length, and the language pair of translation. If you want a free certified translation quote for your documents, get in touch with Acutrans. We offer the affordable yet reliable and convenient certified translations you need.
Your Translated Document Is Invalid
Even if you managed to generate a flawless translation, it won't be valid for official use. Across the globe, government agencies don't accept any translated document unless a certified translator produced it. 
For example, when you apply for immigration to the United States, USCIS (United States Citizenship and Immigration Services) requires you to submit your travel documents in English. If the originals are in another language, USCIS standards dictate that you submit your original documents with officially translated documents in English, and the translations must come from a certified translator. The translator must include their certification along with their name, signature, address, and date of translation with the documents. 
It's unethical to translate your own documents in these cases, too, even if you were a certified legal translator. Since the documents are about you, you have a conflict of interest, which may end up affecting the translations. Even professional and certified translators often hire another person to translate their documents for them. The conflict of interest that arises otherwise would nullify the legitimacy of translation. 
If you require legitimate and affordable translations for any of your documents, choose the services of a reputable and reliable agency like Acutrans. Get a free quote for a USCIS-certified translation.
Why Choose Acutrans for USCIS Translations
Acutrans has been in the business of providing top-notch and certified translation and interpretation services for over two decades. Providing accurate and reliable language solutions to all, we have built a reputation for serving all of our clients, big or small, with the same level of utmost priority.
As an industry-leading agency, Acutrans currently employs over two thousand linguists for our services. That is how we are able to offer translations in more than 100 different languages.
At Acutrans, we believe in delivering quick and efficient language solutions without compromising on the quality. We offer one of the best turnaround times in the industry, too—if your document is less than 2,000 words, we promise to deliver it to you by the next business day! If you think that this short period could affect the quality of the translation, don't worry. With extensive proofreading and quality control measures, we ensure that every translation we deliver is 100% accurate. You can read more about our quality-assurance procedures in this article.
Get a Free Translation Quote
from Acutrans if you require quick, accurate, and affordable translation services for USCIS.