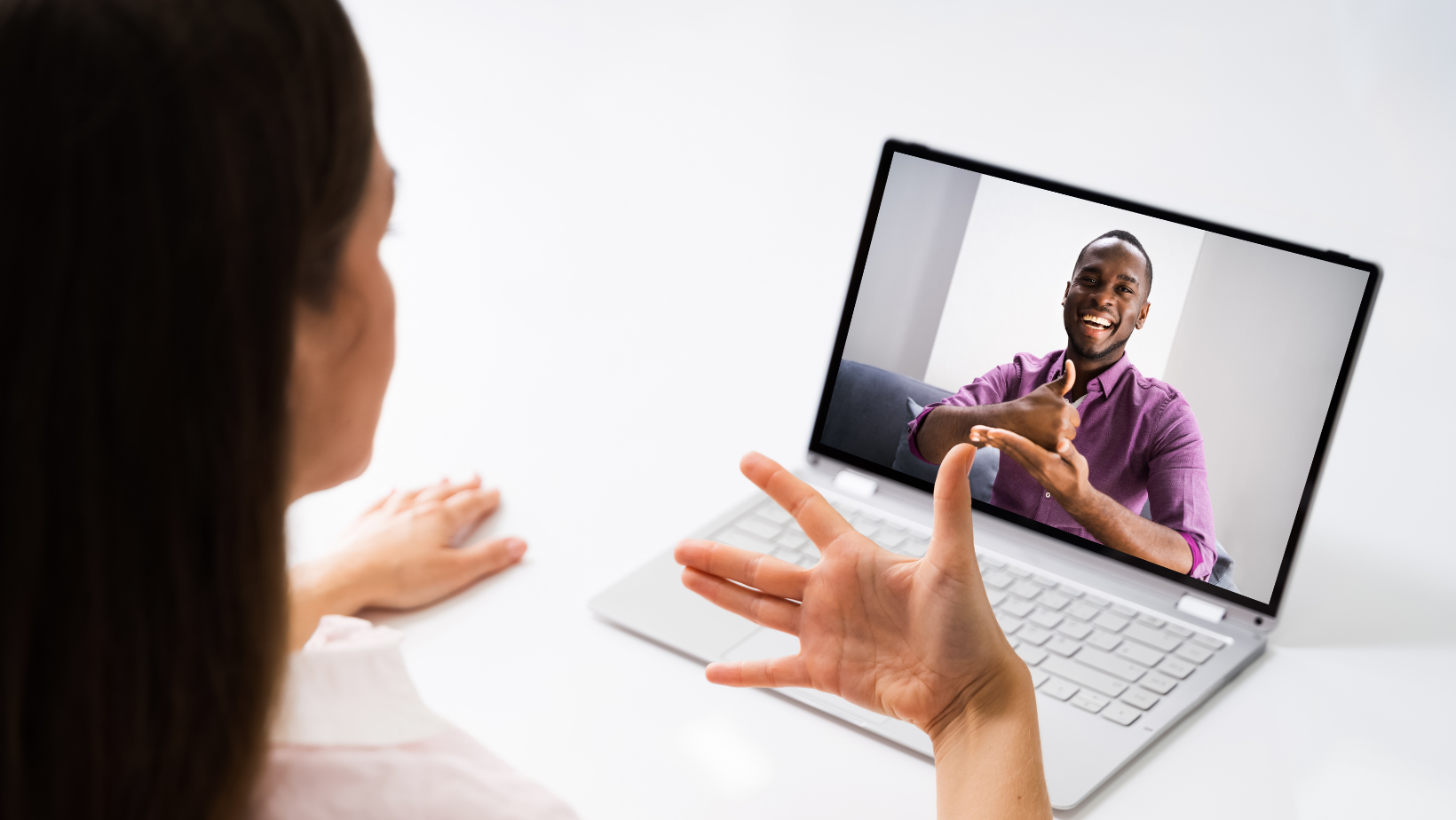 Approximately 37.5 million adults in the United States have some level of hearing difficulty. Among them, around 11.5 million have hearing impairments, ranging from challenges engaging in conversations to total hearing loss.
American Sign Language (ASL) often becomes a crucial part of the lives of those with notable hearing difficulties. Overall, around 1 million people use ASL as their primary method of communication. As a result, many people are interested in learning the language.
In today's digital world, online learning is increasingly popular due to its flexibility and accessibility. If you're interested in learning ASL, here's a look at some of the best programs to learn ASL online.
Best Programs to Learn ASL Online
Gallaudet University
An accredited liber arts college with an emphasis on the language and culture of the deaf, Gallaudet University structures all of its curriculum to address the needs of anyone with hearing difficulties. However, it also welcomes students who can hear clearly, making it an inclusive experience designed with everyone in mind.
Along with ASL basics courses, Gallaudet University has a range of intermediate, advanced, and specialty ASL classes available online. Plus, it offers synchronous and asynchronous online courses, giving students even more flexibility.
Ultimately, students can expect the same formal, college-level experience as they'd find with other language courses elsewhere. However, Gallaudet University's commitment to the deaf and hard of hearing community give their offerings something extra, making them a solid choice for anyone who wants to take a deep dive into ASL.
ASL Meredith
For those who are just starting out with ASL, ASL Meredith is a solid resource for learning the basics. There's a self-paced course that focuses on the fundamentals, giving learners a strong foundation that they can build upon over time.
The goal of ASL Meredith was to make ASL instruction accessible to those who didn't have the means to attend traditional sign language courses. There's multiple modules, instructional videos, quizzes, and practice assignments, all designed to help with signing, comprehension, and more.
Meredith also has a YouTube channel and Instagram account, giving people access to more tips, tricks, and instruction. Plus, those options can help you see if Meredith's style is a fit before you sign up for the beginner course.
Sign It! ASL
Designed for teens and adults, Sign It! ASL is a self-paced online course designed to not just teach ASL but to introduce others to deaf culture. Another benefit of this program is that multiple sign language professionals will sign the same words, phrases, and sentences, making it easier to see how different styles play a role in signing.
Sign It! ASL also incorporates some humor into the coursework, making it engaging and entertaining. There are also quizzes to let someone test their progress as they learn the basics.
Start ASL
Modeled after the classroom experience, Start ASL uses three course levels to help students hone their signing skills. Every level is divided into several modules, allowing learners to move at their own pace along the way.
One bonus of using Start ASL is that the program focuses on conversation practice. For online learners, they make this easier through the associated Facebook Group, ensuring students can connect with one another to practice signing.
Essentially, Start ASL focuses on natural communication over anything else. For those who want to get the conversational aspects of ASL down as quickly as possible, that can make this option an excellent choice.
American Sign Language University
American Sign Language University (at Lifeprint.com) is a free resource that can help ASL beginners get their footing. The site was created by Dr. William G. Vicars, Ed.D. (who goes by Dr. Bill), a tenured professor of ASL and Deaf Studies at Sacramento State University.
When it comes to instructional quality, ASLU is hard to beat. Just keep in mind that the site design is incredibly antiquated, receiving little (if any) updates since its creation in 1997. Still, if you can overlook the outdated appearance, there's plenty of exceptional information available. Plus, you can learn more by heading to Dr. Bill's YouTube channel, where new videos are still posted with great regularity.
Do You Need Reliable ASL Interpreters or Other Language Services?
Finding a dependable language services provider is essential for companies, limited English proficiency individuals, and ASL users alike. If you're looking for reliable ASL interpreters, Acutrans can help. Acutrans provides top-tier ASL interpretation services on-site and video remote, including in specialty areas like medical interpretation or legal interpretation.
Acutrans can also cover other language services needs. Along with on-site and video remote interpretation, over-the-phone interpretation is available in over 200 languages. Additionally, Acutrans can provide certified document translations within 24 hours, including general translations and legal, technical, and medical specialty services.
If you need language interpretation or translation services, the Acutrans team can provide a fast, professional solution. Contact us for a free quote today.