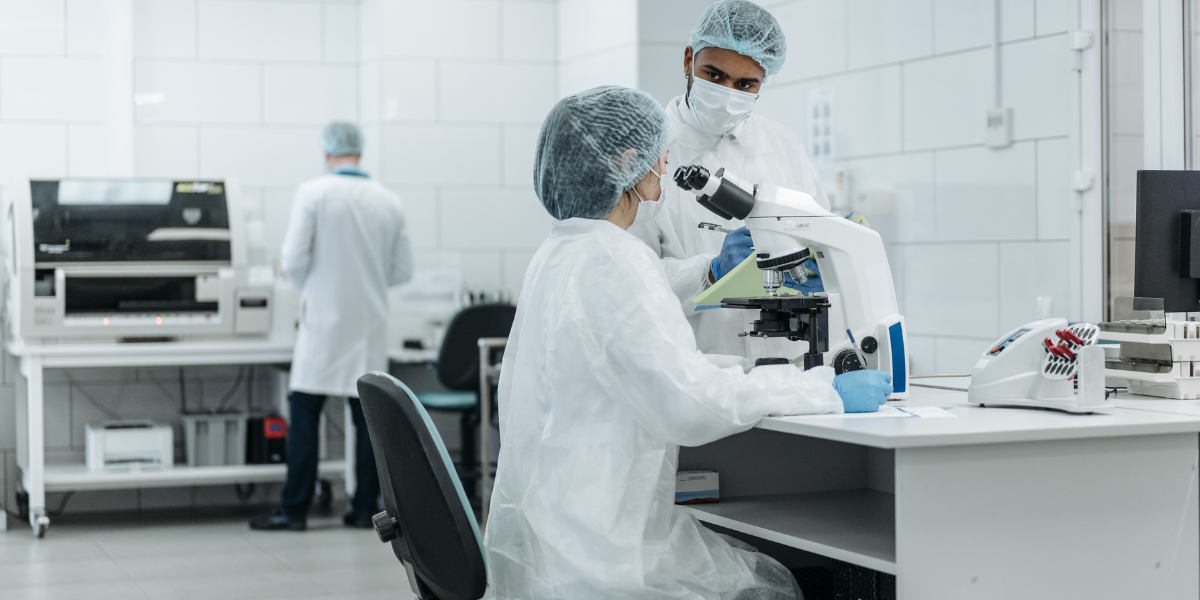 Machine learning has already transformed several industries, including healthcare. The application of machine learning in healthcare has the potential to improve patient outcomes, reduce costs, and streamline operations.
By using machine learning, medical facilities can analyze vast amounts of data, identify patterns, and make predictions, allowing healthcare providers to make better decisions and offer more personalized care. Here are 12 examples of machine learning in healthcare.
12 Examples of Machine Learning in Healthcare
1. Microsoft's Project InnerEye
Project InnerEye aims to use machine learning to analyze medical images to distinguish healthy tissue from tumors. The technology takes advantage of 3D radiological images, creating opportunities for healthcare providers to develop more effective treatment or surgical plans. This leads to increasingly precise medical treatment. Plus, by streamlining and automating image analysis, it could provide critical support as the demand for healthcare grows.
2. PathAI
PathAI leverages machine learning technology to facilitate more accurate and faster diagnoses by pathologists. The company's artificial intelligence (AI) tools assist with compiling patient information, sample processing, and optimizing other tasks within the drug development and clinical trials landscape. Alongside a network consisting of biopharma organizations, laboratories, and clinicians, PathAI has access to the necessary resources to offer pathways toward more effective patient treatments.
3. Ciox Health
Ciox Health utilizes machine learning to power its Datavant Switchboard platform, providing healthcare professionals with faster access to patient data. Customized controls can be developed within the solution, allowing staff to request specific types of data. Ciox Health ensures compliance with privacy rules to keep electronic health records secure.
4. Beta Bionics
Beta Bionics is designing and developing a wearable "bionic" pancreas, which it calls iLet. The innovation is meant to alleviate stress for patients with Type 1 diabetes. iLet continuously monitors blood sugar levels, eliminating the need for patients to track their levels manually.
5. Tempus
Tempus is harnessing machine learning by using the technology to gather and analyze mountains of clinical data in order to personalize treatment plans for patients. Additionally, it's capable of reviewing patient information to accomplish specific goals, such as matching patients to clinical trials.
6. MD Insider
The platform developed by MD Insider employs machine learning to improve the accuracy of pairing patients with doctors. Through the collection of data from numerous institutions, machine learning algorithms analyze physician variables such as experience and service quality. This approach enables health networks to connect patients with doctors capable of offering treatments that align with their unique requirements.
7. ConcertAI
ConcertAI applies machine learning to examine oncology data, delivering valuable insights that enable oncologists, payers, pharmaceutical firms, and providers to implement precision health and medicine. The company's RWD360 product functions as a comprehensive tumor clinical data repository, providing healthcare professionals with the necessary demographic and clinical information to customize treatments.
8. Tebra
Tebra's Kareo platform is a cloud-based clinical and business management solution designed to support the tech and business needs of independent medical practices. Organizations can transition patient and financial data to Kareo's platform, and simplifying record management and transaction completion. Additionally, Kareo employs AI technology to automate repetitive tasks, reducing operational costs and saving time for practitioners.
9. Subtle Medical
Subtle Medical employs machine learning – as well as AI and deep learning – as a means of producing clearer images for radiologists. Using SubtleMR, the solution eliminates image noise and focuses on the areas being examined, allowing the system to generate higher-quality images. This streamlines the examination process for radiologists, enabling faster diagnoses and treatment for patients.
10. Insitro
Insitro is combining computational biology and machine learning to increase the efficiency and cost-effectiveness of drug development. The company builds predictive models from massive biological data sets, then applies machine learning to identify crucial trends, such as new disease subtypes. The solution also helps health professionals, ensuring they can make adjustments to drugs and medicines to better protect patients during their healing journey.
11. Pfizer
Pfizer is harnessing IBM's Watson AI technology to conduct immuno-oncology research focused on how the immune system fights cancer. The partnership gives Pfizer the ability to review and analyze vast amounts of patient data, making it possible to gather faster insights on how to produce more effective treatments.
12. BioSymetrics
BioSymetrics leverages its AI and machine learning platform to help healthcare companies analyze substantial amounts of data to develop precision medicine. Through BioSymetrics' Elion platform, the company can harness information in millions of relevant records and disease models, making it possible to deliver compelling insights on pathways that can improve treatments.
How Translators and Interpreters Enhance the Patient (and Provider) Experience
Ultimately, machine learning is reshaping the healthcare landscape, but it isn't the only crucial part of the equation. Effective communication enhances the patient and provider experience significantly, leading to higher-quality treatment. By partnering with a professional language services provider, medical facilities can improve patient communication regardless of a patient's language needs.
If you're looking for top-tier translators to support your medical facility, Acutrans offers accurate and certified document translations in 24 hours, including translation services specifically for the medical sector. Additionally, if you need skilled interpreters, Acutrans also meet that need. Our video remote, over-the-phone, and on-site interpretation services cover more than 200 languages, and we offer industry-specific interpretation services for the healthcare sector. Contact us for a free quote today.