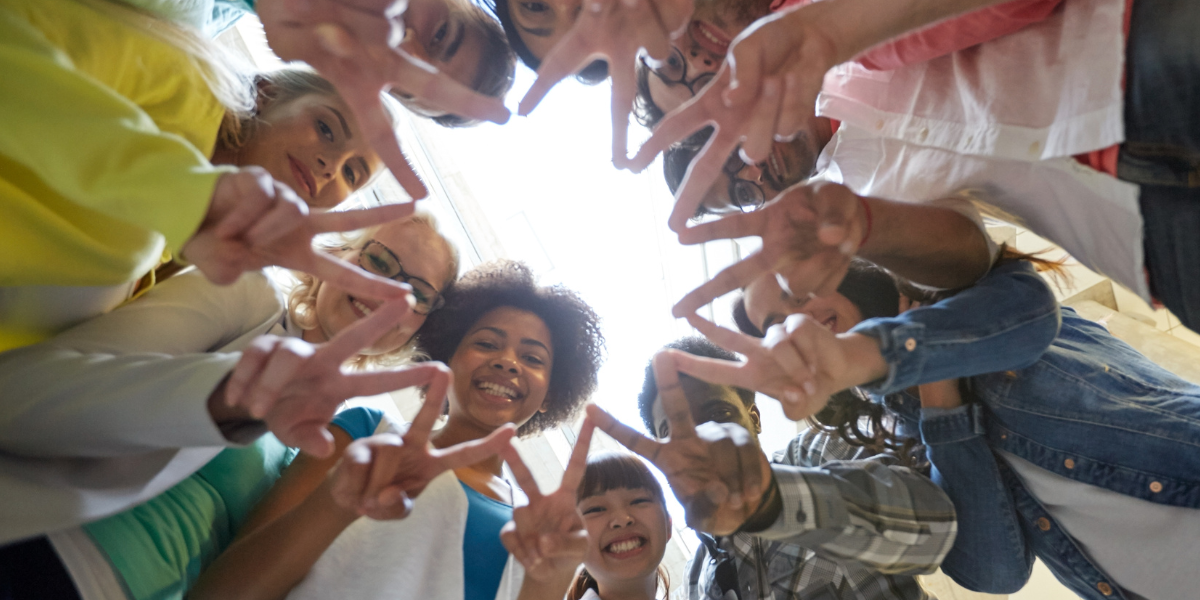 Non-verbal communication does a lot to convey messages as people engage with one another. The issue is that many types of body language and gestures don't have the same meaning in every culture. While some of the differences aren't problematic, others can cause trouble. For example, a gesture that's positive in one culture could be rude in another. By understanding how non-verbal communication varies across cultures, it's easier to avoid potential issues. Here is a look at gestures that mean different things in various parts of the world.
Gestures That Mean Different Things in Different Cultures
Thumbs Up
In American and most European cultures, giving someone or something a thumbs up is a sign of approval. As a result, it's interpreted as a positive or friendly sign in those countries in most cases. At worst, in the United States and Europe, a thumbs up may indicate sarcasm, but even that isn't likely to offend.
However, in some Asian and Islamic countries, a thumbs-up is a rude gesture. It's akin to giving someone the middle finger in the United States, making it profane in those nations. Additionally, while a thumbs-up isn't rude in Australia on its own, it can become an inappropriate gesture if the hand is moved up and down while the thumb is up.
Peace Sign
Generally, extending the middle and index finger together is known as the "peace sign," and it's considered a friendly gesture in the United States and many other countries. However, if the hand is presented with the back of the hand facing out, that's rude in the United Kingdom. It's considered taunting or aggressive, not unlike extending just the middle finger in the United States.
Pointing with Index Fingers
While pointing at something with your index finger isn't an issue in North America, Europe, and many other countries, it's not a gesture you want to make in some Asian nations. In many parts of Southeast Asia, using just one finger to point is considered rude. As a result, it's best to use your full hand with all fingers pointing in the same direction together instead.
The Okay Sign
The okay sign is widely seen as a positive gesture in countries like the United States, but not all cultures view it the same way. For example, in Brazil and certain Middle Eastern countries, it's considered offensive.
The reason why the gesture is rude does vary depending on location. In Turkey, the okay sign is connected to a particular sexuality, so it can be taken as inappropriate or an insult by the other party. In Brazil, the okay sign is similar to giving someone the middle finger in the United States.
Nodding Your Head
In many countries, nodding your head is similar to saying "yes." However, that's not always true across all cultures. There are countries where a single nod can mean "no," including Greece and Turkey. Even repeated nods mean "no" in Bulgaria, while a side-to-side shake there means "yes."
Hang Loose or Rock On Sign
The hang loose or rock on sign – where the index and pinky finger are extended, and the others are curled in – is another gesture that's primarily viewed as positive in the United States. But in some countries like Italy, it's actually quite rude. Essentially, it's a gesture that's related to a castrated bull often used as a signal of a man whose wife is cheating on him and that the infidelity is public knowledge.
Beckoning Finger
Using the index finger to make a come-hither motion is usually interpreted as playfully naughty at worst in the United States. But if you're in The Philippines, the gesture isn't well received. Generally, using a beckoning finger is how people summon animals in The Philippines, so using it with a person is considered insulting or demeaning.
Similarly, doing a similar beckoning motion with all fingers is problematic in some parts of the world. For example, it's considered rude in South Korea, mainly for the same reason the finger version is inappropriate in The Philippines. If you're in Singapore, that gesture actually means "death," which is why it is generally viewed as rude.
Do You Need a Capable Translator or Interpreter?
While non-verbal communication is a critical component when engaging with people from other cultures, being able to overcome language barriers is undeniably essential. If you need to communicate with a diverse population, partnering with a top-quality language services provider makes it as easy as possible.
Acutrans provides high-quality certified document translations in 24 hours and offers post-editing machine translation and localization services. The Acutrans team also has interpretation programs and can cover over 200 languages. Over-the-phone, video remote, and on-site interpretation services are all available. Contact us for a free quote today.