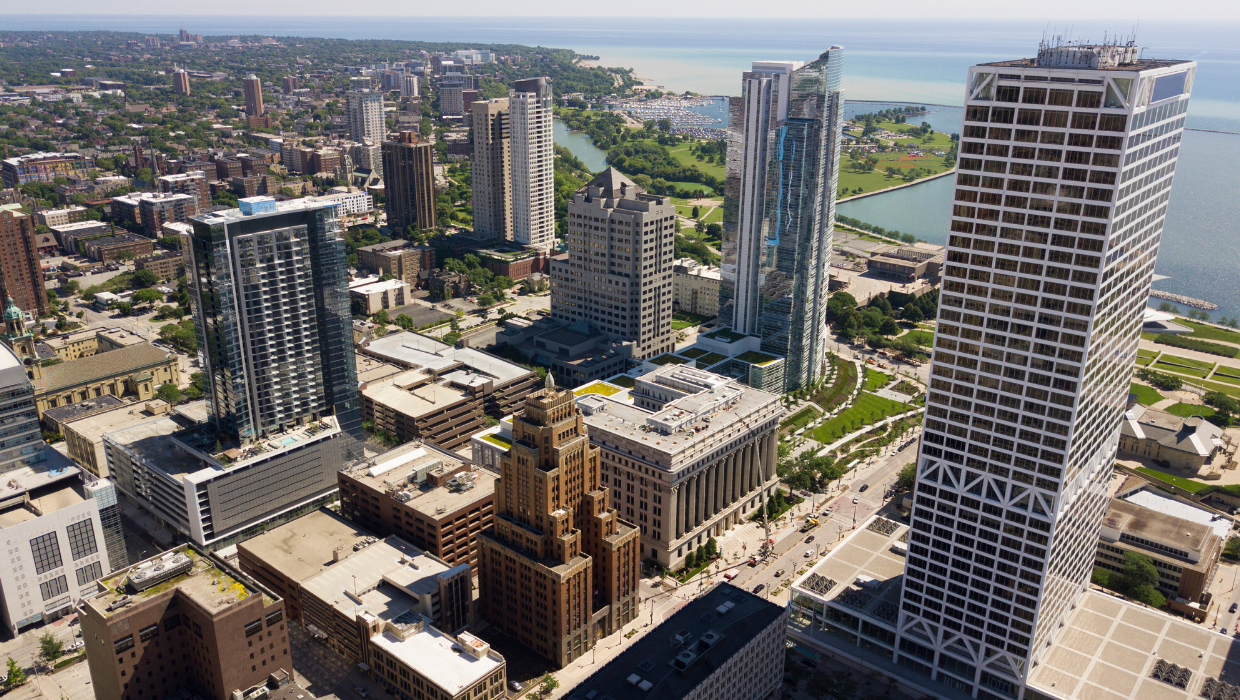 How to find Interpretation Services in Milwaukee, WI
Milwaukee, WI: The "Brew City" of America
Milwaukee is the largest city in the state of Wisconsin. Known as "Brew City", it has a rich brewing heritage spanning nearly two centuries. Between 1846 and 1854, many German immigrants arrived and settled in the still-growing town. They brought with them advanced industrial knowledge and technologies and went on to set up a host of manufacturing industries. Milwaukee soon became a hub of machinery, foundry, and metalworking. 
The Germans also brought with them their love for beer and set up breweries inside the city. [1] Thus, Milwaukee became the center of beer brewing and grain trading, and it's kept that reputation to this day. Even the name of the city's Major League Baseball team—the Milwaukee Brewers—pays homage to the city's brewing heritage.
After the 1970s, manufacturing stopped dominating Milwaukee's economy. Those traditional industries of heavy machinery, engines, tools, and brewing still survive to this day. However, the majority of the city's economy has shifted to the services sector. Fields such as banking, health care, retail sales, and insurance now employ many of Milwaukee's working class. [2]
The population of Milwaukee is very diverse. According to the 2010 census, Non-Hispanic White residents make up 37% of the population while African-Americans make 40%. The next-most-dominant ethnicity is Hispanics/Latinos, making up 17.3% of the entire population, while Asians account for 3.5% of residents. [3]
With a diverse group of people working and living in Milwaukee, there is often a need for interpretation services within the city. The most common requests involve interpretation services between English and Spanish owing to the number of Spanish-speaking citizens.
If you require interpretation services in Milwaukee, Wisconsin, you have no need to worry. Finding an interpreter in the city is easy—provided that you know where to look.
Acutrans: Providing the Best Interpretation Services in the Milwaukee Area
For over 20 years, Acutrans has served the Milwaukee and Chicago areas with the best in translation and interpretation services. With a focus on providing accurate, timely, and reasonably-priced translation and interpretation, we have helped our clients cut down on costs and grow their businesses in both local and international markets. We take great pride in delivering reliable, customized and convenient language solutions to all of our clients, big or small.
Why You Should Choose Acutrans
When you choose Acutrans, you get:
Extensive Language Coverage (200+ Languages)
Our team of professional interpreters can help you to communicate effectively with people from all around the world, no matter what language they speak. We offer interpretation services for a wide variety of languages – over two hundred, to be precise. We even offer American Sign Language (ASL) interpreters who allow you to communicate with mute, deaf, or hard of hearing people. No matter who you need to communicate with, Acutrans will deliver a competent interpreter that will break down any communication barriers that exist between you and the other party to enable seamless communication.
Professional Interpreters with Experience
Acutrans places the utmost importance on the accuracy and reliability of our services. After all, there's a reason why we've incorporated the term "accurate" into our company name.
We can only deliver the high-quality and accurate services we pride ourselves by when our interpreters understand and follow our vision. This is why we carry out stringent evaluation processes for every interpretation and translation candidate that applies to our agency. Only the most knowledgeable and skilled professionals make it through our careful evaluation program.
If the applicant wants to make it to our industry-specific teams of translators or interpreters, in particular, they have to go through a detailed training program and pass certain tests before they are ready to serve our clients.
Over our 20 years of experience, we have built a team of over 2,000 professional translators and interpreters to provide quality language solutions to our clients.
Industry-Specific Certified Interpreters
Every interpretation job is different. While you can use a bilingual foreign exchange student to communicate with a friend from abroad, you can't trust the same bilingual student to interpret effectively in the Emergency Room of a hospital. Certain interpretation situations absolutely require the services of a professional.
In the case above, you would require the services of an interpreter who is certified and trained in the field of healthcare. The interpreter will have detailed knowledge of the medical terms that doctors use, as well as the experience to follow proper protocols while they are on the job. The interpreter must be aware of and follow HIPAA guidelines to maintain doctor-patient confidentiality.
With Acutrans, you can choose to book certified and trained interpreters for a long list of different industries. We offer our services in the fields of education, health care, legal, finance, entertainment, manufacturing, marketing, and technology. No matter in the industry in which you work, Acutrans will deliver a capable interpreter to assist you in communication.
How You Can Use Our Services
Acutrans offers interpretation services through 3 different mediums.
On-Site Interpretation Services at Acutrans
The age-old method of interpretation (using an interpreter who is physically present with you and the other party you're communicating with) has proved its effectiveness time and time again. If you plan to communicate with someone who does not speak your language, it's a good idea to hire an interpreter in advance. Call us and book an interpreter, and we'll take care of the rest. On the day of the assignment, we will deliver the interpreter on-site, exactly when and where you need them.
We offer all styles of in-person interpretation – consecutive, simultaneous, and conference. Just let us know beforehand so we can make the proper arrangements.
Remote Interpretation Services at Acutrans
Our time in the industry has taught us that interpretation needs often pop up without any warning. If that's the case with you, you need not worry. With our always-online, remote interpretation services, Acutrans has you covered. 
As long as you have a cell phone with an internet connection, you can use our video remote interpretation (VRI) services to video call one of our remote interpreters for their services. 
If the internet connection is not reliable, you can always fall back to our over the phone interpretation (OPI) services. Give us a phone call, and we will connect you to one of our excellent interpreters.
No matter which medium of communication you need, Acutrans will deliver. If you're looking for a professional interpreter in Milwaukee contact us to get a free quote.