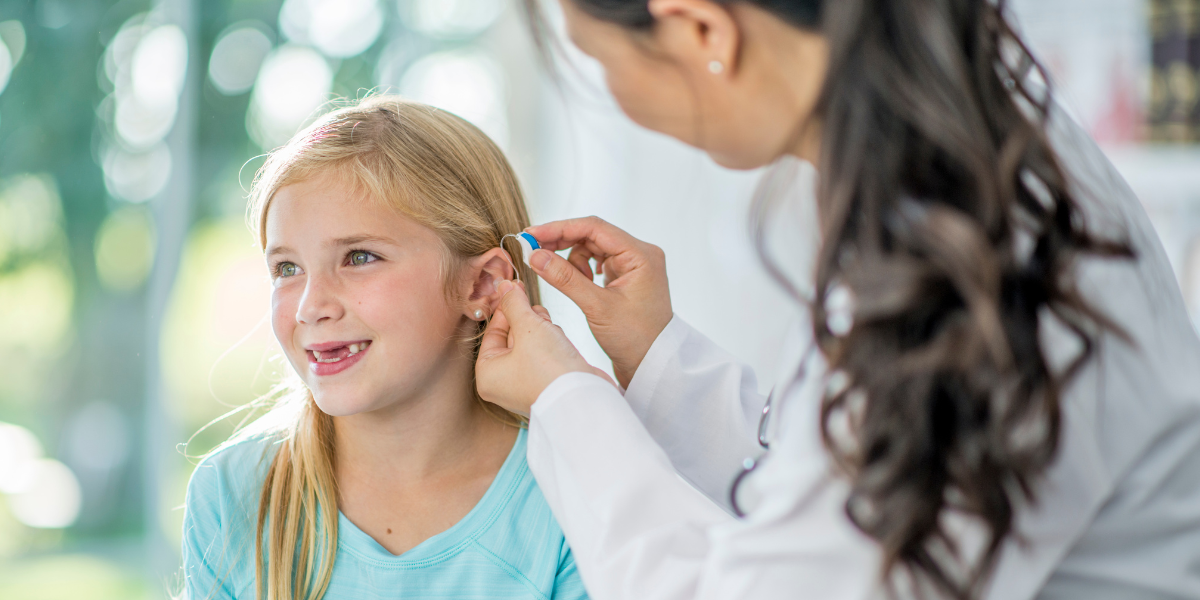 Many people are familiar with the concept behind 3D printing. Some relate the technology primarily to the manufacturing industry, allowing companies to produce various goods or components more quickly. Others associate it with jewelry and crafts, and even some home décor. However, 3D printing is making waves in the medical sector. One clear example is the production of hearing aids.
Hearing aids are small electronic devices that those with hearing difficulties wear in or behind the ear. Generally, according to the National Institute of Health, they include a microphone, amplifier, and speaker. Those components are placed in a relatively small casing, also referred to as a shell. Often, the better the shell fits the shape of a person's ear when the hearing aid is worn, the better the result.
Since every person is physically different, a single hearing aid design won't provide a suitable fit for all people. While creating an exceptional fit was previously relatively cumbersome, 3D printing has changed that equation. Here's a look at how 3D printing revolutionized the hearing aid.
The Beginning of the 3D-Printed Hearing Aid
Generally speaking, 3D-printed hearing aids aren't new. Companies like Sonova began using 3D printing technology to mass produce custom-made hearing aids near the beginning of the millennium. As a result, the approach has been in use for about 20 years.
For companies that were at the forefront of using the technology in this manner, the potential gains were clear. When the fit is better, it reduces unnecessary earpiece movement and prevents slipping. Plus, when seated properly, the sound quality is significantly improved. Finally, 3D printing had the ability to dramatically decrease production times and reduce the cost of creating the devices, giving companies that pursued the approach a potentially distinct advantage over those using the previous processes.
How 3D Printing Revolutionized the Hearing Aid
Before 3D printing technology was in place, creating custom hearing aids was a cumbersome process. Modelers would need to make the shells by hand, a process that was both time-consuming and expensive. With 3D printing technology, the process is automated. Plus, it offers exceptional precision. A digital model of the perfect fit is designed based on laser-scan images or silicone impression mold of the person's ear. Then, the design is printed using flexible but sturdy materials.
After creating the shell, the needed components are added to provide the required capabilities. Often, the result isn't just functional; it's also more comfortable and offers a better overall experience due to the exceptional fit.
Another benefit of the 3D printed approach is the increase in manufacturing speed. Custom-fit hearing aids can be produced far quicker since it relies on machines instead of modelers. The exact printing times can vary, but completing a new hearing aid for a specific patient in less than a day is genuinely possible.
Plus, 3D resin printers can print multiple custom hearing aids simultaneously. Depending on the size of the build plate, dozens can potentially be positioned side-by-side, allowing them to all get produced during a single print cycle. As a result, some companies can make a million custom-fit hearing aids each year.
With 3D printing, companies also avoid material loss that would otherwise increase the cost of creating custom hearing aids. Previously, modelers worked with a block of the shell material, essentially carving away pieces to create a suitable fit. Anything that was scrapped off functionally became wasted material.
3D printing doesn't result in as much material waste. Typically, the only removed material involves support struts that ensure the print attaches to the build plate and remains stable throughout the process. While that means the process isn't waste-free, there's far less material loss overall.
Why 3D Printed Hearing Aids Aren't More Well-Known
While 3D-printed hearing aids have been on the market for essentially two decades, not everyone is aware that they're an option. Generally, behind-the-ear hearing aids don't require a custom fit, so many still consider them a solid choice for correcting hearing challenges. As a result, that's prevented 3D-printed hearing aids from dominating the market.
Additionally, the evolution of 3D-printed hearing aids isn't broadly publicized. Since that's the case, there's less awareness about the availability of these custom-fit solutions. However, the landscape changes every year, and in time, 3D-printed hearing aids could become the go-to approach for people who need the devices.
Do You Need a Sign Language Interpreter?
Many individuals that experience hearing difficulties rely on sign language to communicate. As a result, having accurate sign language interpretation is essential for many organizations. At Acutrans, our team of American Sign Language (ASL) interpreters has the expertise and professionalism needed to meet your sign language interpretation needs, allowing conversations to proceed smoothly while ensuring accuracy.
If you are looking for a skilled, professional interpreter, Acutrans can help. Along with interpretation services that cover over 200 languages, Acutrans can provide certified, notarized translations in 24 hours or less. If you need a sign language interpreter, the Acutrans team can offer a fast, affordable solution. Contact us for a free quote today.