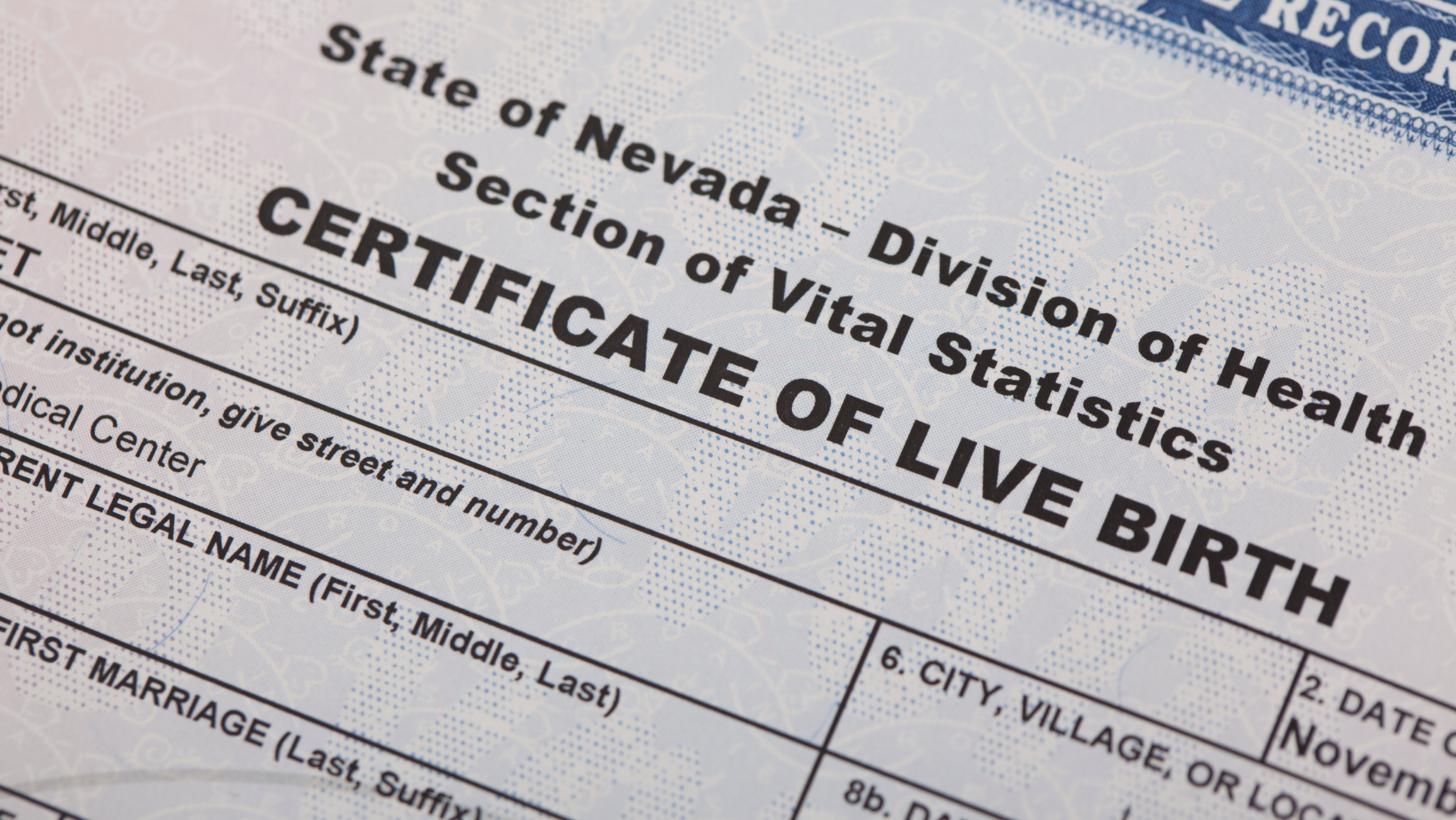 If you're preparing to immigrate to the United States, you'll need to provide a substantial amount of documentation to U.S. Citizenship and Immigration Services (USCIS). Among the requirements is documentation that proves your identity. While it's easy to assume that a foreign language birth certificate would be fine, that isn't the case. Instead, a translated birth certificate is a must.
Knowing that, you'll likely wonder, "Do I need a certified translator for birth certificates or are other approaches allowed?" If you're asking that question, here's what you need to know.
Do You Need a Certified Translator for Birth Certificates?
As mentioned above, foreign language birth certificates don't meet USCIS requirements for immigration. Instead, a "full English translation" is required.
If you're skilled with English, you may assume that you can handle it yourself. However, even if you'll be part of the 47 percent of newer immigrants (those in the country five years or less) who are English proficient, translating your own birth certificate for the immigration process isn't allowed.
USCIS rules also state that the translations must come from a "competent" source. While that may seem to indicate that anyone properly fluent can tackle the translation, the USCIS requirement actually means you'll want a professional translation.
Additionally, the process of providing an accurate birth certificate translation is typically more involved than people expect. It requires more than simply translating the words and putting them on a fresh document. Instead, every piece of translated text needs to be in the exact same spot as the original, ensuring the format is a match, too.
Finally, the translator has to assert their competency formally. That's why fluency is a critical factor. Failing to fully capture and accurately translate the content of the birth certificates can come with penalties, both for the person immigrating and the translator themselves. By working with a certified translator, the odds of accuracy go up, ensuring the immigration process moves forward as seamlessly as possible.
How to Find a Certified Translator for Birth Certificates
When you're in need of a certified translator for a birth certificate, you need to focus on professional, reputable language service providers who can handle your request quickly. Ideally, you want to choose a USCIS-approved translation service, ensuring the translator isn't just certified but understands the intricacies of creating accurate birth certificate translations for USCIS.
As mentioned above, the birth certificate translation has to contain fully translated text while maintaining the same formatting. By keeping the layout consistent, it allows USCIS to easily assess both documents, streamlining the review process.
Along with the translation, a certification from the translator is also required. By choosing a reliable birth certificate translation service, you'll get the proper documentation to meet that requirement. Typically, the statement will be printed on letterhead noting the language service provider. Additionally, it'll contain contact details for the translator and an original signature, ensuring it meets all USCIS requirements.
Essentially, by choosing a USCIS-approved translation service like Acutrans, you can ensure your translation is accurate. Plus, at Acutrans, we can complete your translation in less time, ensuring you'll have critical documentation as soon as possible. Finally, you'll get a digital copy of your translation for electronic submissions along with four printed hard copies, ensuring you have copies for your records or other purposes.
How to Get a Birth Certificate Translation Through an Acutrans Certified Translator
Finding a reliable, professional translation service for birth certificates is crucial if you're immigrating to the U.S. If you need an accurate birth certificate translation quickly, Acutrans can meet your needs efficiently, and at a price you can afford.
Simply request a free quote to get the process started. You'll provide your contact information, list the source and target language, and upload a digital copy of your birth certificate. Plus, you have the option of including additional documents for translations, allowing you to handle all of your translation needs at once.
After receiving your request, a translator reviews the materials and provides a price estimate and a completion timeline. Once it's approved, the birth certificate translation process begins. When it's complete, you'll receive your digital copy, as well as the certification, immediately. Hard copies are mailed to the provided address right away, ensuring they reach you as quickly as possible.
Need Other Language Services? Acutrans Can Help!
Acutrans provides a range of interpretation and translation services, making it easy to ensure your language services needs are covered. Along with USCIS-approved birth certificate translations, Acutrans can provide high-quality certified document translations in other categories, including medical, legal, and technical.
If you're looking for a skilled interpreter, there are several options available. Acutrans offers interpretation services – including on-site, over the phone, and video remote – in 200 languages, ensuring you can get the language support you need with ease. 
Contact us for a free quote today.