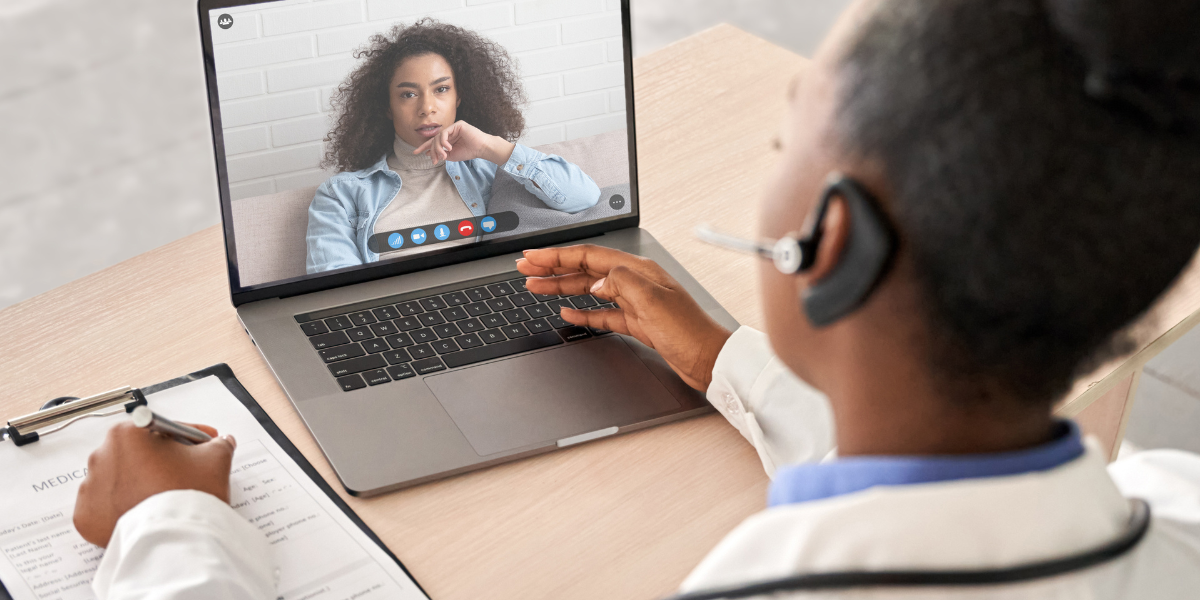 Ensuring accessibility is critical in medical facilities, which makes video interpreting in healthcare such a valuable offering. With video medical interpretation, ensuring effective communication in telemedicine is easier. Patients and providers can share information with greater ease, leading to fewer misunderstandings and better overall outcomes.
However, like all technology-supported language services solutions, there are pros and cons of video interpretation. Here's an overview of the advantages and challenges of video medical interpretation, as well as why partnering with a leading language provider for remote video language services is the best option for offering this type of language support.
Advantages and Challenges of Video Medical Interpretation
Benefits of Video Interpretation
Medical video interpretation provides healthcare facilities and patients with a wide array of benefits. Typically, the most obvious gain is the ability to communicate more effectively. Both providers and patients can use their preferred language throughout the conversation, reducing the impact of language barriers and making miscommunication less likely.
However, video remote interpretation also provides many other benefits, including some beyond what's capturable with alternative interpretation solutions. Here are just a few of them:
High Availability: With video medical interpretation, overcoming language barriers in telemedicine is simple, even when services are needed at the last minute. With the right language services provider, you can connect to an interpreter in mere seconds, allowing healthcare providers to enhance language accessibility during urgent or unplanned situations.
Visibility with Less Risk: If a patient is contagious, inviting an interpreter into the room could be risky. However, turning to phone-based interpretation isn't necessarily ideal, as it doesn't allow interpreters to factor in non-verbal communication. Fortunately, video interpretation strikes a happy medium, avoiding unnecessary exposure to contagious illnesses while allowing non-verbal communication to be observed and factored into the discussion.
Flexibility: Video medical interpretation services are accessible through a wide array of devices, including desktops, laptops, tablets, and smartphones. As a result, medical facilities and patients can connect using whatever device they prefer, including when they're out of the office or away from home.
Access to Trained Professionals: With a leading language services provider by your side, you're not just enhancing telehealth with video interpretation; you're ensuring that the interpreters are top-quality. You can get access to interpreters with the necessary degree of fluency and proper understanding of medical terminology. Plus, they'll align their approach with patient privacy best practices and regulations, ensuring all information is treated correctly and confidentially.
Challenges in Video Interpretation
While there are many benefits associated with medical interpreting via video, there are also challenges in medical video interpretation. While most aren't so problematic as it makes using this solution unwise, it's critical to understand what can occur. That way, healthcare organizations can plan for the potential difficulties, allowing them to mitigate as many as possible.
Here is a list of potential challenges in video interpretation:
Technical Difficulties: Since video interpretation relies on technologies like computers and smartphones, as well as internet connections, technical problems can occur. Disconnects or stuttering may happen if internet speeds aren't suitable, and some devices may struggle to stream video clearly.
Less Personal: While video interpretation allows everyone to interact at a deeper level compared to phone-based solutions, the experience is often less personal than if in-person interpretation was provided on-site.
Distractions: While conducting telemedicine sessions in private offices usually means distractions are limited, video interpretation in busier environments can make focusing difficult. Background noise and passersby may draw the attention of participants, and that can make effective communication more difficult.
Improving Patient Care Through Leading Video Medical Interpretation Services
Telehealth language access is often challenging for medical facilities to provide on their own. Fortunately, by partnering with a leading language services provider, accessing experienced video medical interpreters is simple.
At Acutrans, our team members undergo robust training and leverage video interpretation best practices and a patient-centered video interpretation approach to achieve excellent results. Additionally, quality assurance in video interpretation is always part of what's offered, allowing us to continuously exceed expectations. The skilled Acutrans interpretation team covers more than 200 languages, including through a sector-specific interpretation program for the healthcare industry. Along with video remote interpretation, on-site and over-the-phone services are available, allowing our team to meet a wider variety of needs.
Additionally, if your healthcare facility needs top-quality translators, Acutrans provides certified document translations in 24 hours. Along with general transition, we offer a translation program designed explicitly for the medical industry, making it the perfect choice for communicating with patients. By partnering with a leading language services provider, you're ensuring that your healthcare facility can offer the best patient experience possible. If you're ready to experience the Acutrans difference, contact us for a free quote today.