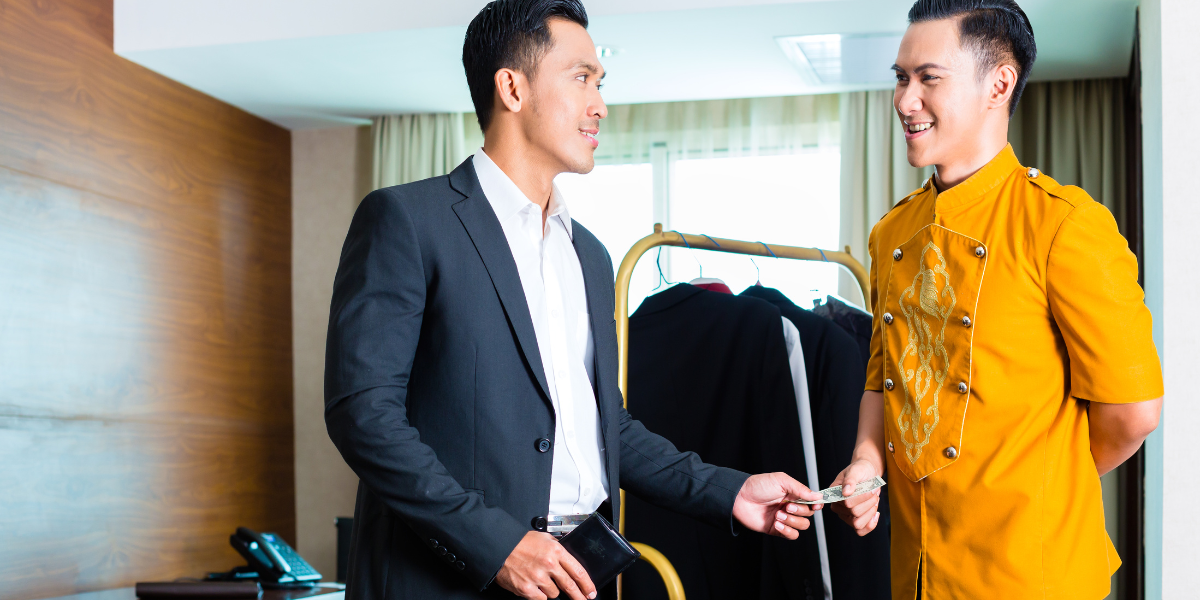 When traveling abroad, many people aren't fully aware of the impact of everyday mannerisms and habits that are common in their country of origin. While there are many actions and gestures that are viewed as polite when they're at home, those same things are potentially considered rude in other cultures.
Since that's the case, it's critical to learn a bit about etiquette when abroad. That way, travelers don't accidentally offend others when they're traveling. Here's a look at some customs and mannerisms that are considered rude in one culture but polite in another.
Etiquette Abroad: What's Considered Rude in One Culture and Polite in Another
Cleaning Your Plate
While many Americans are raised to clean their plate when they're dining at the home of another person, doing so isn't interpreted well in other countries. In the United States, eating everything may be seen as a sign that you genuinely enjoyed the meal. But if you're in some Asian countries, leaving some food on your plate is considered respectful to the host.
Tipping
While tipping is a contentious topic in the US, it's generally viewed as a polite gesture. When a person tips, it signifies they were happy with the service, making it not unlike a bonus for a good performance on the job. However, in other countries, that gesture is viewed as an insult. For example, in Japan or South Korea, leaving a tip is potentially interpreted as you believing the tip receiver was in need of a handout or charity. It could also signal that you thought they did a subpar job and wanted to use the money to motivate them to perform better. In any case, the tip isn't appreciated, and it could even lead to direct conflict depending on how it's viewed by the recipient. It's also critical to note that some countries include a service charge directly on the bills. In these cases, tipping is functionally unnecessary, as the service charge essentially serves the same purpose.
Direct Eye Contact
In the United States and many other countries, direct eye contact is considered a sign of confidence, engagement, and respect. However, direct eye contact can be regarded as rude in some cultures, particularly if it's maintained. For example, excessive eye contact isn't appropriate in Japan or South Korea, as it's considered disrespectful.
Open Mouth Laughing
While most people wouldn't think much about how they laugh, you may want to if you're traveling. In Japan, laughing with your mouth open is considered impolite. As a result, you may need to either keep your mouth closed or cover your mouth with your hand to make sure you don't accidentally offend.
Getting in the Back of a Taxi
In the United States, sitting in the back of a taxi cab is considered the norm, while riding in the front seat is generally viewed as uncouth. However, that's not the case in all countries. In parts of Europe, sitting upfront is considered polite, particularly if you want to engage in conversation with the driver. Sitting in the front seat is also typical in Australia, New Zealand, and some other countries.
If you're concerned about navigating this custom, then an easy solution is to ask the driver. You can also observe other taxis as you travel through the area and see if sitting in the front or back seems to be the norm.
Using Your Left Hand
One potentially tricky cultural difference to navigate is the use of the left hand, especially for left-handed individuals. In most of the Middle East, many parts of Africa, and countries like India and Sri Lanka, using the left hand to eat, contact another person, or almost anything else is rude. Mainly, this is because not all cultures use toilet paper, and the left hand is typically reserved for cleaning oneself after using the facilities. As a result, doing nearly anything else with your left hand could trigger disgusted looks among the locals.
Do You Need an Experienced Translator or Interpreter?
While understanding etiquette differences can make traveling abroad simple, the ability to overcome language barriers is also essential. When you need to communicate effectively with a diverse population, partnering with a leading language services provider is often the best possible choice.
The team at Acutrans can provide top-quality certified document translations in 24 hours, and post-editing machine translation and localization services are also available. The Acutrans interpretation programs cover over 200 languages, and you can choose from our video remote, over-the-phone, and on-site interpretation services to find a solution that best meets your needs. Contact us for a free quote today.