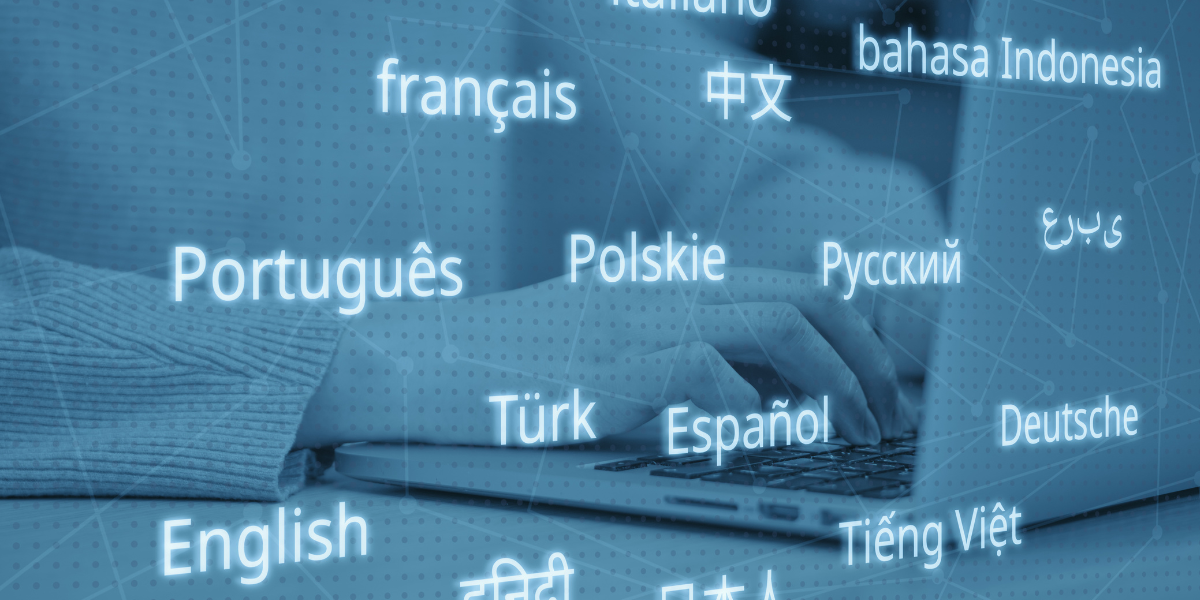 When ChatGPT launched in November 2022, it quickly made headlines and became the fastest-growing internet application ever created. Its primary claim to fame was its ability to mimic human speech far more accurately than many preceding chatbots, and it's been harnessed to do anything from creating poems to writing computer code.
Plus, ChatGPT is functionally multilingual, allowing it to understand a wide array of languages and respond with them. Additionally, it can detect when a user is writing in a specific language, allowing it to answer in that language without the need to adjust an associated language setting.
Overall, ChatGPT is competent in far more languages than most people would expect. Here's a quick look at ChatGPT, as well as an overview of the various languages it can typically support.
What Is ChatGPT, and How Does It Work?
In the simplest sense, ChatGPT is an AI-supported chatbot application that can respond to questions or prompts provided by the end user. ChatGPT harnesses a neural network machine learning model known as GPT-3, which was trained using data from the internet. GPT-3 was explicitly developed by OpenAI, the organization behind ChatGPT, and it takes text input and processes it using natural language processing. Then, natural language generation capabilities are used to provide responses.
GPT-3 was later followed up by GPT-3.5, which is more capable than the previous iteration. GPT-4 is even more advanced, but it's not fully implemented in ChatGPT at this time and is only available on a limited basis to paid subscribers. The models used by ChatGPT were functionally trained on information – primarily text databases – from the internet. Then, it used human feedback to refine the technology, allowing responses to become more natural and relevant to the question or prompt.
Languages Supported by ChatGPT
ChatGPT is capable of understanding a variety of languages, as well as responding to users in a wide array of languages. The data used for GPT-3, GPT-3.5, and GPT-4 all contained content created in more than just English. As a result, ChatGPT can potentially support any language within the dataset.
However, the accuracy of its use of various languages can vary. Generally, ChatGPT will perform better if the language is widely in content that's published online. In that case, ChatGPT has more data to pull from when analyzing what a user inputs and how to respond, increasing the odds that the end result is reasonably natural and suitably accurate.
Overall, the GPT-3.5 architecture was trained in more than 100 languages. Here's a list of the languages featured in the dataset:
Bulgarian
Dutch
English
Estonian
Galician
Georgian
Greek
Haitian Creole
Hebrew
Hmong
Hungarian
Icelandic
Irish
Kazakh
Kinyarwanda
Kurdish
Kyrgyz
Latvian
Luxembourgish
Macedonian
Malagasy
Malay
Maltese
Maori
Mongolian
Norwegian
Oriya
Scots Gaelic
Serbian
Sesotho
Shona
Sinhala
Slovak
Slovenian
Sundanese
Tajik
Tatar
Tigrinya
Tongan
Turkmen
Welsh
Wolof
Xhosa
Yiddish
Zulu
It's critical to note that ChatGPT's proficiency in each of the languages above varies significantly. Generally, ChatGPT performs the strongest when using English, as the bulk of the data used to train the language model was in English. Other languages it typically does well with include those that are also widely present online, such as Spanish.
The rarer online content is in a given language, the more ChatGPT may struggle to use it efficiently. However, its capabilities may evolve over time, particularly if users engage with ChatGPT using other languages, allowing them to assist with training the model.
Additionally, as the training datasets used in subsequent iterations of ChatGPT expand, its ability to understand and use other languages will likely improve. But it's critical to remember that ChatGPT isn't perfect, even as its capabilities grow.
Are You Looking for a Dependable Translator or Interpreter?
While ChatGPT is a highly capable technology with the ability to understand and respond in multiple languages, accuracy can be an issue. If you need to communicate with a diverse population, having access to reliable translators or interpreters can help you do so effectively and accurately.
Acutrans provides top-quality certified document translations in 24 hours. Through the Acutrans team, you can access general translation services along with industry-specific programs designed for the medical, legal, and technical sectors. At Acutrans, we also offer post-editing machine translation and localization services. Through Acutrans, you can also take advantage of several interpretation programs that cover over 200 languages. Video remote, on-site, and over-the-phone interpretation services are available, as well as industry-specific solutions for the medical, technical, and legal industries. Contact us for a free quote today.