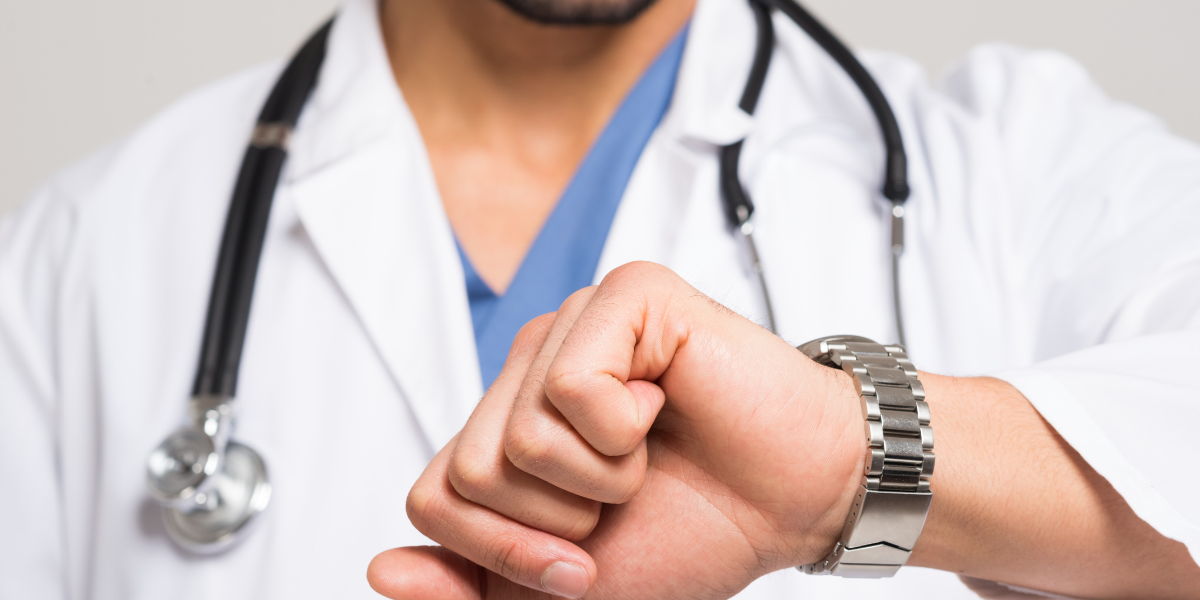 ChatGPT – a generative artificial intelligence (AI) developed by OpenAI – is a highly capable application, and it's already making itself a potentially valuable tool within the world of healthcare. The AI-backed application passed the United States Medical Licensing Exam (USMLE). Additionally, it's demonstrated better bedside manner than real doctors and has the capacity to improve patient communication and patient education.
Now, healthcare organizations and providers are exploring ChatGPT's potential in other areas. Here's a look at how ChatGPT could boost patient engagement.
Understanding Patient Engagement
Patient engagement is a bit of a nebulous concept, but according to research, it's generally driven by four primary attributes: personalization, access, commitment, and therapeutic alliance. Essentially, it involves patients having a clear desire and overall capacity to participate in their care in a meaningful way, typically with the goal of improving patient outcomes.
How ChatGPT Could Boost Patient Engagement
Accessible Information
One of the challenges many patients face when it comes to healthcare is a lack of information. Medical conditions are often complicated to discuss with patients who lack a medical background, as much of the terminology isn't widely used, limiting understanding. Additionally, patients may not be able to ask every question they have during a typical appointment or may struggle to find easy-to-understand information after leaving.
ChatGPT is inherently designed as a conversational AI, and it's proven adept at explaining complex topics in an accessible way. By using ChatGPT to outline details patients need to know – and then reviewing what's generated to ensure accuracy – it could prove a valuable tool for ensuring engagement. Essentially, it would help patients understand what they need to know without complicated medical jargon hindering their experience, empowering them with knowledge and making them a more effective part of the overall equation.
In some cases, patients could also turn to ChatGPT when new questions arose outside of a medical appointment. While there are risks in using ChatGPT in such a manner (which are discussed below), it could help patients looking to continue learning about their condition or treatment options, leaving them better equipped to play a critical role in their ongoing care.
More Time with Medical Professionals
ChatGPT has the ability to unburden medical professionals from certain time-consuming, monotonous tasks. Functionally, it can support automation, allowing repetitive activities to be managed by technology instead of done by hand by healthcare workers.
In turn, medical professionals can free up time to spend directly with patients. Along with leading to better relationships, this could heighten patient engagement, ensuring medical professionals feel accessible and have time to forge bonds that build trust.
On-Demand Translations
ChatGPT is also functionally multilingual, making it an excellent tool for medical professionals that need to work with a diverse patient base. By being able to use their native languages and have ChatGPT convert what's shared into another target language, communication is simplified, and that can boost engagement.
How well ChatGPT performs in this role can vary. While it's adept at using languages commonly represented on the internet, it may fall short when translating lesser-used languages. Additionally, it may fall short with specific dialects while excelling at others.
The Challenges of Using ChatGPT in Healthcare
While ChatGPT is potentially a useful tool in the world of healthcare, using it is not without risk. OpenAI doesn't guarantee the accuracy of ChatGPT's responses, and the AI may exhibit bias. Additionally, there are issues of privacy, as ChatGPT isn't compliant with relevant regulations like HIPAA.
For translations, ChatGPT is reasonably capable, but it isn't perfect. Since mistranslations come with inherent risks – including the potential to harm patient outcomes – relying on it solely isn't ideal.
How Language Service Providers Improve Patient Engagement
ChatGPT could play a valuable role when it comes to patient engagement, making information accessible and streamlining communication, all while giving medical professionals more time to spend with patients. However, using ChatGPT for translations or interpretation comes with substantial risks.
Overall, ChatGPT does have a reasonable degree of accuracy when translating widely-used languages that are highly present online, but it can't guarantee perfection. Additionally, translation error rates are higher when lesser-used languages are part of the equation and can put patients at risk.
When it comes to patient communication, accuracy is essential. By partnering with a leading language services provider, you'll get better results.
Acutrans provides professional certified document translations in 24 hours. Our team assists with general translation and post-machine translation, and we have targeted translation solutions that support specific industries, including one explicitly for the healthcare sector.
Additionally, Acutrans also has over-the-phone, video remote, and on-site interpretation programs that cover over 200 languages. Our interpretation services also feature industry-specific solutions, including one specifically for the medical industry. Contact us for a free quote today.